Education
Visually impaired Transylvanian Hungarian children get own school
The Association for Visually Impaired Hungarians in Transylvania (known by its Hungarian acronym of EMLE) has been working since 2018 to reopen a school for visually impaired Transylvanian Hungarian children to learn in their mother tongue; the school has been closed for a century. The association now wants to establish a new Hungarian-language institute in Szeklerland and is planning to buy real estate for this purpose in Székelyudvarhely (Odorheiu Secuiesc). According to their plans, schooling for its first class will start next fall.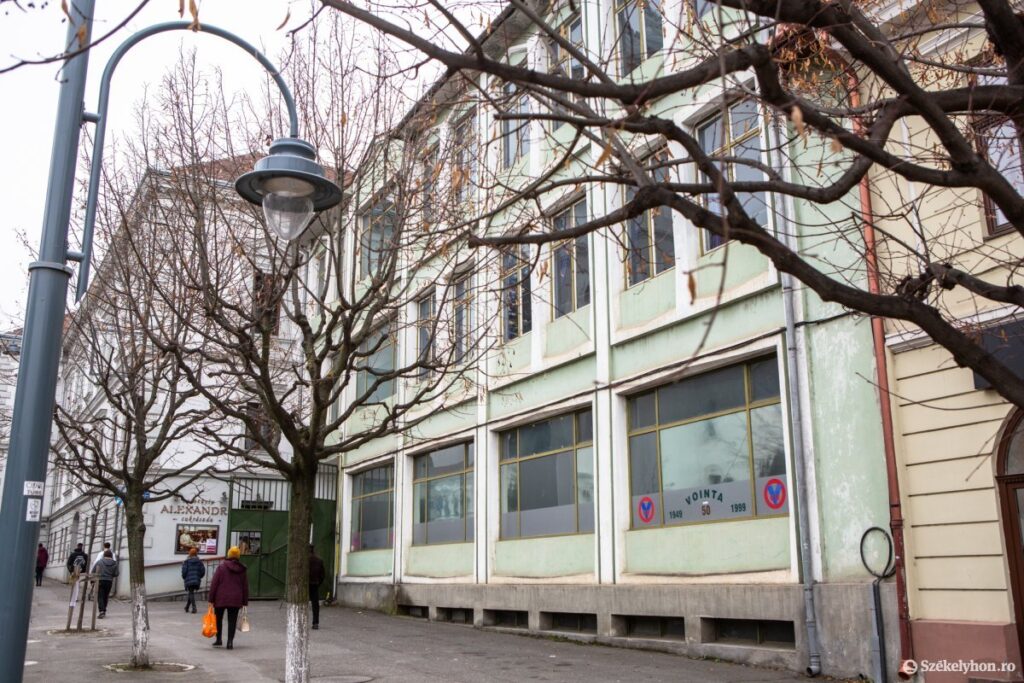 Recently, the Association for Visually Impaired Hungarians in Transylvania underwent a change in its organizational structure after which the school project sped up too, former Paralympic cyclist and EMLE Project Leader Csaba Butu-Arnold told szekelyhon.ro.
"The Hungarian State is about to support the school project via the Bethlen Gábor Foundation with HUF 500 million (EUR 1.4 million). They are dedicating the whole amount for the real estate purchase and renovations necessary for the school to open," said EMLE Assistant Manager Zsolt Máté.
At the moment, there are seven segregated institutes in Romania where blind and visually impaired individuals can learn, but none of these have education in Hungarian available for ethnic Hungarians, even though it is the constitutional right of every citizen of the country to learn in their mother tongue, which is also emphasized by the disability law 448/2006.
Only in the Kolozsvár (Cluj-Napoca) institution can visually impaired children learn in Hungarian if they take an optional class, where an enthusiastic Hungarian teacher reads fairy tales and poems to them.
According to the association's statistics,
there are 193 ethnic-Hungarian visually impaired children living in the three Szekler counties altogether. Only 13 of these study in a segregated school, but classes here are in Romanian. Most study in integrated Hungarian schools, where there are no special-needs teachers. Unfortunately, there are also a large number of children who don't go to school at all, especially in the rural areas.
Gradual integration
EMLE is on the side of gradual integration, where primary education (in Hungarian) would happen in a segregated way; secondary education would be half-integrated, meaning that the visually impaired children could interact with the children who can see during breaks or after-school activities; and high school education would be completely integrated. At the same time, the association would also like to make sure that children who cannot or do not want to finish high school due to poor abilities will get the right training to be able to have a profession in the future.
Support of the local community
The Hungarian-language educational institution is set to be established in Székelyudvarhely with an estimated cost of EUR 4.5 million, meaning that the support coming from the Motherland (Hungary) alone will not be enough to complete the project. And because it is also clear for the association that they cannot count on the help of the Romanian government — as evidenced by the last hundred years — they are also joining forces locally.
"For us, it is important to show to the Hungarian Government that besides their generous support, we are not just sitting idle but that the local community stands for the cause too."
– emphasized Csaba Butu-Arnold. So starting in the middle of January, they are going to start a donation campaign via their erdelyivakiskola.org webpage.
One class starts next year
According to plans, independent of the status of the real estate investment project, Hungarian-language special education in Székelyudvarhely will start next fall with one class of at least 15-20 children.
Besides the establishment of the school, the association also finds it important to provide training for Hungarian special-needs teachers. Since, according to their knowledge, no such training is available in today's Romania, they already sent a specialist to Hungary to study who will then lead the first class in Székelyudvarhely next year.
Title image is an illustration (photo: istockphoto.com)