Politics
Soviet military monument wreathed instead of Romanian on Heroes' Day
On the occasion of the Heroes' Day in Romania, like in most settlements, the representatives of local NGOs and the armed forces in Torda (Turda) organized a little commemoration. They wanted to lay wreaths at the monument of the Romanian soldiers. However, they got lost somehow in the cemetery, and, instead of laying a wreath in honor of the Romanian soldiers who died a heroic death, they did so at the foot of a monument dedicated to Soviet soldiers, Főtér.ro reports.
According to Főter.ro, the group got lost in the cemetery and mistook the monument for Soviet soldiers for the one for Romanians. Their ceremony was beautiful, with a military homage and speeches; a priest was even present to say a prayer.
The only problem was that they did everything with their backs to the memorial dedicated to Romanian soldiers.
Later a woman came by, scolding and shaming everyone present for not knowing where the heroes of the Romanian nation are buried.
The embarrassing story does end better: the uninformed attendees supposedly finally carried the wreaths to the right place.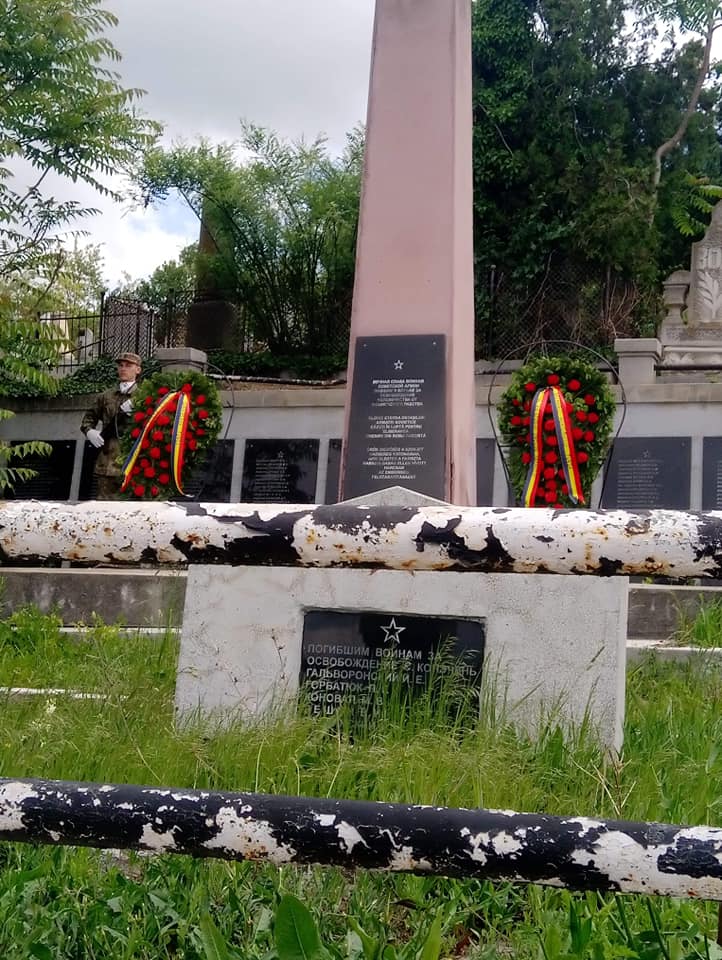 The Romanian Ministry of National Defence (MAPN) told actualdecluj.ro that what happened in Torda was an honest mistake.
"There were two monuments where wreaths were laid. At the Heroes Monument in the Central Square, and in the cemetery, where the mistake happened," Oliver Anghel, the spokesperson of MAPN said.
He explained: The representatives of the army made the mistake, probably because they were emotional at the moment.
Anghel also pointed out that Heroes' Day is not a celebration of Romanian soldiers, but a day for all heroes who fell in battle on the territory of Romania. Public authorities, institutions of any kind and citizens have the obligation to take care of all graves in Romania. He also pointed out that a year ago, the Romanian military was in Russia, where the Romanian soldiers who had fallen in Stalingrad were commemorated.
Anghel stressed: A mistake happened in Torda, but the army cannot be blamed for not respecting the law because the law states that "all graves must be honored."
Title image: The representatives of the army in front of the monument of Soviet soldiers. Photo: Facebook/Moldovan Manuela