Crime
Romania's strongman gets 3.5 years in prison for corruption
The head of the Romanian chamber of deputies Liviu Dragnea received a final  three and a half years prison sentence on Monday and was on his way to police to begin his sentence.
He is the highest-ranking politician in office to go to jail: Dragnea (57), an engineer by training, is the leader the country's ruling Social-Democrat Party (PSD). This was the final verdict handed out by the Court of Cassation (Romania's equivalent of a supreme court) in the corruption case in which Dragnea and his co-defendants were found guilty of fictitiously employing two people at the Teleorman county child protection service while they in fact were clerks for the local branch of the PSD.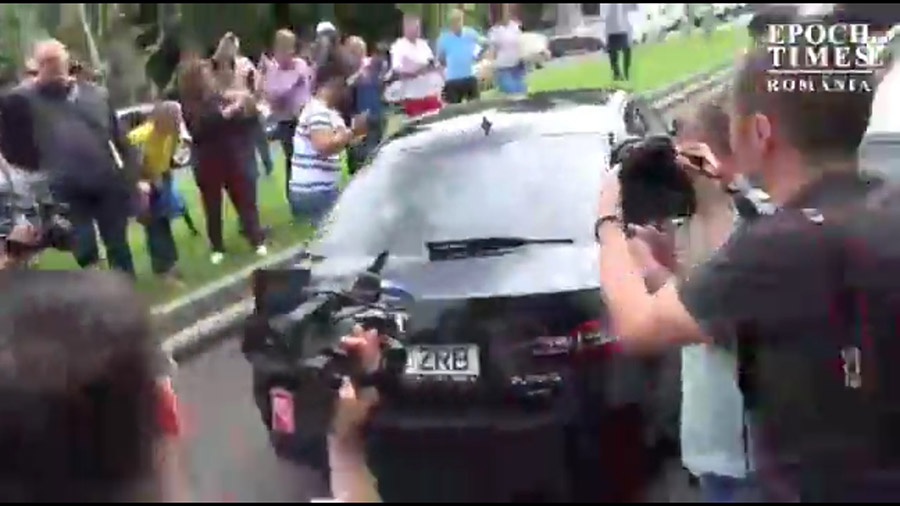 According to the sentence Dragnea must also pay part of the damages to the state caused by the fictitious employment.
Floarea Alesu, former director of the county child protection service received a jail sentence of three years, seven months and twenty days. Dragnea's former wife, Bombonica Prodana got away with a fine of RON 1,000 (EUR 210) as she admitted her guilt and paid RON 34,339 (EUR 7,220). She got away with the nominal fine using a loophole in Romanian penal legislation, a law saying that anyone who committed a financial crime can receive just a fine if they pay back the damages in full. The law was only in effect for five months through 2010-2011 and screpped as unconstitutional but was in effect at the time she committed the crime.
The two party clerks – Anisa-Niculina Stoica and Adriana Botorogeanu, who worked under the fictitious contracts for more than eight years – received a one and a two-year sentence, respectively.
Dragnea also has a two-year suspended sentence for abuse of power. In that case, Dragnea, as Teleorman county prefect – state-appointed administrator – used his position driving people to vote in a 2012 referendum on the impeachment of then President Traian Băsescu. While 88.7 percent voted for the removal of the President, but he was reinstated after the constitutional court declared the vote void because it did not reach a 50 percent turnout and Băsescu was reinstated as President.
Dragnea must serve at least two thirds of his sentence before he can apply to be released on parole.
According to Romanian press reports, Prime Minister Viorica Dăncilă – Dragnea's proxy in that position, as he could not be appointed due to his previous sentence – will take over as interim party president.