Politics
Romanian President rejects government reshuffle
Romanian President Klaus Iohannis (of the National Liberal Party PNL) rejected a government reshuffle of Prime Minister Viorica Dăncilă who in response appealed to the country's Constitutional Court of Romania (CCR), worsening an already severe domestic political situation.
Moreover, Iohannis told at a press conference that the CCR will not be able to solve the problem, which is not a legal one.
"Let me say that the CCR has no way of solving the problem, which is not a constitutional, but a legal one. I will only give you the two reasons (why it is a political problem): the first is that de facto Romania has no prime minister. The second is the total political inability of PSD (the ruling Social-Democrat Party)."
Romania has a semi-presidential political system. The president has the right to initially dismiss any cabinet nomination and ask for alternative. But the real fight is not between Iohannis and Dăncilă, but between PSD president and PSD strongman Liviu Dragnea, who is also the president of the lower house of the Romanian parliament. His party has won the 2016 elections but Dragnea could not become prime minister having been convicted twice – once for a suspended sentence of two years for vote-rigging and to three and a half years for incitment to abuse of office (the latter conviction is pending appeal).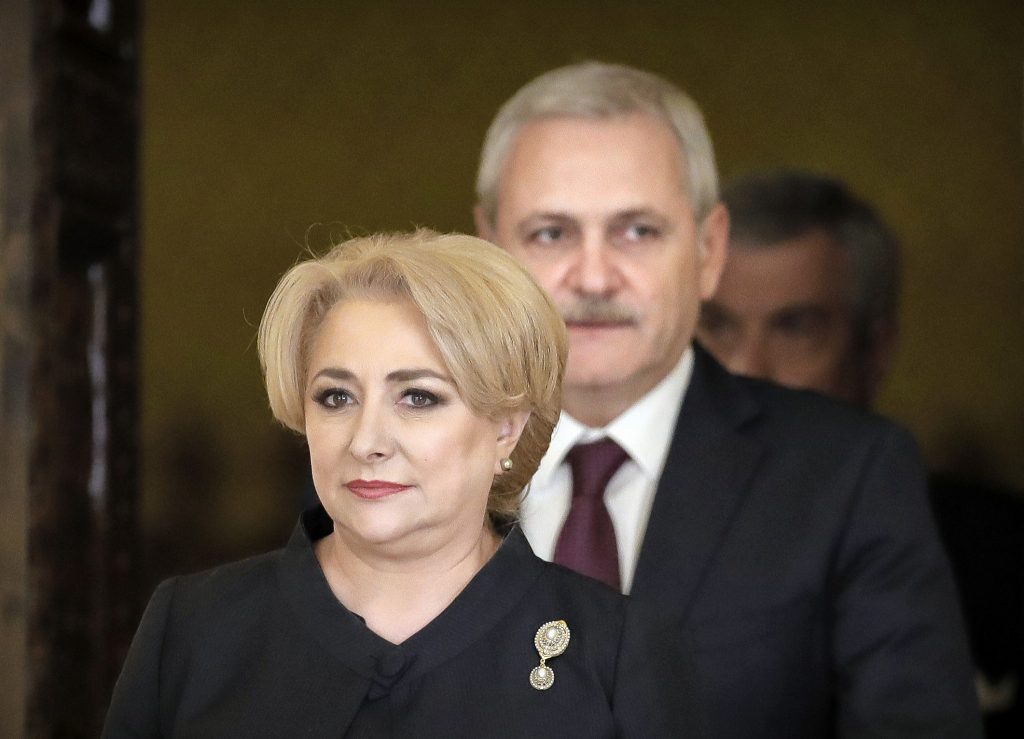 It has long been an open secret that Dragnea is the power behind the throne, but now Iohannis has actually said it explicitly:
"It is evident that this government is ran by the felon Dragnea through intermediaries."