History
Romanian PM's message for March 15: God bless all Hungarians living in Romania!
Although the COVID-19 pandemic is overshadowing our daily lives, the sun is rising in the hearts of Hungarians across the Carpathian Basin as they gear up to celebrate March 15, one of the defining moments in the nation's history.
It feels good to walk the streets of Szekler cities dressed up for this special event; it is, nevertheless, a source of conflict for Romanian nationalists such as George Simion, who didn't refrain from igniting the xenophobic flame and was outraged by the presence of Hungarian flags in downtown Sepsiszentgyörgy/Sfântu Gheorghe. Simion, a Romanian nationalist born in Focșani, Vrancea County, became a well-known figure because of his stunt at the Úz Valley military graveyard in 2019.
Each year on this day, open-minded Romanian leaders don't forget to greet the sizeable Hungarian minority, looking to strengthen their relationship with a community that contributes to the growth and development of the country they live in. That chain of positive messaging broke last year when Ludovic Orban (then PM of Romania) ignored the Hungarian minority. But Orban wasn't the only Romanian leader to do so: President Iohannis has been silent on this day since 2014, the year of his first mandate as Romania's head of state. This year, however, he broke his silence and sent a message to all Hungarians living in Romania.
We are publishing the messages of both the Romanian prime minister and president in full below:
PM Florin Cîțu's message to Hungarians living in Romania
March 15 is the national holiday of Hungarians, the most important day for the Hungarian community living in Romania.
Our cultures and traditions are different, but these differences don't separate us because we aren't rivals. Instead, we must be united in diversity, grow stronger and wiser together, and build and establish values together. The understanding of differences and the recognition of other nation's values paves the way toward mutual understanding and a harmonious co-existence.
Today, we are celebrating the ethnic Hungarian community living in Romania and the peaceful co-existence we have developed over the past few decades.
March 15 is a good opportunity to look toward the future. It's time to establish a common future, to develop this country together. I'm firmly convinced that this is the only way we can establish a country we would love to live in.
Last year, we all went through unprecedented hardship The pandemic has taught us how important it is to have reliable partners, and we will get through this difficult time together. Our efforts and victims will bring a better life to all.
Dear ethnic Hungarian citizens of Romania, I wish you all the best this holiday. God bless all Hungarians living in Romania!
President Iohannis' message to ethnic Hungarians living in Romania
For you, ethnic Hungarian-Romanian citizens, this day represents an opportunity to reaffirm your community values, which are highly regarded and have united you as Hungarians. Today is also a good time to proudly present your identity, which has made your nation recognized in history and universal culture.
On this occasion, I would like to emphasize the significant contribution of the Hungarian community living in Romania and its political representatives in paving the way toward European integration, the restoration of democratic values, ​​and the efforts made to base our society on the bedrock of human rights and the protection of minorities. These form the foundation of our common European future and foster a better understanding of the lessons learned from the past.
Our combined efforts in the fight against the pandemic and our survival through this difficult period serve as proof that Romanians and Hungarians can benefit from their unique human potential and characteristics. By creating interethnic harmony, we are building a strong and prosperous society together, carrying out a joint project in which the Hungarian minority living in Romania has its own, prominent place and makes its own remarkable contribution.
Title image: The Hungarian, Romanian and EU flags. Image source: RMDSZ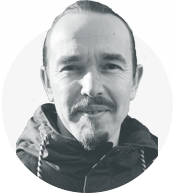 Author: István Fekete