Issues
Romanian MEPs don't represent the country well [SURVEY]
Romanians believe that their MEPs don't represent Romanians well in Brussels, the latest survey conducted by Avangarde reveals.
The data, collected by Avangarde through a phone survey of 950 participants, sheds light on how Romanians appreciate (or not) MEPs' work in Brussels. Thirty-six percent of those surveyed said that MEPs don't represent the country well, whereas 34 percent believe the opposite. What raises concern is the 30 percent who didn't answer or couldn't assess the MEPs' performance in Brussels.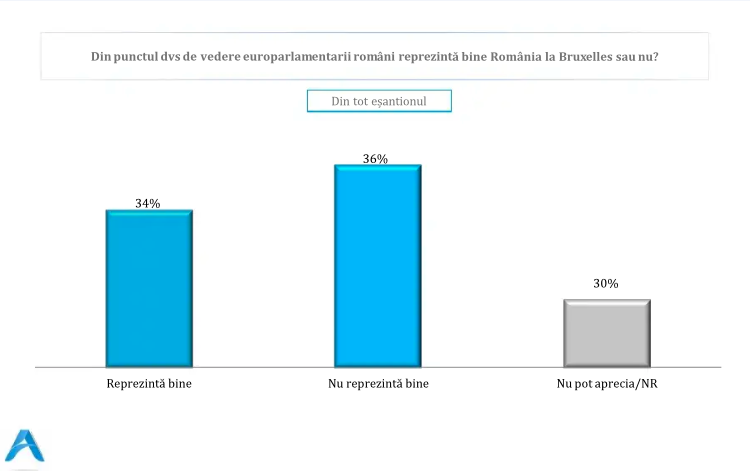 It is worth adding that between 2009 and 2019 there were three elections where Romanian citizens could choose their MEPs to represent the country's interests in Brussels. However, turnout was very low in the first two sessions: 27.67 percent in 2009 and 32.44 percent in 2014.
There was a noticeable spike in turnout in 2019 (51.07 percent), but that could be interpreted simply as a negative reaction to the measures applied by the Social Democratic Party (PSD) and Liviu Dragnea, Romanian news portal Ziare notes.
Romania has 32 members in the European Parliament for 2019–2024, two of whom, Gyula Winkler and Lóránt Vincze, were delegated through the Democratic Alliance of Hungarians in Romania (otherwise known by its Hungarian acronym RMDSZ).
According to the survey, Romanians see Russia as the country's biggest enemy (24 percent), followed by Germany (10 percent) and Hungary (6 percent).
On the other side of the coin, the country's most important "friend" is the USA (26 percent), followed by Germany (16 percent) and the Republic of Moldova (10 percent).
Title image: The front page of the survey published by Avangarde.