Politics
Romanian government presented its Recovery and Resilience Plan
Romania sent its final Recovery and Resilience Plan to the European Commission on Monday. The 1,200-page document, along with its enclosures, was made public this week and presented during a press conference by members of the Romanian government. The Recovery and Resilience Plan is necessary to access the EUR 29.2 billion allocation of the European Commission, of which 14.2 billion is in the form of non-refundable grants and 15 billion is a loan, Hungarian news portal Transidex.ro reports.
According to the news portal, the funds may be allocated until December 31, 2023. The Romanian projects financed from the recovery fund must be finished by the end of 2026, otherwise, the country must pay back the loan.
"The National Recovery and Resilience Plan (PNRR) is a very important project for Romania; from the funds accessible through it, we can support three large and important sectors with large grants: The transportation sector will receive EUR 6.7 billion, education EUR 3.6 billion and healthcare EUR 2.4 billion," Romanian PM Florin Cîţu announced at the press conference. The document and the investments financed through the plan were presented by Florin Cîţu, Deputy Prime Ministers Dan Barna and Hunor Kelemen, and Minister for European Funds Cristian Ghinea.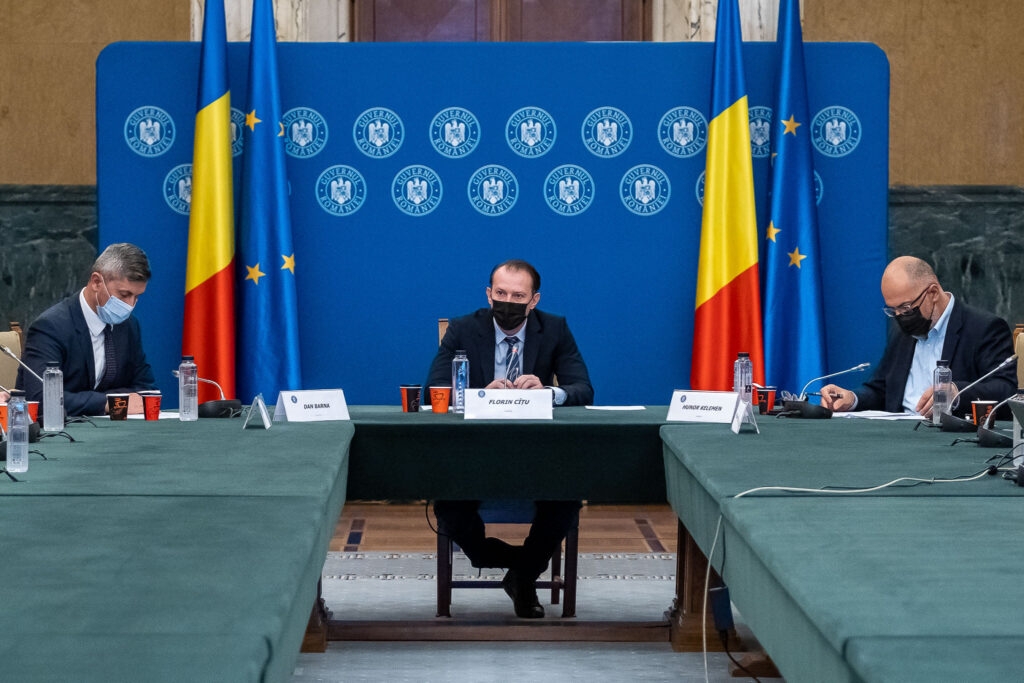 As the PM said, Romania would have been forced anyway to take out loans to invest because of the need for motorways, hospitals and schools. The interest rate on loans gotten through the PNRR is much more favorable, it is "close to zero," Cîţu said.
According to Transindex.ro, the members of the government highlighted the following projects to be financed by the Recovery and Resilience Plan:
– Construction of 450 kilometers of motorways, including the building of 324 kilometers of the A7 motorway in the Moldavia region and several sections of the A8 motorway connecting Marosvásárhely (Târgu Mureș) and Jászvásár (Iași).
– A new hospital, to be finished by 2024
– Reforms of the pension system, justice system, management of state-owned companies and wages of public servants
– Renovations of 2,000 buildings and 1,500 apartment blocks, including energy-efficiency measures
– Introduction of digital IDs, as part of the digital transformation
– Construction of 1,600 kilometers of piping for drinking water in settlements with more than 2,000 residents
– Planting of 45,000 hectares of forest and replanting of 10,000 hectares
– Education funding: purchase of 1,800 environmentally friendly minivans for educational institutions, renovation of 75,000 classrooms
In addition, on the educational front, the number of students enrolled in agricultural vocational education would be increased by 10 percent, the capacity of university dorms would be increased by 20,000 new beds and the government would also establish 10 new centers for the dual education system.
Title image: The prime minister, deputy PMs and the minister of European funds highlighted the most important investments at a press conference. Photos: Guvernul României Facebook Page