Economy
Romanian budget deficit doubled in April
The figures for April are better than we expected, and the revenues are higher than in 2019, Romanian Minister of Finance Florin Cîţu told Realitatea Plus television last Thursday after a cabinet meeting. But the statement was received with great skepticism by economists. The minister also admitted that the budget deficit doubled last month compared to the same period last year, which can be explained by the extreme increase in government spending due to the coronavirus.
"It seems completely unlikely; I can't imagine where the increase could come from. The main source of the government budget income is the VAT, and consumption definitely decreased in April," said Ede Lázár, dean of the Business Studies Department at Sapientia Hungarian University of Transylvania in Csíkszereda/Miercurea Ciuc to maszol.ro. His comment came as a reaction to the minister's statement about increased revenues.
Jácint Juhász, senior lecturer at the Economics and Business Department at Babeș-Bolyai University in Kolozsvár/Cluj-Napoca, was similarly surprised by the statement. He found it impossible that the government revenues could have increased in April on a year-over-year basis.
Although economic figures for April are not yet published, the skepticism is understandable considering the drastic fall in government revenues in March, the month when the coronavirus pandemic appeared in the country. In March, the government collected 10 percent less income tax, 82 percent less VAT and 35 percent less corporate tax than in the same period of 2019.
In April 2020, almost one million employees were on furlough in Romania, causing a significant decrease in both production and corporate income; as a result, the state itself received less revenue too. According to the data of the Romanian National Institute of Statistics, household consumption alone cannot compensate for this.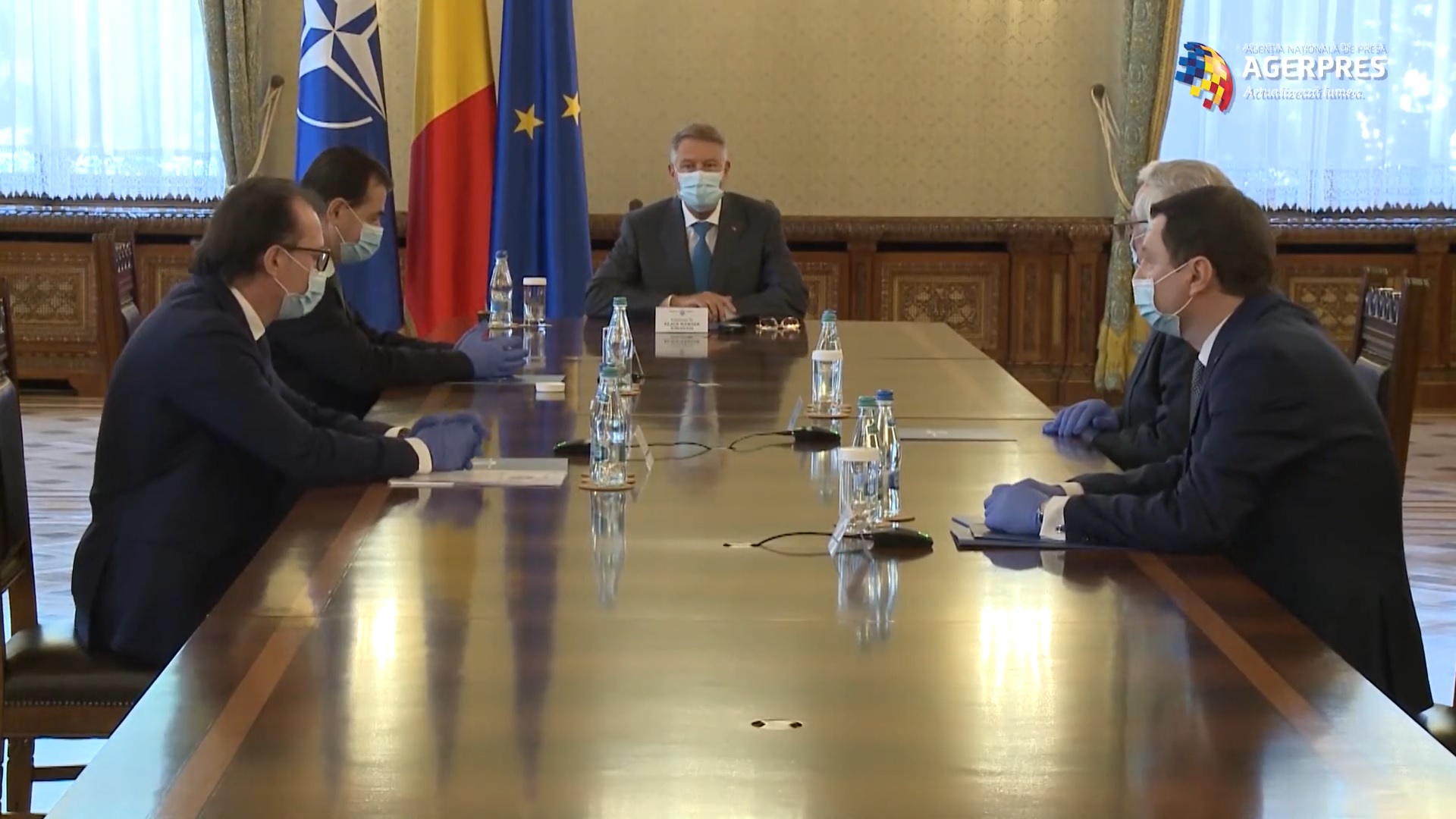 To sum it up, there are major concerns about an increase in government revenues for April, communicated by Florin Cîţu. On the other hand, the expected budget deficit increase for this year was also confirmed by Klaus Iohannis. Last Friday, Agerpres news agency reported that the Romanian president stated it is "clear" that Romania's budget deficit will be higher than planned and will have to be funded. This comment came after the president's meeting at the Cotroceni Presidential Palace with Prime Minister Ludovic Orban, Minister of Finance Florin Cîţu and Governor of the National Bank of Romania (BNR) Mugur Isărescu.
"We discussed the economic situation, the budget situation, the general situation. In this discussion, we focused, after the introduction, on two topics – the first being the budget deficit. It is clear that we will have a higher deficit than the

one initially planned."
– Iohannis said.
Title image: Romanian Minister of Finance Florin Cîţu (Photo: realitatea.net)