Economy
Romania is the largest violin exporter of the EU
In most European Union statistics, Romania is among the last, usually fighting with Bulgaria for the honorable last place. But miracles do happen, and sometimes the country beats all other member states, Eastern and Western countries as well. One example is in violin exports: In 2018, Romania was the largest violin exporter to non-EU Member States, the EU's statistical office, Eurostat, reports.
According to the report, Romania exported 14,000 violins to non-EU countries, 28 percent of all violins manufactured and exported in the EU, making it the largest EU exporter of violins to the rest of the world. The country was followed by Denmark (12,200, 24%), ahead of Germany (6,400, 13%), the United Kingdom (5,000, 10%), Czechia (2,900, 6%), France (2,700, over 5%), Italy (2,500, 5%) and Belgium (1 800, 4%).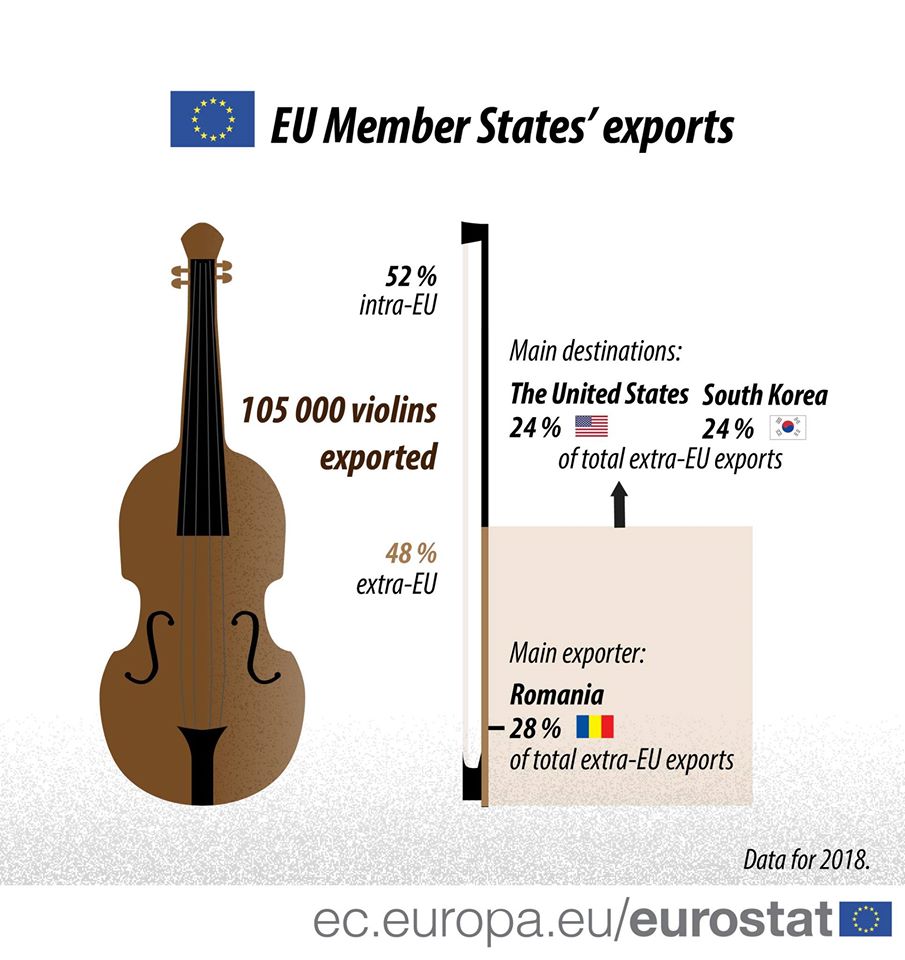 Almost half of the European violins, exported outside of the EU, went to two countries: the United States and South Korea (11,900 violins each, or 24% of extra-EU exports of violins). The countries were followed by Japan, Canada, Australia, Switzerland, Hong Kong, China, Russia, Norway and Serbia, Eurostat reports.
According to the office, 105,000 violins worth EUR 23.3 million were exported by EU Member States in 2018. Over half of these (55,100 violins, 52%) went to other EU Member States.
Title image: Gliga Intruments from Szászrégen/Reghin offers handcrafted violins. Photo: Gliga Instruments/Facebook