Crime
Pig slaughter in the middle of the city
The people of Transylvania are preparing for the Holidays: They are shopping for gifts, cleaning and decorating their houses, planning the menu for Christmas and New Year's Eve, like everybody else. But we have quite a few unique traditions for this period of time, like the pig slaughters on the cold winter days. This is one of the most popular traditions in rural areas, a social event that gathers the whole village or neighborhood. But an event like this is only welcome in the countryside; cities, on the other hand, are not the best place to kill, singe or bleed out an animal. But a man from Nagyvárad (Oradea in Romanian) apparently did not share this opinion, as he organized a pig slaughter in the middle of the city on a Monday morning.
A man from Nagyvárad was fined by the local police on Monday morning after he was caught killing a pig next to a block of flats. The man was not alone: He was helped by some friends. The local police were called by the man's neighbors, who were shocked by the murder happening next to their windows.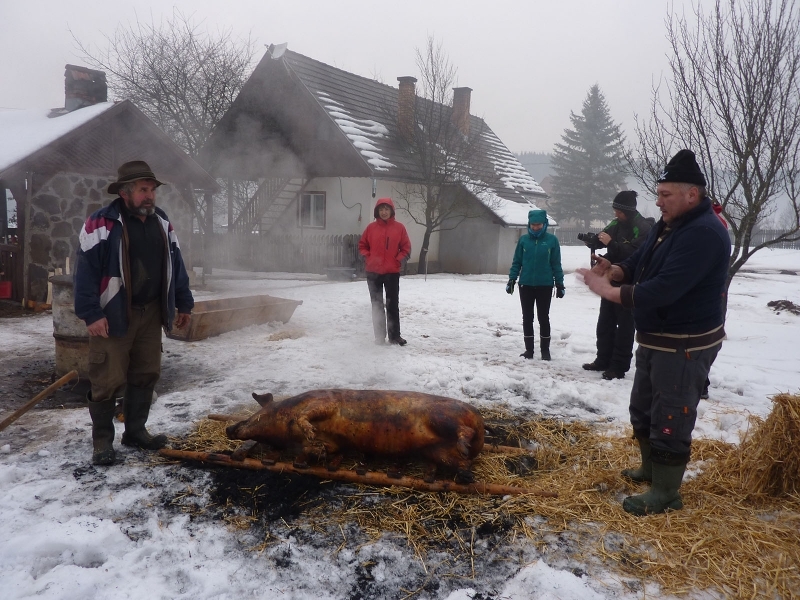 "We got several calls, the first one at 9:02 a.m. At 9:15 a.m., a team of agents arrived to the location, where they caught several men slaughtering a pig," director of Nagyvárad Local Police, Cristian Beltechi, told bihoreanul.ro. According to the director, the owner of the pig was fined RON 1,000 (EUR 210) for violating the rules of social coexistence, public order and peace.
"They provoked the neighbors. We live in the city; you can't just kill a pig in the front of a house. Honestly, we have never received such complaints until now," Beltechi added.
The situation is all the more stirring because, according to the inspectors of the National Sanitary Veterinary and Food Safety Authority (DSVSA) from Bihar (Bihor) County, the fined men bought the pig from the village of Bihar (Biharia), where he could have killed the animal and prepared its meat at home, in the city.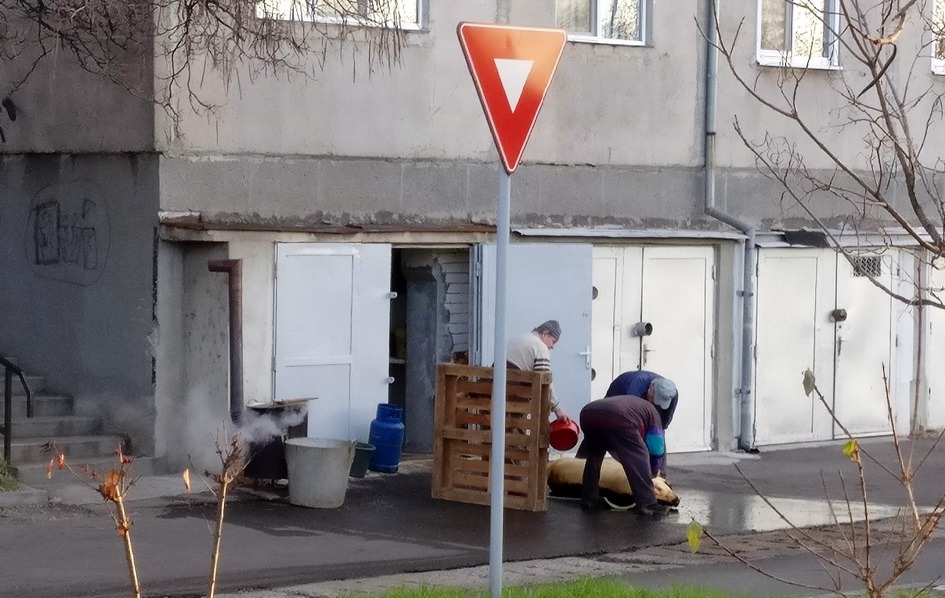 "We were at the location together with the local police, and we found out that the animal came from Bihar. He should have slaughtered the pig there, in a garden, not in front of everyone, under the windows of his neighbors. The men understood the problem, and they took the killed pig into the garage," director of DSVSA Bihar County, Remus Moţoc, explained.
According to him, his inspectors took samples from the meat of the slaughtered pig to see if it had trichinellosis. The results came back negative, so the meat can be consumed without problems. However, the fined men bought himself very pricey pork for Christmas this year…
Title image: The pig slaughter is one of the most famous traditions in rural areas.