Sport
Para-cyclist Attila Oláh: "Sports taught me to accept myself"
Cyclist Attila Oláh doesn't just face the normal obstacles that can make life difficult for Transylvanian athletes; he also has to overcome the challenges posed by his own body and the environment and people around him that are not always supportive. But none of this could stop the young man who's been wearing a prosthetic leg since the age of two from fulfilling his dreams: He became a professional athlete who has competed in prestigious international and world competitions, even at the Paralympics. Nowadays, he prefers to participate in Romanian races, do charity, raise awareness toward disabled people, and do his best to be a great father and husband.
"My daily life is much harder than the day of an average person. I don't start my days by getting out of bed and walk around my apartment as I like. First, I have to put on my prosthetic leg, and then I can start the day. At the same time, the prosthesis is not as comfortable as a shoe; after a while, my leg gets tired, so I have to take it off and rest my leg. It also hinders me a lot in going from place to place: Walking a given distance takes me two or three times as long as for a healthy person. That is why I prefer to cycle everywhere," para-cyclist Attila Oláh told TransylvaniaNOW about his daily challenges.
After his birth, Attila Oláh's left leg did not develop naturally, so he has been wearing a prosthesis since he was two years old. Growing up was not easy for him, as he could not accept the fact that he was disabled. His environment didn't help him either: Someone made fun of him every day, and bullying him because of his leg was a part of the daily routine in school as well.
"I was the last person to be picked when we played team sports. Exactly as it is presented in the movies: When we played soccer, I was always sitting on the bench. I did not wear shorts until I was 21, I did not go to public pools, I was afraid to show up in front of people. For these reasons, I was shy and an introvert; I avoided people. I blamed everyone because they could not accept me, but the truth is, I should have accepted myself," Attila said speaking of his childhood.
He was 6 years old when he learned how to ride a bike. "It went so quickly, without any help. I just went outside, to the streets, leaned against a fence, got on my bike, pushed myself away, and that was it," Attila told TransylvaniaNOW. In the 1990s, bicycle pedals with grips or toe clips were not popular, so he pedaled the bike with the side of his shoe. "We had to buy new shoes every month because the side was torn off. I cycled a lot, I've ridden my bike everywhere since I was a child, whether it was raining or snowing," Oláh said.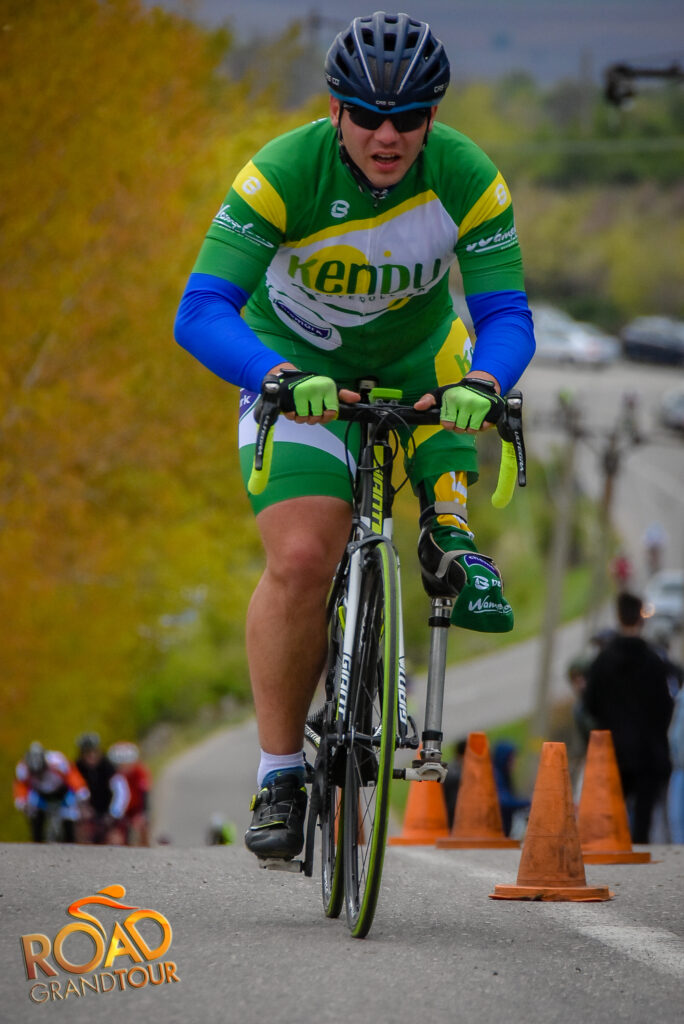 He met Szekler para-cyclist and Paralympic champion Eduárt Novák Károly in 2008, who is also the manager of the Tușnad Cycling Team, a professional cycling team based in Csíkszereda (Miercurea-Ciuc). He invited Oláh to be a member of his team. Two years later, in 2010, Attila received a phone call from them asking him to join the team as soon as possible. "The next day, we had a meeting, they gave me a bicycle, and I started training. In the beginning, it was very hard for me to do 15 kilometers, but I didn't give up, and I rode a few kilometers more the next day. I improved day by day, and in September of 2010, I participated in my first race, at the European Championship. I was at a disadvantage, as I had trained for only five months, while the other participants had been training for several years. However, I received two silver medals, which confirmed to me that it was worth it to continue," Oláh Attila said.
In 2010, he started to train professionally. The sport gave him strength; it taught him perseverance, to accept himself, to be more open toward people. "It taught me to fight, and I started to have dreams and goals, which I achieved!"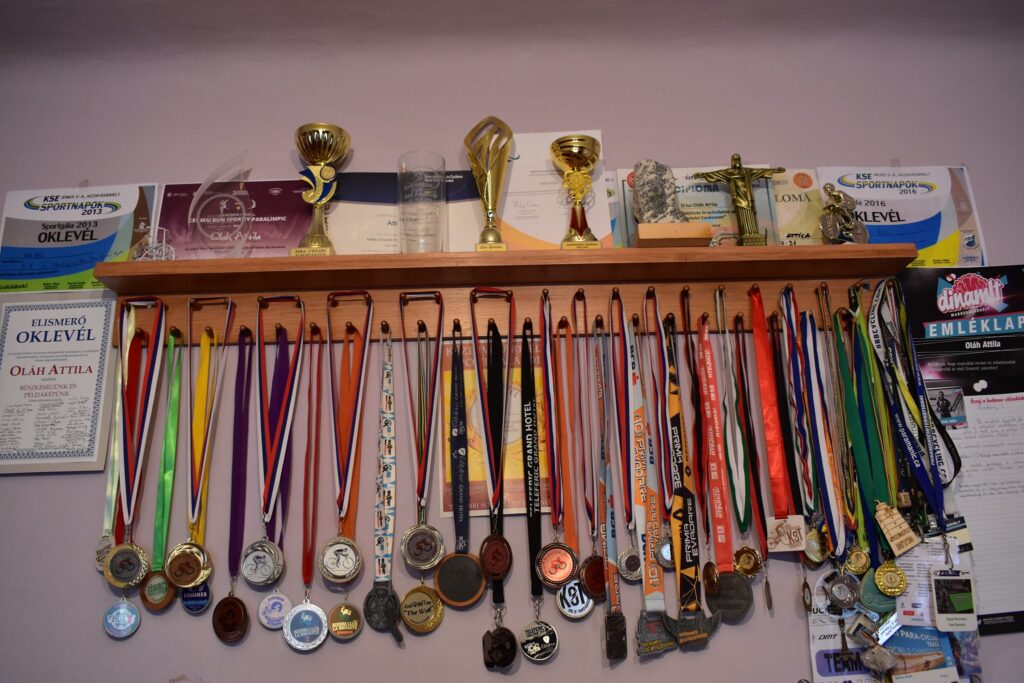 In the first two years, Attila was preparing for the Paralympics in London; unfortunately, in the end, he could not attend the leading international sports event. "It was a great disappointment for me when I found out I couldn't go to London. My world collapsed inside me, and I gave up cycling; I didn't even ride my bike for a month. But, after a month, I felt that I must continue this. I realized that this is my life, and I could try to attend the Paralympics in Rio De Janeiro."
Between the two Olympics, during the four years, Attila had enough time to collect the points necessary for entry; he attended European Championships, World Cups and World Championships. But, just a year before the great race, it seemed that his dreams wouldn't come true. "In 2015, due to the many and hard trainings, a kidney stone started to move around within my kidney, so I needed surgery. Later, this led to other complications; I was sent from hospital to hospital, but I didn't give up. In 2016, just a week before my trip to Rio, I was hospitalized again, and my doctors told me I couldn't go to the race, as it would be too risky: I had an infection that could have grown into a worse inflammation. I already had a fever and was in a great deal of pain. The world collapsed around me all over again because I could not go to the Paralympics, I even wrote a letter to my supporters and followers, stating that I will stop this career," Attila recalled. However, his partner, friends and family encouraged him not to give up so easily, and after consulting with the doctors, he decided to leave the hospital at his own risk.
"The next day, we were traveling to Rio. I was unspeakably happy because my dream had come true. The race did not go as well as I had planned because of my illness, but I still did my best to get a good result. My main goal was to experience new things, have fun, and enjoy the fruits of my work."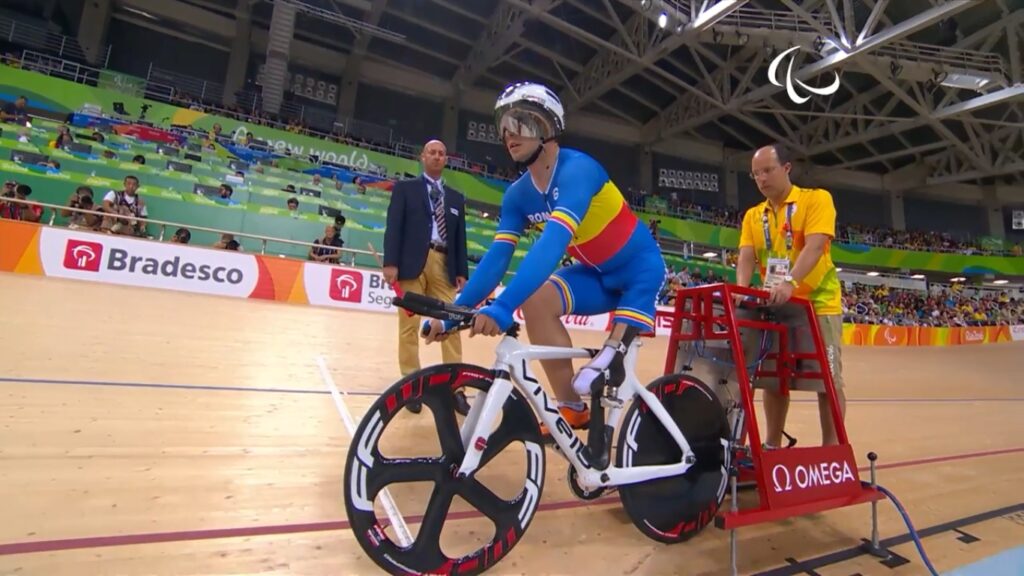 After fulfilling his goal, Oláh decided to do something new: He decided to compete only in Romania and Hungary, at races where everyone is healthy, except him. "I got tired of international competitions. I saw and experienced many things, but I feel like I don't belong there anymore; it is almost impossible to get good results clean in a world championship. Also, categories were merged more often [cyclists compete in five sport classes, C1 to C5, with lower numbers indicating a more severe limitation in lower and/or upper limbs – ed. note]. For example, I was in the C2 category, which includes people who ride their bikes with only one leg, but in some cases, people who had two legs but suffered from muscular dystrophy competed in my category. I choose the decent, fair path and compete at a smaller level," Oláh explained.
As a part of doing something new, he established, together with his wife, an NGO, the Kendu Association. "Our goal was to create an association through which I can continue to race, but we also wanted to help people with disabilities. Our association carries out quite colorful activities; we organize competitions, charitable cycling, motivational presentations. We work with children, adults, people with disabilities and people with special educational needs," Oláh explained.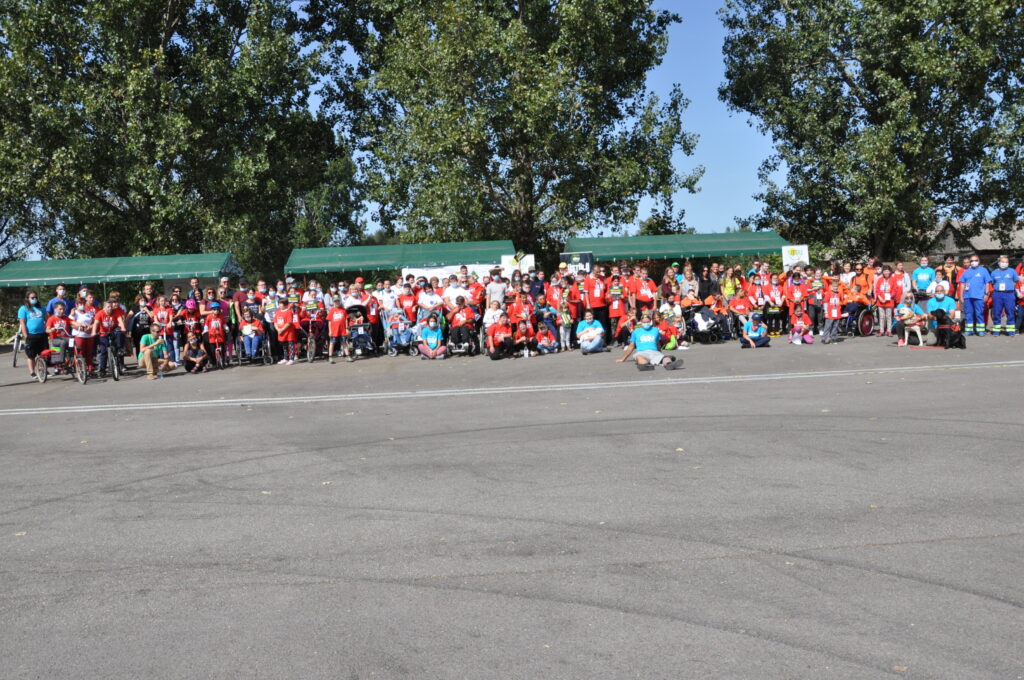 During the pandemic, the athlete attended several online, charitable competitions as well: He registered online, paid the entry fee (which goes to charity), completed the selected distance and sent proof of this to the organizers. "I like to do charity because many people helped me as well. It feels good to help others now; I want to give back everything I received over the years," Attila Oláh explained.
And during this career, he needed a lot of help and support, mostly financial support, because being a professional athlete in Romania is not easy, Oláh added. "To be able to remain fit, to be able to participate in races, I need a lot of money. This makes the life of an athlete very difficult, as there are not sponsors on every street corner who can and are willing to support you."
The cyclist also admitted that it is not possible to make a living from this sport in Transylvania, especially not for an athlete with a disability. As he explained, sponsors prefer to support sports that have a large audience because it means more publicity for them. "Although I or we have supporters, we still cannot afford to get paid for our work. Day in and day out, I'm working to gather enough supporters for the season. We have constant sponsors, which is a great help and security for us. But smaller sponsors usually only support once, so I have to keep looking for more and more sponsors, which takes a lot of time," Oláh explained.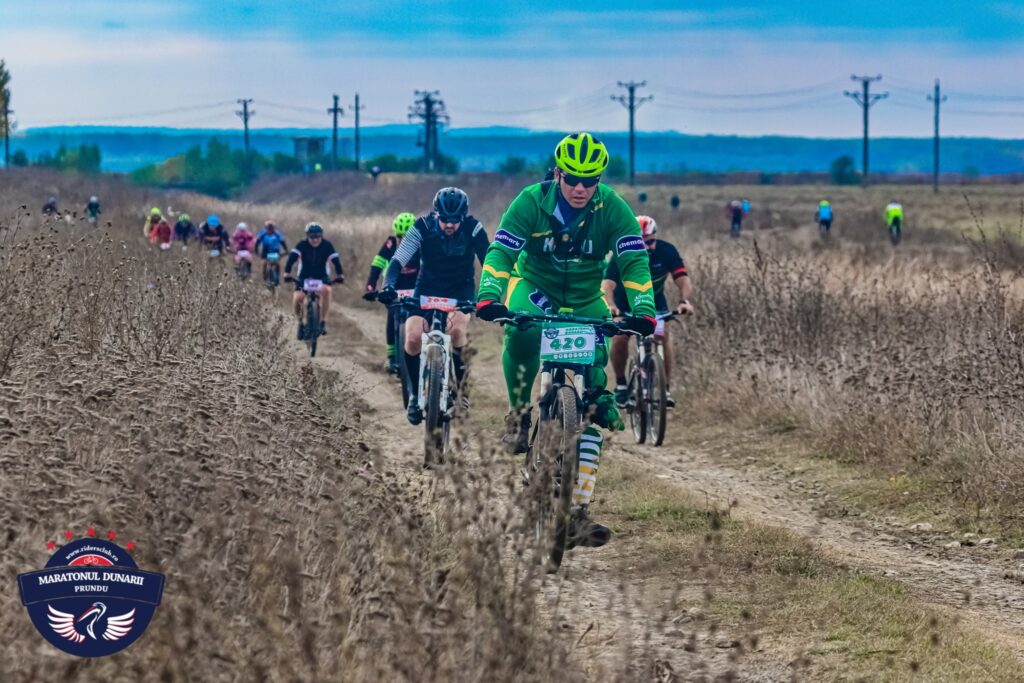 But the lack of money is not the only thing that makes his career hard: People's intolerance toward cyclists also presents a problem. "During my trainings, I often meet drivers who don't care about the traffic rules and endanger my life, so I try to train on roads where there is little traffic. But I can only get there on busy roads. There are many other factors, I could go on and on…"
However, if being an athlete does not make his life hard enough, being a disabled person clearly does. As Oláh admitted, even though in the last couple of years people's mentality has changed, some still stare at him, whisper about him, or even tell each other loudly not to look at his leg. "Ten years ago, this kind of manifestation bothered me, but now I don't care about what people say about me, if they stare at me. However, many disabled people cannot accept these things, so they prefer not to go out in public," he admitted.
Changing his career as a disabled person would be complicated, as it is hard to get a job if you are not "normal." "The law helps us, but most companies prefer not to employ a disabled person or they offer a job that is too difficult to do because of our disability. I don't know why they don't want to employ us, maybe there would be more paperwork because of us," Oláh stresses, later adding: "Everything could be solved, but we became lazy, we criticize each other rather than help each other."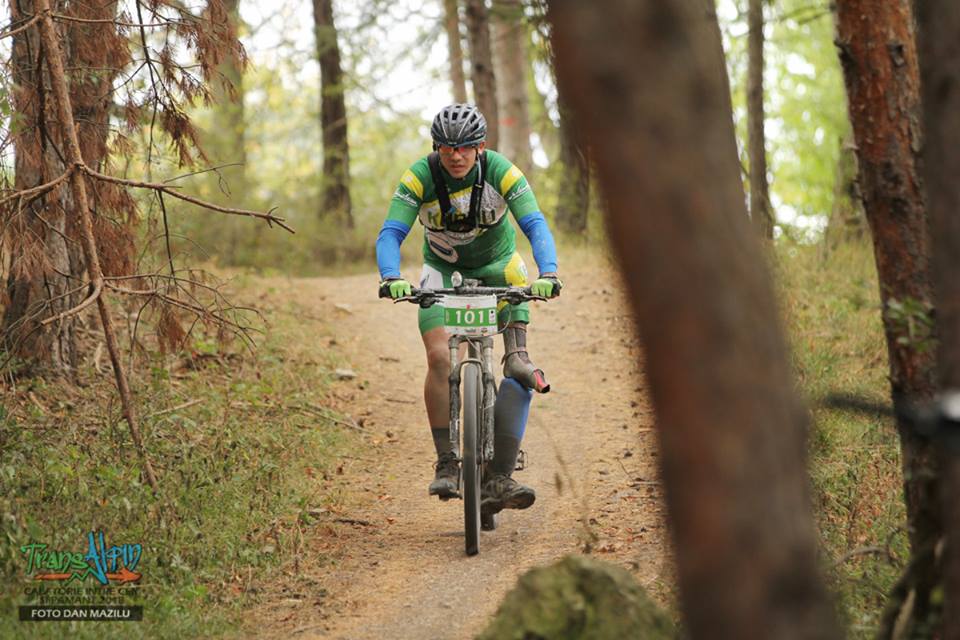 At the end of the interview, Attila Oláh spoke of his future goals and dreams. The athlete became a father a couple of months ago, so his life and training schedule changed over the year. "I did not attend any race this year, mostly because of the baby's birth, but next year I will compete. I and my wife would like to get our son used to traveling and racing. My dream is that he will be a persistent, successful biker like me, so I will do my best to make him feel good, motivated and successful."
Title image: Attila Oláh was only 6 years old when he learned how to ride a bike; since then, he has developed into a motivated, successful cyclist. Photos: Oláh Attila