Arts, Food & Free Time
Orthodoxia photo series wins Capa Grand Prize Hungary
Kolozsvár/Cluj Napoca-born Antal Bánhegyesy's photos series entitled "Orthodoxia" has been awarded the Capa Grand Prize Hungary 2019, the Capa Center has announced.
The Orthodoxia photo series reveals a story behind much talked-about constructions happening all across Romania. Bánhegyesy analyzes the links between Orthodoxy and Romanian national identity, framed within the context of the ever-increasing reach of the church. Since the communist regime fell, more than 7,000 Orthodox churches have been built in the country, and more than 1,000 are still under construction. For starters, this means that nearly every second day in the past (nearly) 11,000 days, one Orthodox Church was inaugurated in Romania. And the construction fever is running high in a country where there is a strong connection between Church and State. Shocking, eh?
The basic theme of this photo series is the church-building fever in Romania, which Bánhegyesy has been capturing since 2017. That year he was shocked to learn about a situation in Nyárádtő/Ungheni, Maros/Mureș County, where the Orthodox Church bought a piece land with a Greek Catholic church from the 18th century. Since the Greek Catholic community didn't want to demolish the building, the Orthodox Church simply integrated it. Bánhegyesy's work represent the dominance of the Orthodox church, which continues to spread without limit.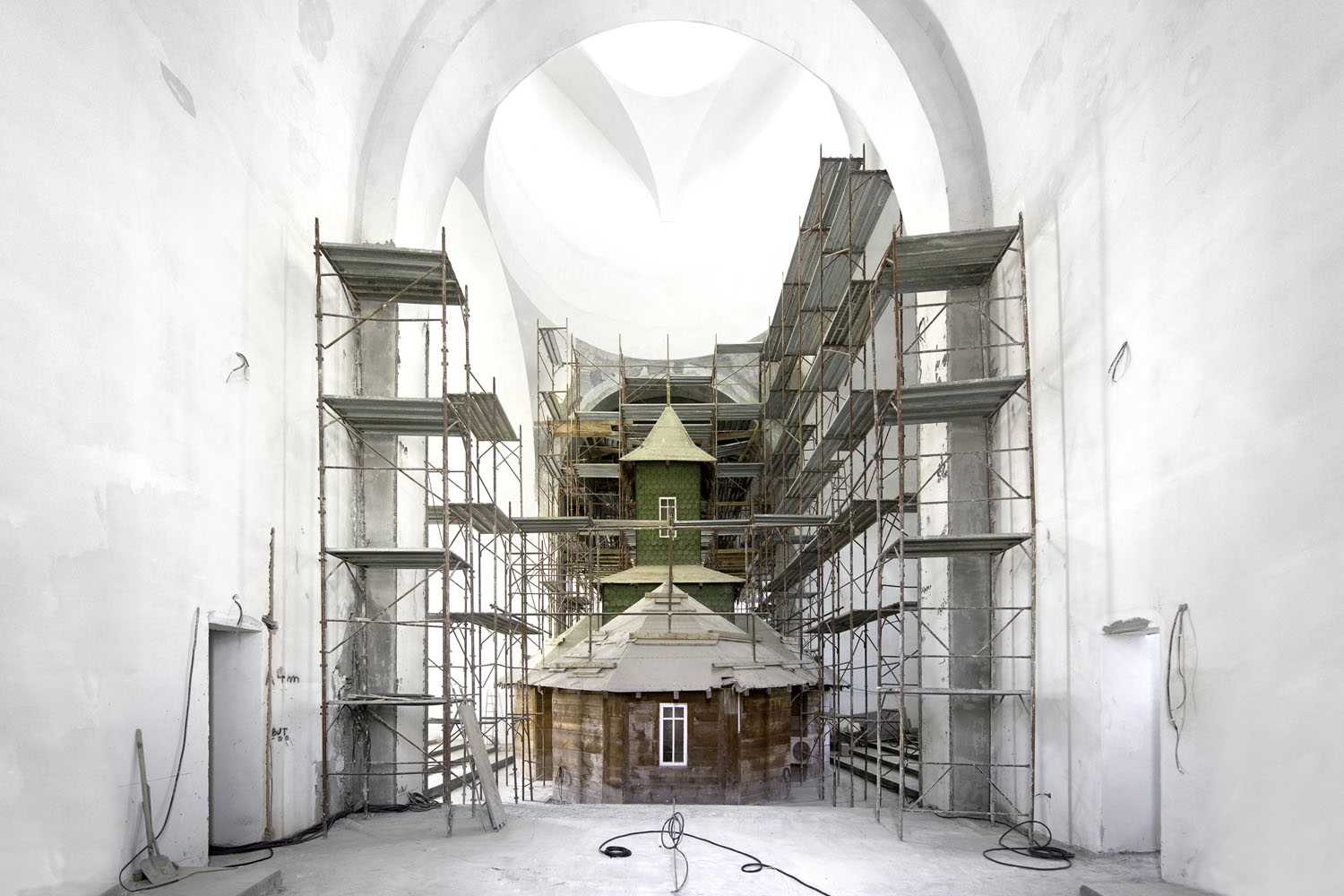 The jury appreciated the work of András Hajdú D., fellowship-winner of the Capa Grand Prize Hungary 2019 as well. Ildi Hermann, the other fellow-winner of the Capa Grand Prize Hungary 2019, tragically died suddenly in January 2019.
The photo contest, which is open to photographers working in any branch, has been established as a commitment to the creation of new artworks that enrich society, and it aims to encourage talented photographs to further their development and future experimentation.