Culture
New Reformed church consecrated in Mezőpanit
The Reformed church in Mezőpanit (Pănet), a Szekler settlement with 2,300 inhabitants (96 percent of them Hungarian) in Maros County, was not only renovated but doubled in size. The church was consecrated on Sunday in front of the local congregation and in the presence of Bishop of the Transylvanian Reformed Diocese, Béla Kató, and Hungarian Finance Minister Mihály Varga.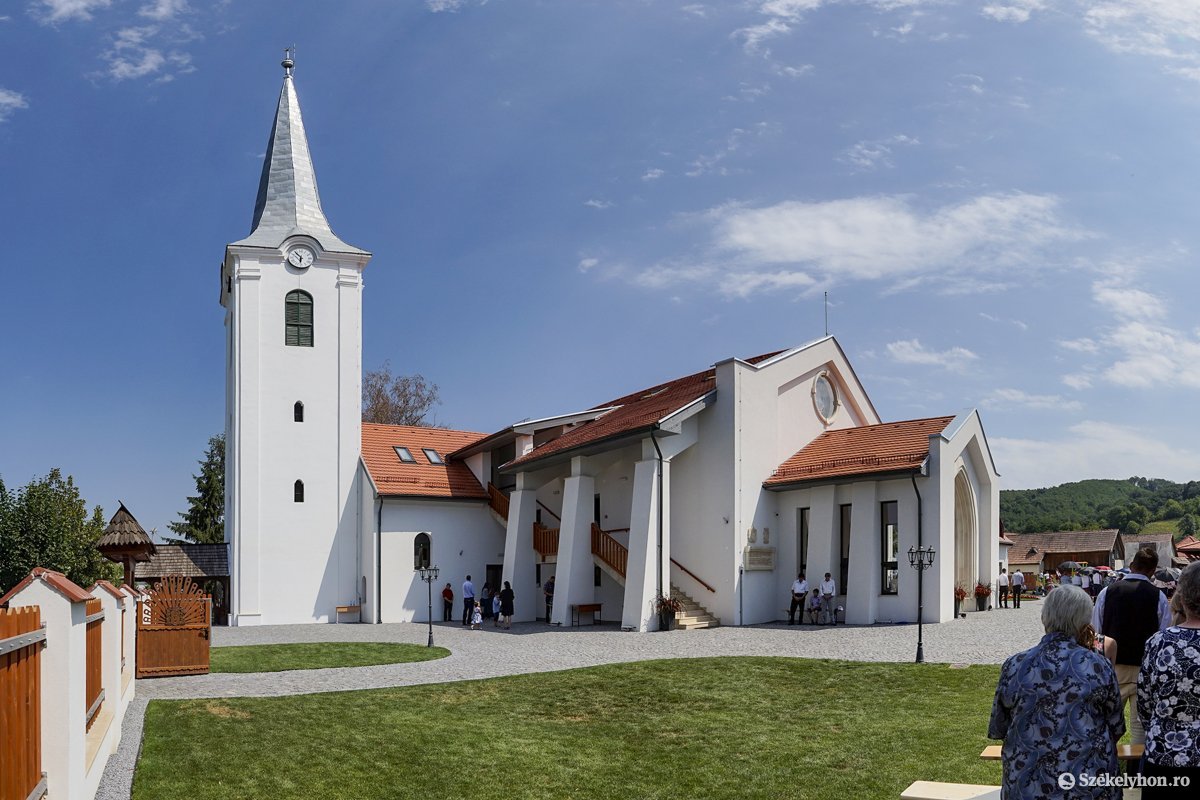 The renovation of the new Reformed church was finished last year, but its ceremonial consecration had to be postponed because of the pandemic. From the old church, only its spire was kept, and all the other parts were completely rebuilt. As a result, the capacity of the church more than doubled from 300 to 700.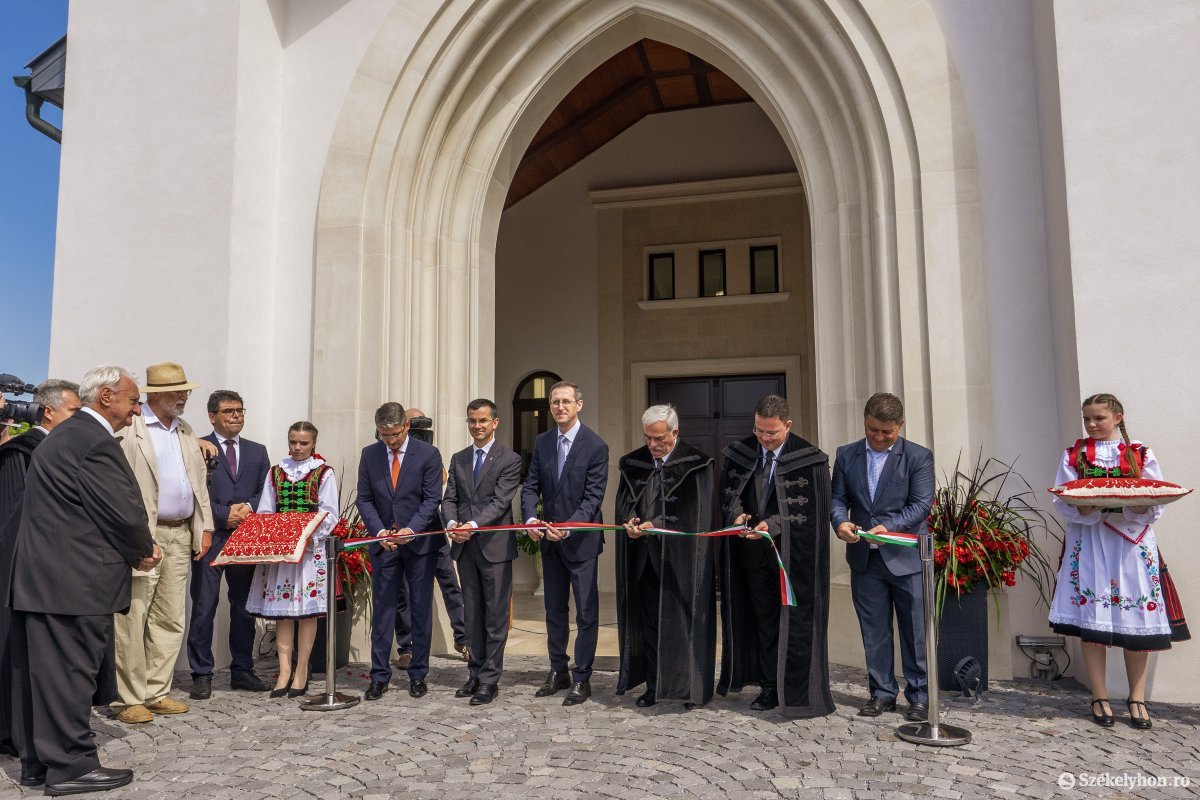 The overall cost of the reconstruction was HUF 700 million (EUR 2 million); about half of this amount came from donations of congregation members, while the other half came from the Hungarian government.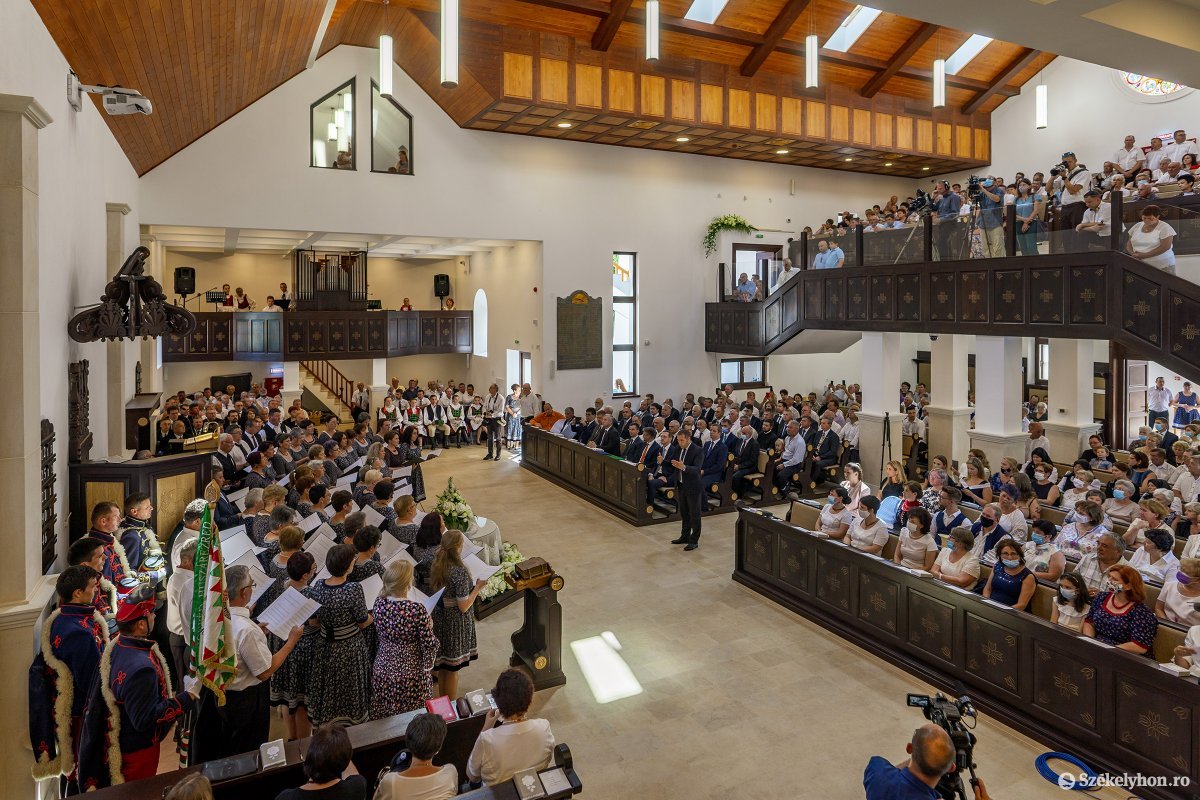 In his speech, the Reformed pastor of Mezőpanit, Tibor Kovács, first thanked God for the new church then said that the support they had received from the Hungarian government could not be given any monetary value.
"They made us believe here in Mezőpanit that it is worth dreaming, planning the future, committing to have children, that it is good to be Hungarian no matter which part of the World we live in, and this is worth more than money. But I can assure you that the money came to a good place, at the right time and that it was a good investment because this church is packed every Sunday."
– said the pastor, who then showed the "golden book" containing the names of 550 Hungarian Reformed families in Mezőpanit and the couple of hundred other donors who supported the renovation.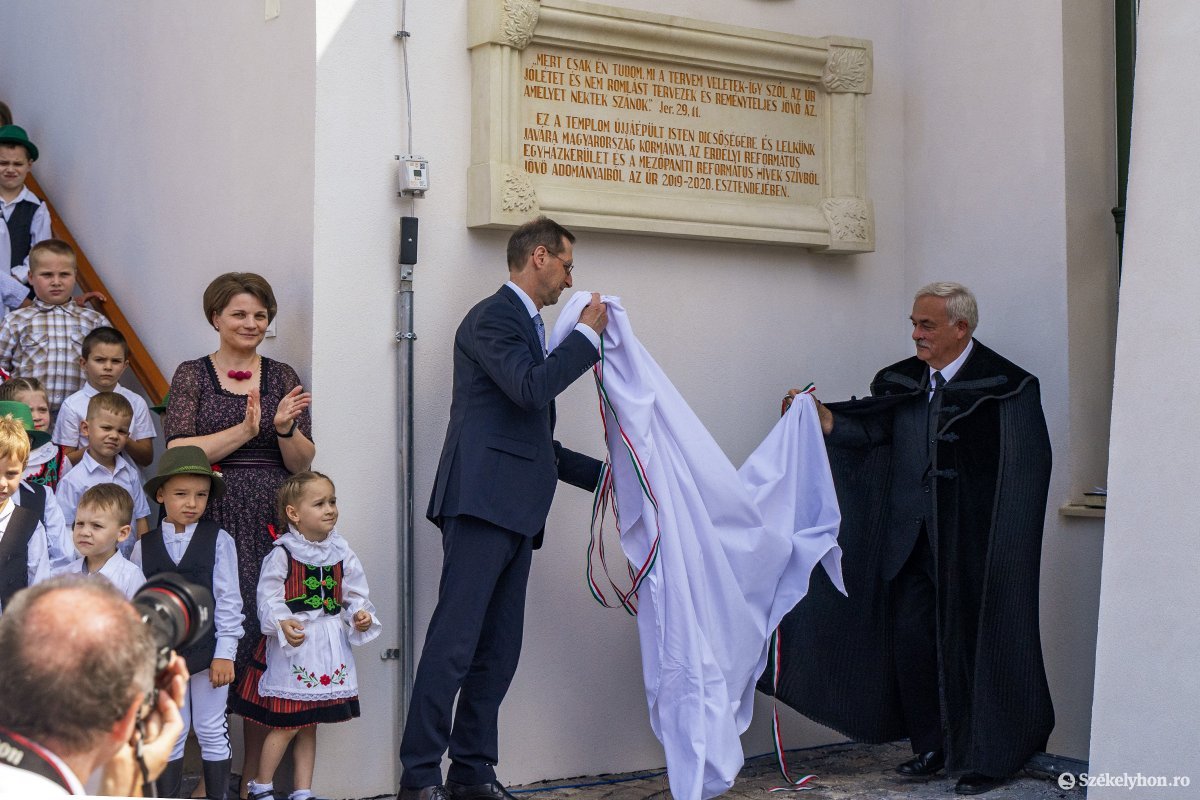 "For years, the Hungarian government has seen it as its duty and has been helping to strengthen transborder Hungarian communities. Since 2010, with the help of the Hungarian government, 3,000 churches have been renovated and nearly 150 new ones have been built in Hungary and in the Hungarian-populated areas of the Carpathian Basin."
– said the Hungarian Finance Minister Mihály Varga. He added that this year, with Hungarian government support, the renovation of 1,800 churches will be started or continued: 1,400 in the motherland (Hungary) and 400 outside of Hungary.
The church consecration ceremony in Mezőpanit ended with the singing of the Hungarian national anthem. (via szekelyhon.ro)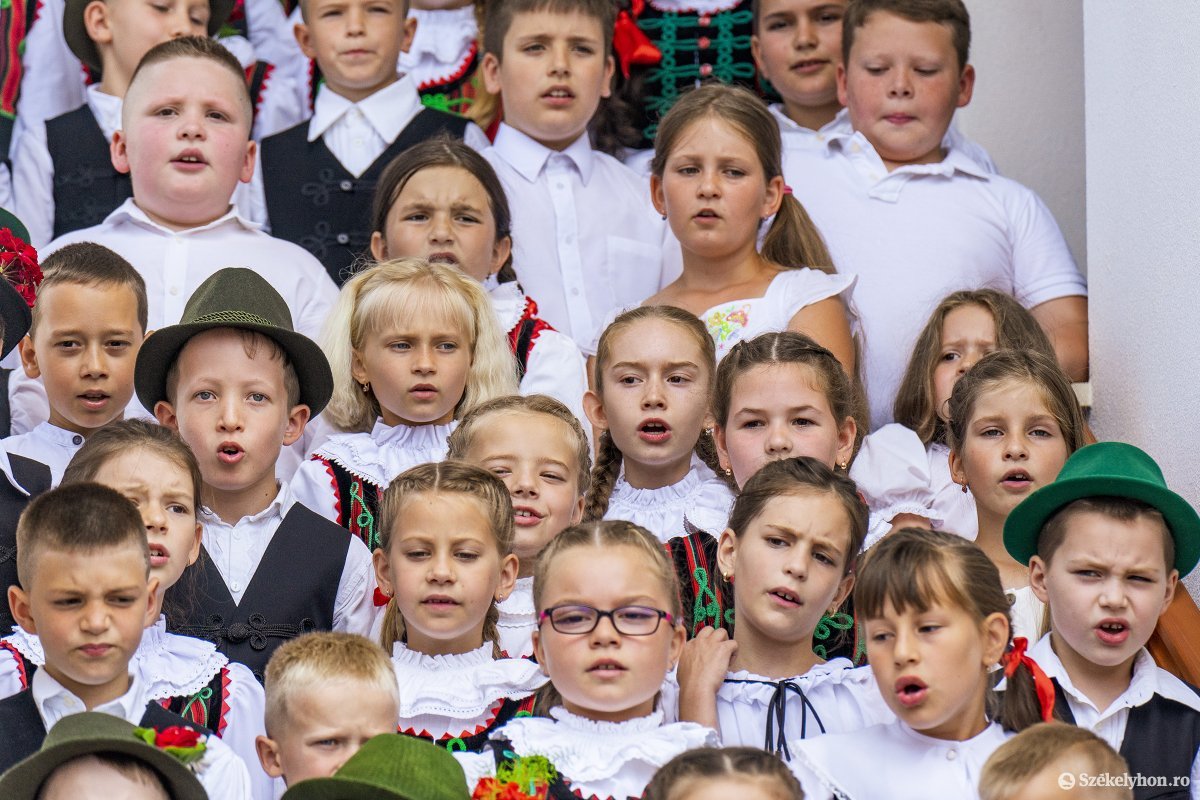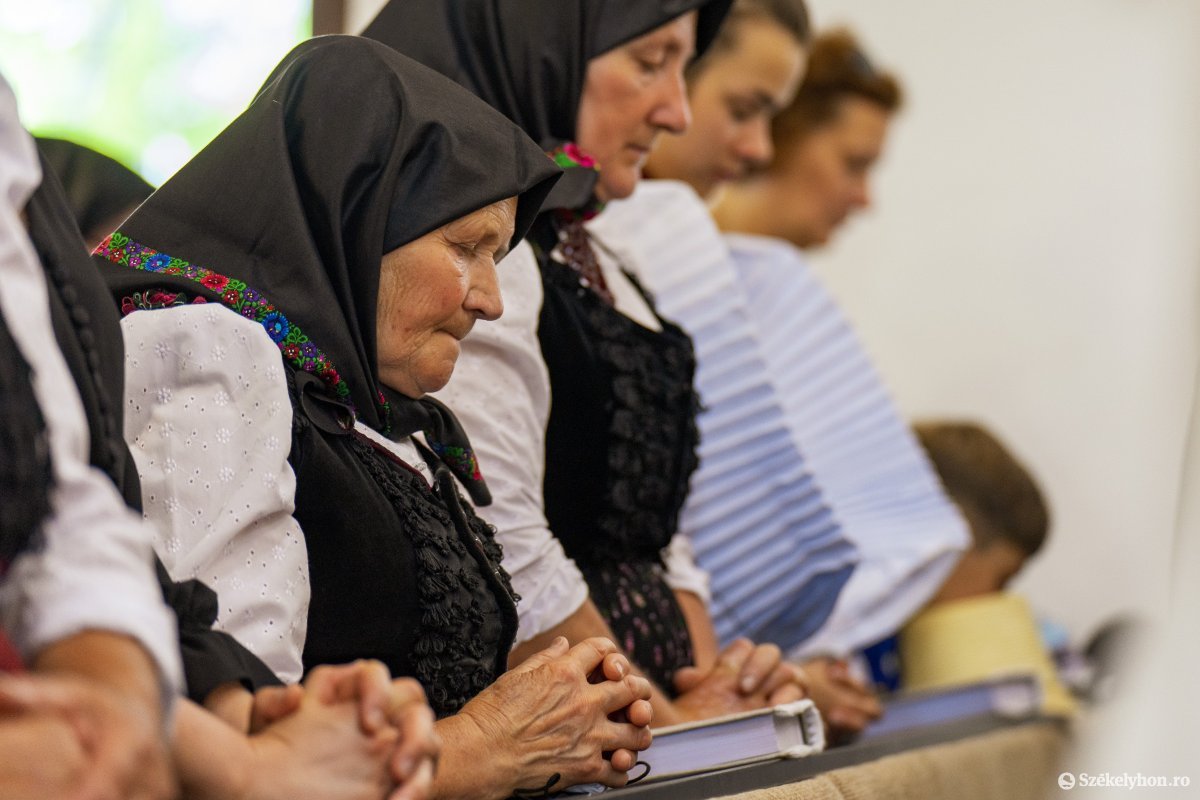 …elders and… (Photo: Vincze Haáz/szekelyhon.ro)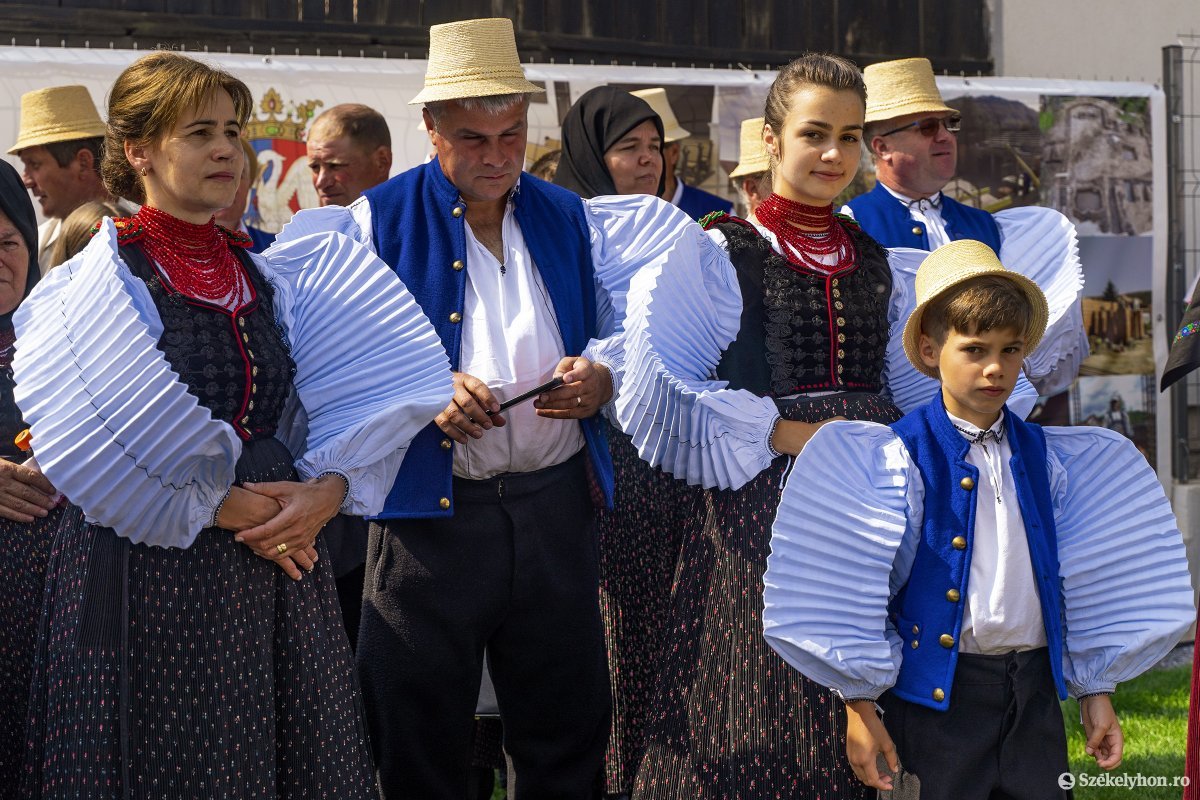 Title image: The ceremonial consecration of the new Reformed church in Mezőpanit took place on July 18, 2021. (Photo: Vincze Haáz/szekelyhon.ro)