Sport
Multifunctional sports hall opens in November in Székelyudvarhely
A sports complex is being built in Székelyudvarhely/Odorheiu Secuiesc which will be operating as an ice-skating ring for 5-6 months yearly, and  will host different ball games, and non sports related events during the rest of the year. The roofing of the multi-functional sports hall is already finished, and according to plans the whole facility will be completed in November this year.
Székelyudvarhely mayor Árpád Gálfi held a recce combined press conference on the spot on Tuesday, where he said the following:
"I would like to emphasize, that this is a multi-functional sports hall",
in which – depending of the weather – for five or six months an ice-skating ring will be operating. While "in the other six months of the year, when it won't be suitable for ice-hockey and ice-skating, people will be able to use it for futsal, table tennis, wrestling, or even for other non-sport related events", the mayor said.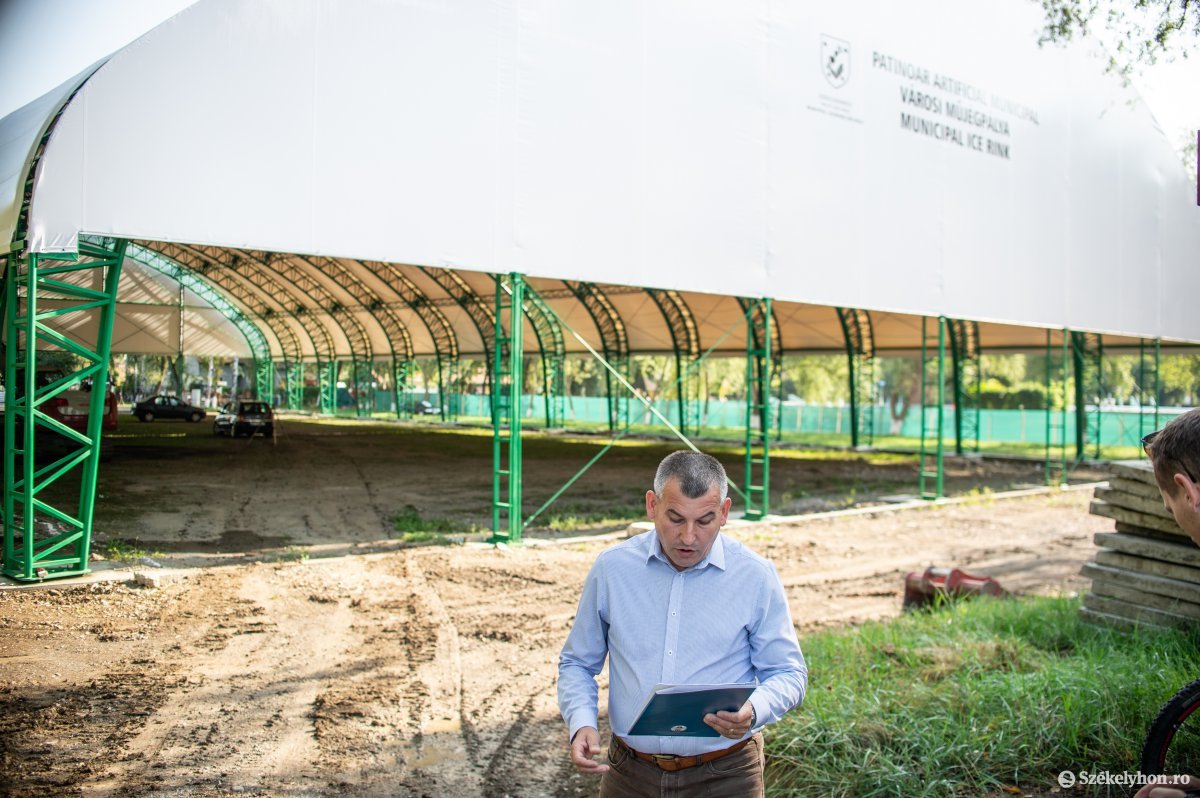 Specifications of the building
The iron work received a double tilt roof on its top, and during winter time the snow will be melted down from the roof with the hot air pumped between these two layers. The walls of the facility will be made of waterproof material up until 4 meters height and they will be mobile as well. It means that after pulling aside these moving walls during summer time the hall will become completely open. There will be only some nets by the sides in order to catch the target missed balls. Following the foundation works the cooling and heating systems will be set up, and at the end of the winter season a floor will be installed as well, so the facility will become suitable for ball games during the rest of the year. The audience will be able to watch the future matches from mobile grandstands.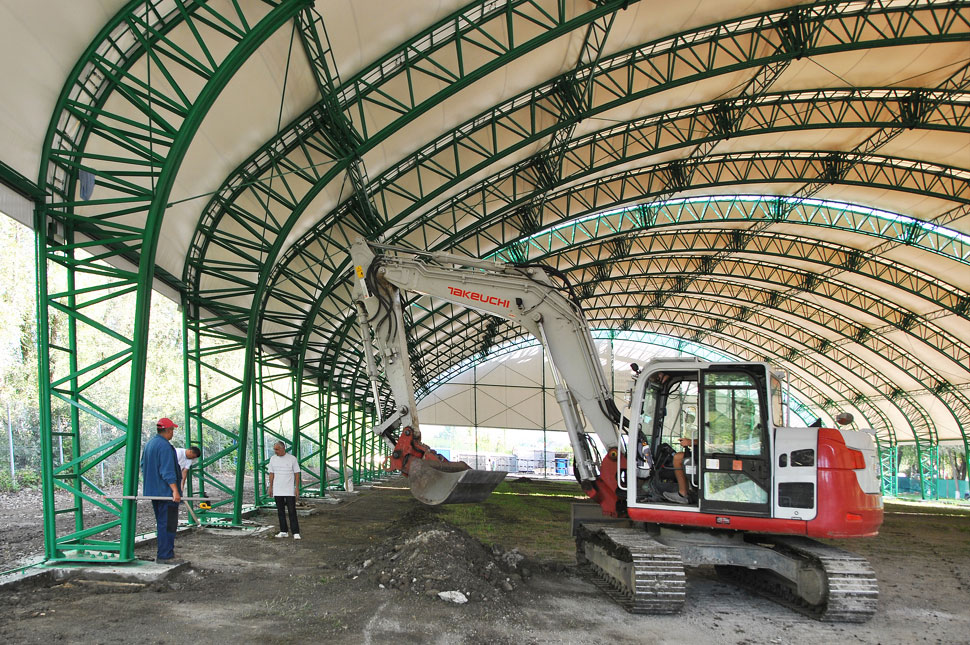 The overall costs of the construction is RON 4,76 million (EUR 1.01 million). The council of Székelyudvarhely has already approved RON 1,8 million (EUR 380,000) for the costs of the ice-skating ring's roofing, and the electrical system's construction. Following the inauguration of the sports facility it will be operated by the Székelyudvarhely Town Sportklub (VSK).
Title image: Csaba Lőrinc/uh.ro