Issues
Mining water pollutes Szamos River
The passageways to a closed state-owned mine in Máramaros County (Maramureș in Romanian) were flooded by heavy rain, pouring sediment from the mine, and heavy metals along with it, into the Lápos (Lăpuș) River and on into the Szamos (Someș) River, thus polluting both, Hungarian newspaper Krónika reports.
Due to significant rain on Wednesday, streams and creeks swelled, and in the Miszbánya region near Nagybánya (Baia Mare), the closed passageways of the Câmpurele mine were flooded. As a result, a large amount of untreated mine water flowed into the Lápos River, the Máramaros branch office of the Szamos-Tisza (Someş-Tisa) Water Administration informed Krónika.
The Lápos River flows into the Szamos River next to Nagybánya, which was also polluted with the heavy metals from the mine. The staff of the Szamos-Tisza (Someş-Tisa) Water Administration collected samples on Wednesday, while inspectors at the authority are doing a damage assessment. Cristina Vădan, the manager of the water management directorate Romanian Waters told Krónika that the results of the laboratory tests were not yet ready on Thursday.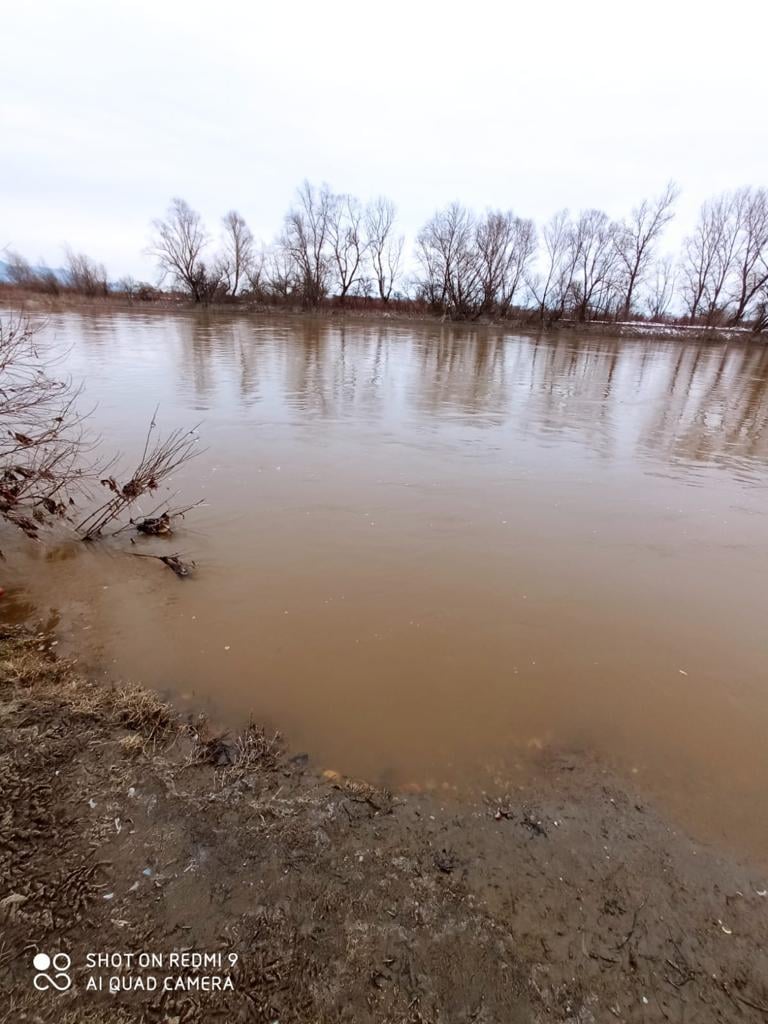 The polluted water has already reached Hungary, the General Directorate of Water Management of Hungary told the MTI news agency. According to the Hungarian authority, the Romanian water company had sent the information through the Principal International Alert Centre (PIAC), announcing that in the territory of Romania, the Szamos River was polluted with heavy metals. The personnel of the National Directorate General for Disaster Management in Hungary collected samples from Szamos in Csenger on Thursday at 2 a.m., in which the concentration of dissolved zinc, copper, aluminum and iron was above the limit.
As Krónika wrote, the Câmpurele mine belongs to the state-owned Conversmin Rt. company, the sole shareholder of which is the Ministry of the Economy in Bucharest. This company is responsible for the closure and greening of mines where activity has been suspended or discontinued.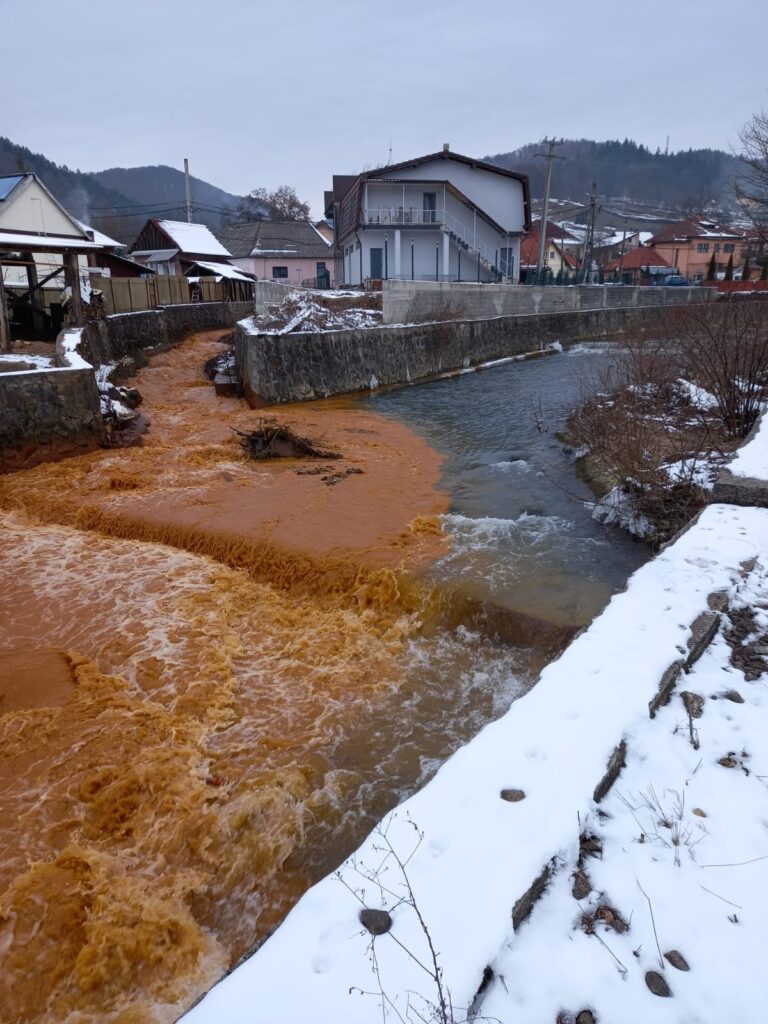 A similar case happened in 2003 in the same Máramaros region, when a large amount of mine water poured into the Vörös and Láposbánya creeks and then on into the Lápos and Szamos rivers.
Also, just a couple of days ago, the Hungarian General Directorate of Water Management announced a large amount of municipal waste carried by the Tisza and Szamos rivers that reached Hungary from Romania and Ukraine.
Title image: Râul Băița in Máramaros, a tributary of the Băița River, was also polluted. Photos: Romanian Waters Facebook Page