Education
Kolozs County has most top graduation marks in Romania
With the secondary school graduation exams over, data from the Ministry of Education showed that outside the capital of Bucharest, Kolozs/Cluj County had the most top marks in the country, namely 66, followed by Iași (46) and Argeș (42) counties.
In Bucharest alone, the number of top marks was 224, but the capital has two and a half times as many inhabitants as Kolozs County (1.83 million vs 691,000). In another measurement, the percentage of passing grades (5 and above), Kolozs County also came in first, with 88.7 percent followed by Bucharest (87.6 percent) and Brăila county (86 percent).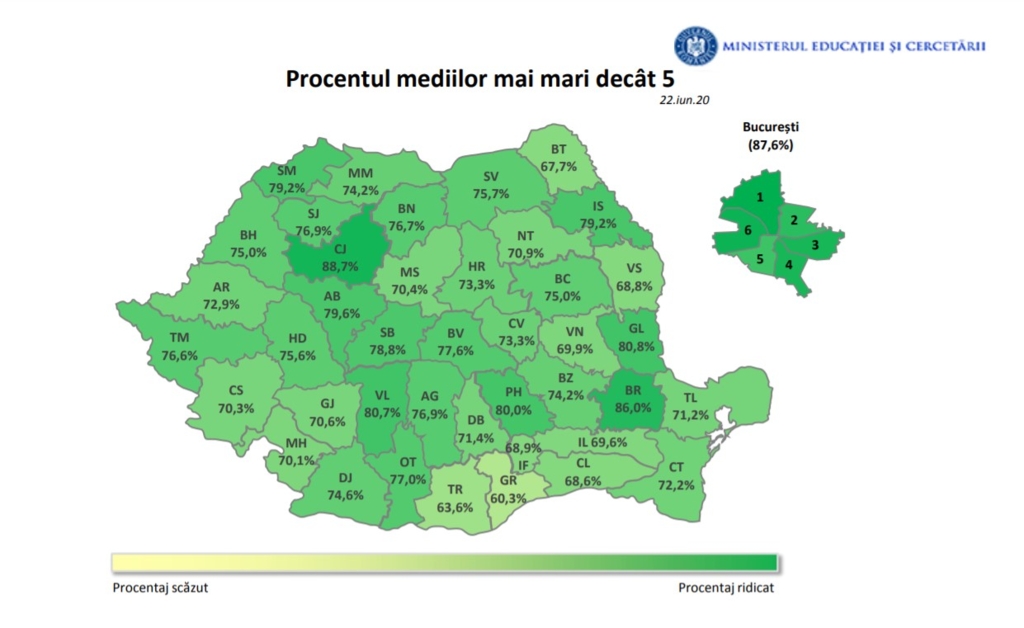 Percentage of passing grades (5 and above) per county. (source: edu.ro) 
This year, 93 percent of the 172, 531 students who had enrolled for graduation exams attended their exams, and of those present, 76.1 percent passed.
Title image: Number of top graduation marks per county. (source: edu.ro)