Coronavirus
Iohannis: Vaccination is the solution to end the pandemic
The Supreme Council of National Defense will approve the Romanian national campaign for coronavirus vaccination, which will be done in stages, President Klaus Iohannis said at a press conference held on Monday at the Cotroceni Palace, after discussing the details of the campaign with the Ministry of Defense, Health and Home Affairs.
"Now that vaccines have become a certainty, we are beginning to see a way out of this major medical crisis. The moment the vaccines leave production, we have to be sure that we can distribute them to everyone fairly. All the mechanisms for the supply, storage and involvement of human resources have been established, as well as an action plan, and the vaccination strategy will be submitted to the Supreme Council of National Defense (CSAT) for approval," said the president after the meeting.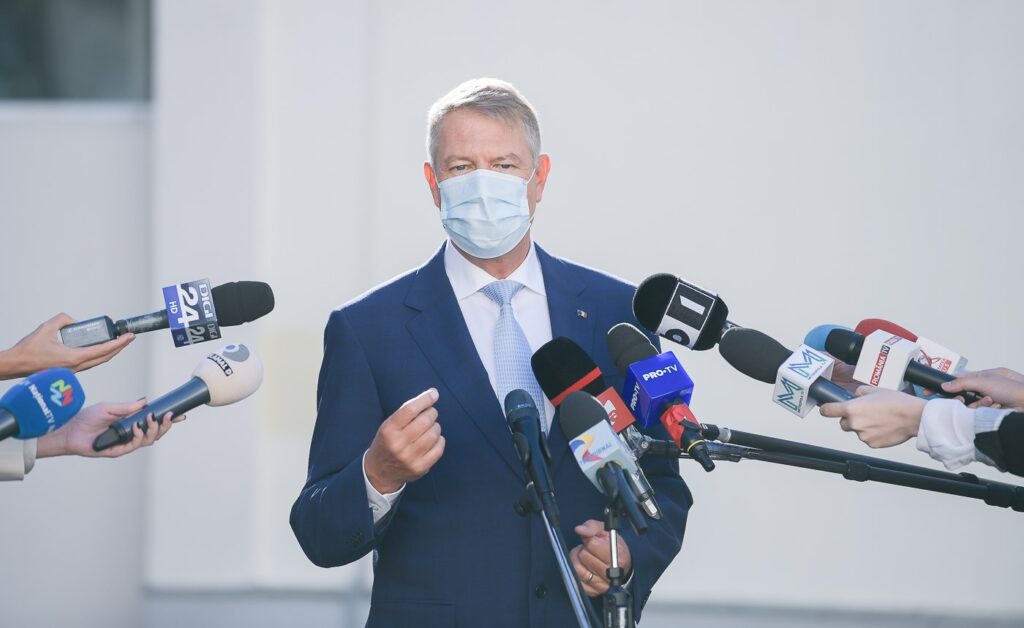 Iohannis also stressed that until vaccinations start, Romanians must respect the safety measures in force. According to the president, vaccinations will be done in phases, and priority groups will be immunized during the first stage: healthcare personnel, those in nursing homes, people at high risk, and workers in sectors that play a key role in ensuring the functioning of the country, such as police and firefighters.
The vaccination of healthcare personnel will be done at their workplace, while the other categories will receive their dose at a vaccination center, at their family doctor's office, or from a mobile team, Iohannis announced. The president added that the Ministry of Defense will ensure that the vaccines are stored under special conditions in one central and six regional warehouses.
"Clear communication with citizens is essential, as well as the fight against disinformation. It is very important to know that the vaccines, after being approved by international bodies, are safe, are efficient and represent a viable solution to end the pandemic," President Klaus Iohannis said.
Title image: Medical workers, people in nursing homes, firefighters, policemen and people at high risk will receive the first vaccines in Romania