Arts, Food & Free Time
In pictures: Tusványos 30
The Tusványos summer camp may be older than some of the campers arriving on the right bank of the Olt river, but its charm didn't vanish. On the contrary, during the five and half days the whole camp was filled with life, as campers were attracted to the presentations and discussions in the thematic tents, as well as to the evening concerts.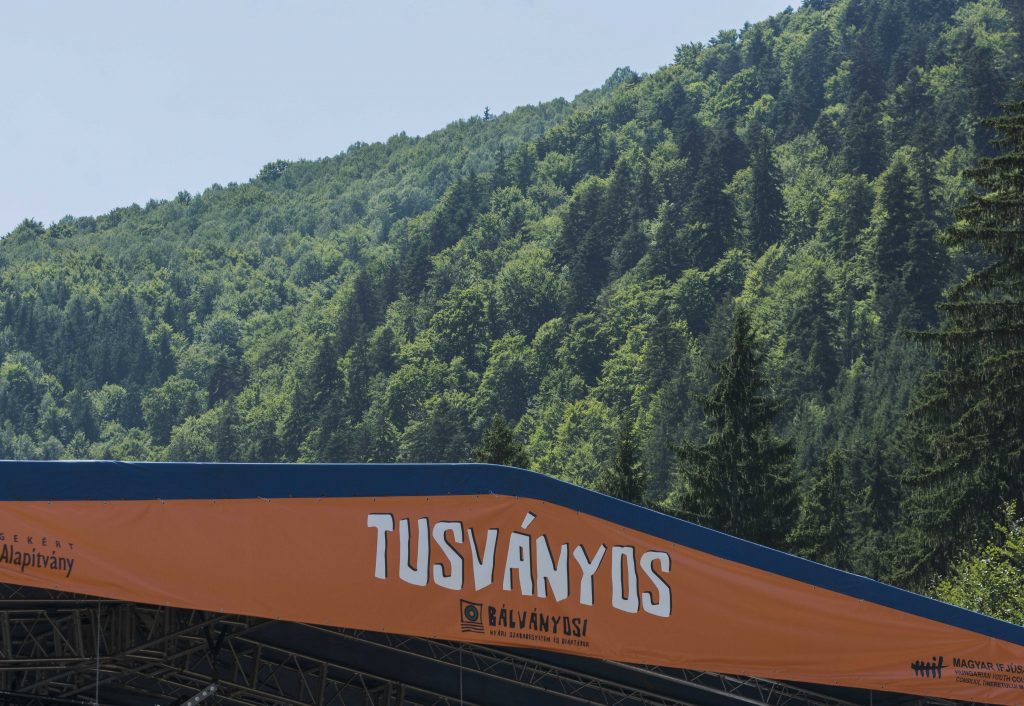 Although the zero-day of Tusványos was mostly dominated by rain, the water falling down from the sky didn't stop campers from feeling good. Fortunately, the sun checked in for the rest of the Tusványos days, so straw hats became a must-have, alongside other accessories.
So how was Tusványos on its 30th birthday? We will let you decide after checking out the pictures below. We don't want to influence your opinion, but here is what we've experienced: good times, good people, good talks, and lots of fun. Oh, and the bears; let's not forget about them.
See you next year between July 21 and 26 at Tusnádfürdő/Băile Tușnad!
Title image: Main stage with nature at the Tuványos summer camp in Transylvania (TransylvaniaNOW, István Vajk Szigeti).