Issues
Hunting parties cannot even shoot dangerous bears
In Nyikómalomfalva (Morăreni), more than 40 sheep were killed by bears in recent weeks, while 21 were killed in Kecset (Păltiniș) and 16 in Zetelaka (Zetea). But this time, hunting parties cannot even obtain emergency shooting permits for these dangerous bears, the leader of a concerned hunting party told szekelyhon.ro.
More and more, bears are going on a rampage in Hargita (Harghita) County's Farkaslaka municipality, and the damage caused by them has also been increasing. However, these problematic and dangerous bears cannot be disposed of by the local hunting parties because they must wait for shooting permits from Bucharest.
One local hunting party is waiting in vain just like all the others. It has now asked the capital for emergency shooting permits for the dangerous large carnivores, said the leader of Zetelaka and Associates Hunting Party, József Benke. He said that
the national intervention quota for terminating 140 dangerous,

damage-causing bears has already been used up.
However, following this, a few months ago, the Ministry of the Environment, led by Barna Tánczos on behalf of the Democratic Alliance of Hungarians in Romania (known by its Hungarian acronym RMDSZ) issued 24 further emergency permits because of the damage caused by brown bears across the country; the decision was contested in court by an NGO in Constanța County, which won the case in the first instance. Because of this, the ministry is no longer able to issue such permits, explained József Benke.
The leader of the hunting party, for example, asked for an emergency shooting permit from the ministry more than three weeks ago, because a bear had destroyed 16 sheep in Zetelaka, but he still has not received it.
Bear population explosion in Romania after 2016
Bear populations exploded in the country after the Romanian government banned bear hunting in 2016. Hunting was used to control the bear population, and the "bear issue" has been a hot topic since then, especially in areas, including Szekler counties, where the overpopulation of bears has been causing problems for the locals.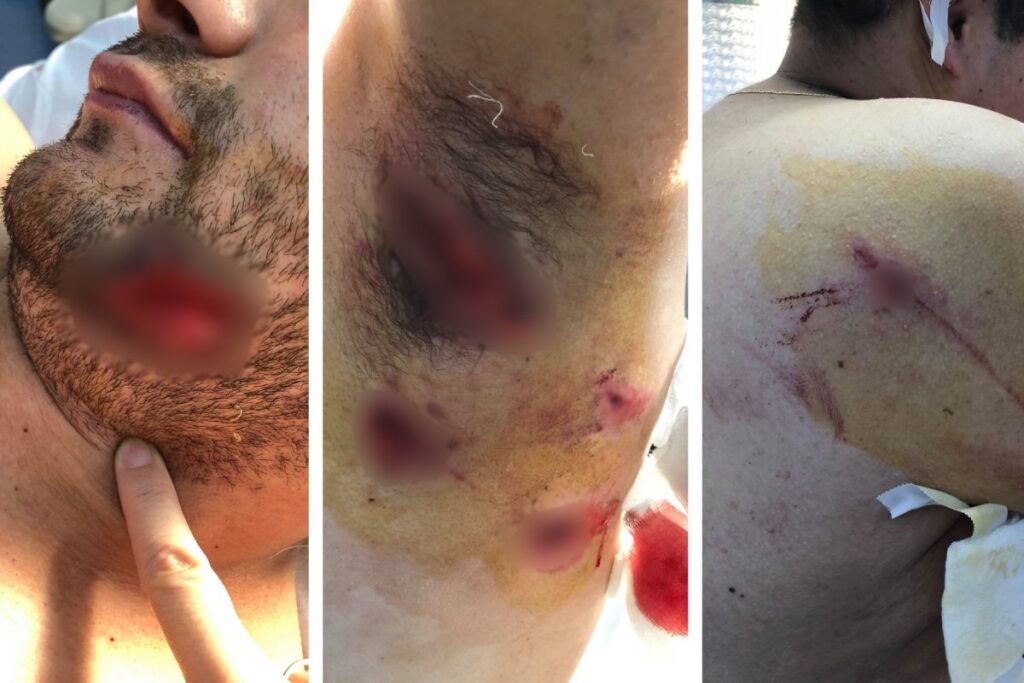 In the last five years, seven people have died in Romania from bear attacks and 54 have been hospitalized. Road accidents caused by bears have also been common. According to an estimate requested by the Ministry of the Environment, approximately 6,450-7,200 bears lived in Romania's wilderness in 2019, in a 69,000-square-kilometer habitat; the optimal number would be 4,000.
No EU member state wants to help
Romania has asked for help from other EU countries, requesting that they take over some of the large carnivores from Romania, but no EU member state wants to do so. "You should take care of practically the entire bear population of the EU. Do not disturb the bears, but we do not want any of them," Barna Tánczos summed up the attitude of other EU countries in an interview earlier this year.
Title image: More than 70 sheep were killed by bears in the past weeks in Zetelaka, Hargita County. (Photo: Bálint Előd Erdély/szekelyhon.ro)