Arts, Food & Free Time
Hungry in Kolozsvár? Buy academic level food
The University of Agricultural Sciences and Veterinary Medicine of Kolozsvár/Cluj-Napoca opened its own small grocery store last week, selling basic foods, like eggs, milk, yogurt, bread, meat products and apple pie. But this store is not selling food for the university students and professors: it offers locals products made at the educational farms and manufacturies of the university under the brand name Gourmeticus Academicum.
One liter milk for 3 Ron (0,8 euro), grandmas apple pie for 4 Ron (less than a euro), ham, salami, sausage, and eggs (10 eurocents each) are the main products of the store, which moved to a new venue last week. The university has been selling its own products for more than 15 years, but only from a little booth.
The university founded a company last year, in order to sell the products to other parties as well, like restaurants. According to the company director, Lucian Cuibus the store is unique in Romania, no other university has got anything like it. Lucian Naș, the administrative director of the university told a local news portal that the stores daily income is 1,000 euro.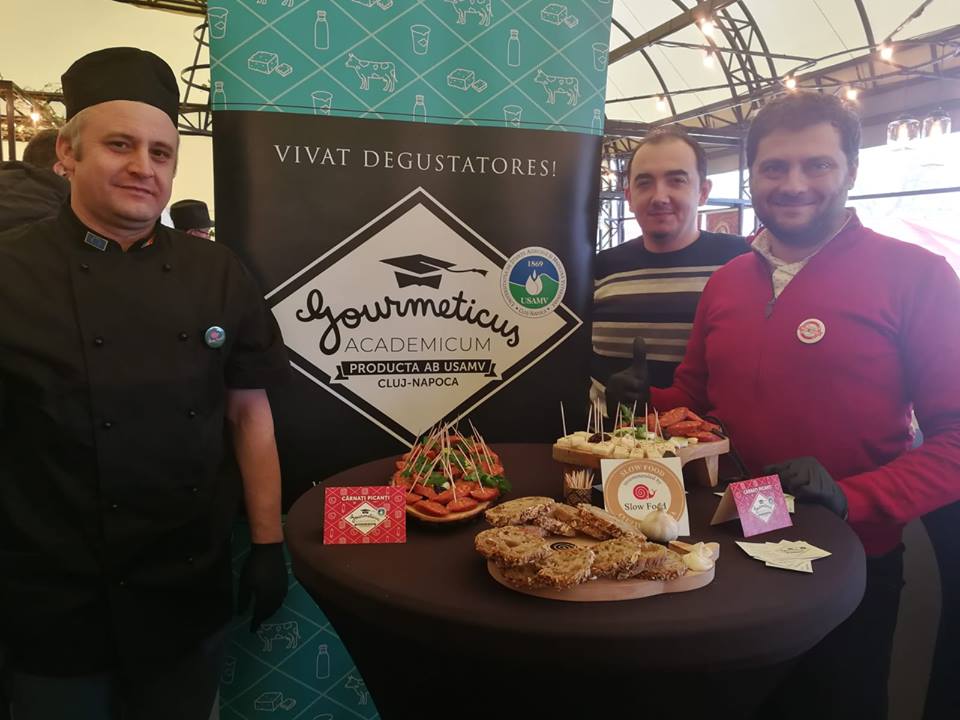 The University of Agricultural Sciences and Veterinary Medicine of Kolozsvár is the successor of the prestigious Agriculture Institute founded is 1869. The experimental, educational farm of the university was established in the same year and it functioned under the Agricultural Institute. The farm served multiple purposes, mainly for the professional practices of the students and scientific researches. Nowadays it has 667 acres of agricultural field, where 300 pigs, 270 cows, 800 sheep and 11 000 chickens are raised.
The university also has six manufacturies in Kolozsvár, but only three of them – butchery, bakery and dairy – are functioning. The other three – yogurt factory, winery and brewery – are in the authorization phase. In the butchery they make weenies, hot or smoked sausages, salami and the bakery makes apple pies from apples grown at the university's Palocsay farm.
The store follows the "from farm to fork" concept, as the university is the manufacturer and the seller of the products, and the distance between the origin place of the product and the selling point is 70 km at most. The director of the store also told the news portal, that they won't sell their products to supermarkets, but are interested in buying other basic food form local manufacturers.
Title image: Try grandmas apple pie in the new store. Photo: actualdecluj.ro