Coronavirus
Hungary announcing entry restrictions from Wednesday
In an effort to keep number of coronavirus cases at the low numbers so far typical for Hungary, the Hungarian government has decided to ban the entry of most non-EU citizens to the country, announced Hungarian Cabinet Minister Gergely Gulyás on Sunday. The restrictions take effect on Wednesday.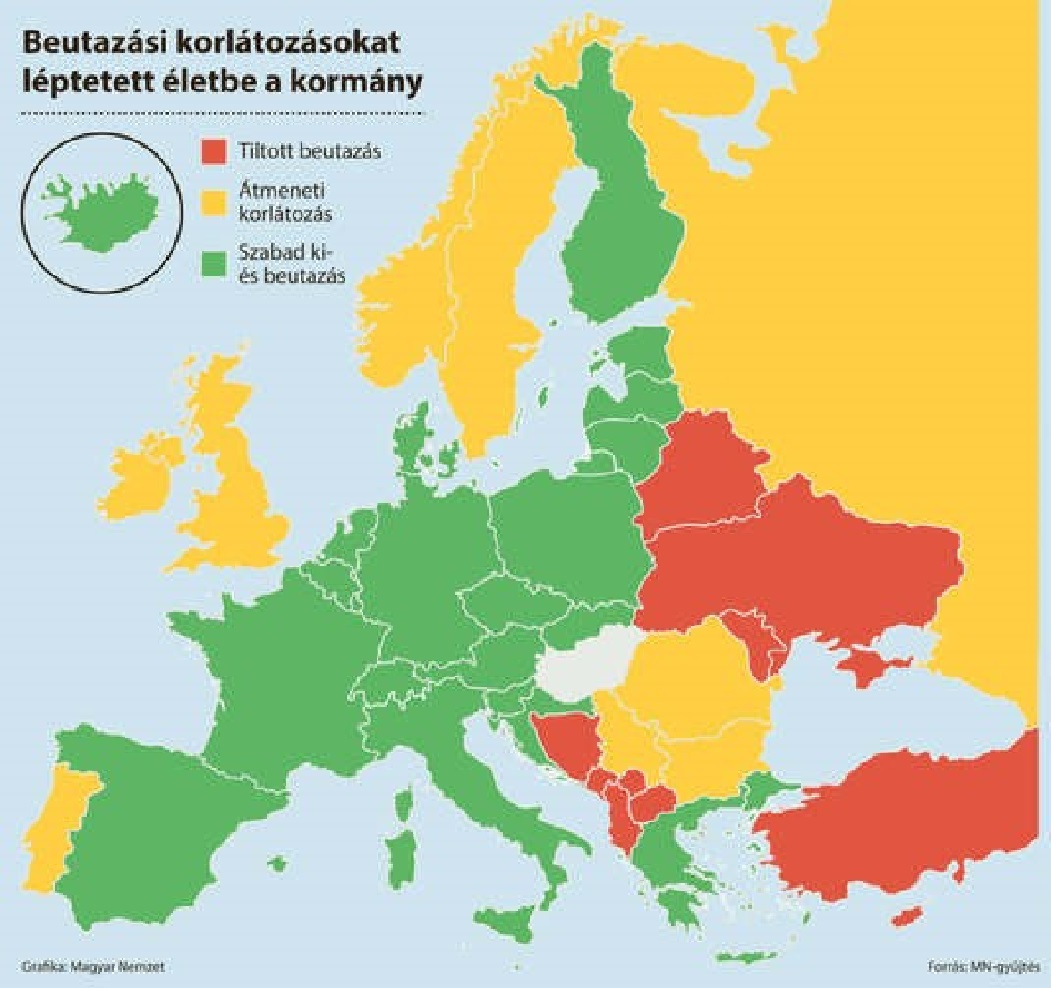 The situation is serious because in the neighboring countries including Romania, the increase in the number of coronavirus cases has continued. On the other hand, the number of infected people are decreasing in Hungary, and so the aim of the restrictions is to preserve this situation in Hungary.
"If we manage to keep the virus outside the borders, we have a chance to avoid the re-introduction of restrictive measures that affect our lives",
– Gulyás said at a press conference on Sunday.
Countries will be divided into three groups: green for those from where travel will remain free, yellow for those from where travel will be subject to a negative coronavirus test and red for the countries whose citizens will not be allowed to enter Hungary.
The green zone consists in practice of EU member states, with the exception of Bulgaria, Portugal, Romania and Sweden, which fall into the yellow category together with the United Kingdom, Norway, Russia, Serbia, Japan, China and the United States.
The rest of the world – including Albania, Belarus, Bosnia-Hercegovina, North-Macedonia, the Republic of Moldova, Montenegro, and Ukraine – is in the red category.
Hungarian citizens can enter Hungary from the red zone countries as well, but will be placed under mandatory quarantine for 14 days and will require two negative tests to be released. However, land travelers arriving from the green zone through yellow zone countries will also automatically fall into the yellow category.
Transit and goods transports through the designated transfer corridors will be exempt, as will be official trips. Neighboring Croatia to the south will get a green designation, Gulyás said, because while the number of cases has risen dramatically there recently, the actual total remains relatively low.
The Hungarian government will field the costs of coronavirus tests for Hungarian nationals entering the country up until August 1. but following this date those coming from countries which are affected by the restrictions, have to pay the tests themselves.
Classifications of the countries will be reviewed at the Wednesday cabinet meeting.  (rmx.news / hirado.hu)
Title image is illustration: Travelling from Romania to Hungary will be subject to a negative coronavirus test from Wednesday. (Photo: László Beliczay/szekelhyon.ro)