Arts, Food & Free Time
Hungarian Van Gogh: István Nagy exhibition in Budapest
"He is not only one among the great artists. He is one of the greatest… His pictures should be placed in the world's most prominent museums next to the international classics."- writes gallery owner Tamás Kieselbach in the prolog of István Nagy's recently published, almost 600-page monograph which is not only the most comprehensive presentation of his oeuvre, but also the most extensive Hungarian art monograph ever. Besides editing this impressive book, Kieselbach also organized the biggest István Nagy (1873-1937) exhibition of all time in the heart of Budapest, which is open until 13th September.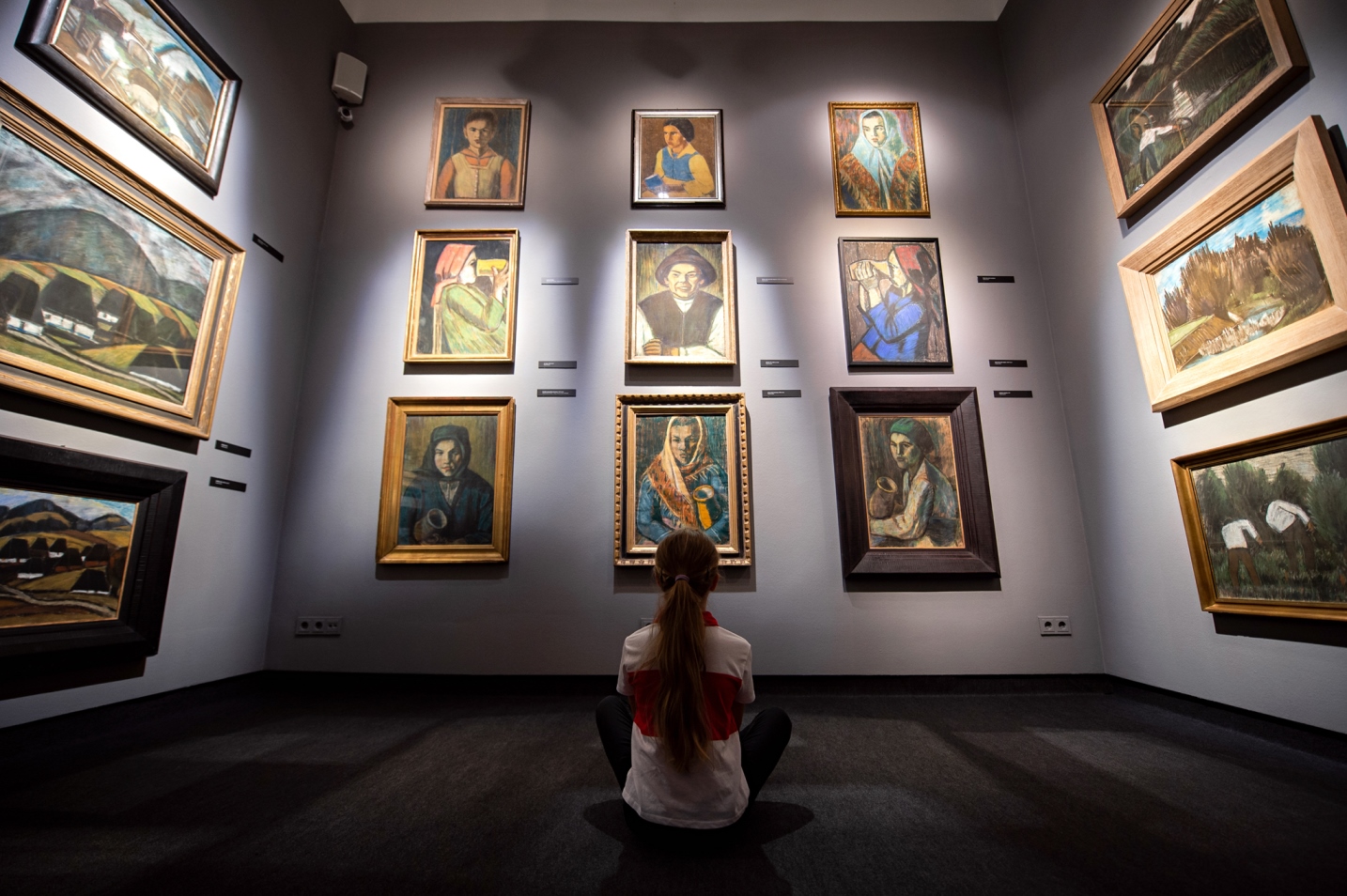 Stepping into the Kieselbach Gallery from the busy boulevard on a sunny afternoon is like entering into another dimension. Frankly speaking I didn't know István Nagy's works before so I came with no expectations. I was only curious. But despite several people's opinions – which I later read in the monograph -, that his art is not so easy to fall in love with andit needs time to understand it, in my case it was the opposite. It was really easy actually, and happened instantly. After only five minutes I was already standing mesmerized in front of a dark charcoal drawing of three hoeing peasants in the field and I was thinking how much it reminds me of the early works of Van Gogh in which he drew the Belgian miners and peasants of Borinage.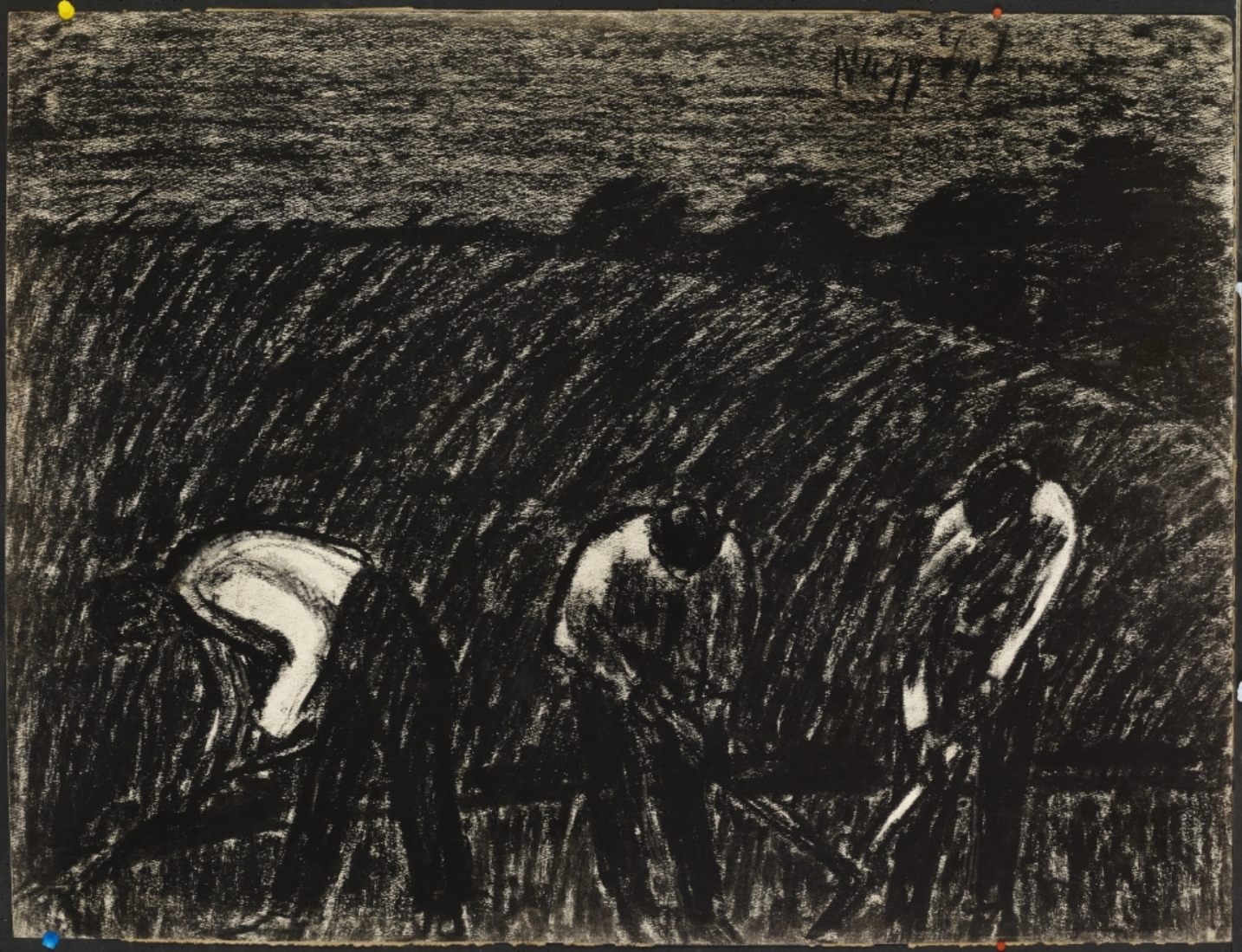 After going through all the 6 rooms of the exhibition – and trying to take in its more than 150 pictures – I set down to watch a video where actors were conveying the thoughts of countless intellectuals about Nagy, and I was smiling inside when one of them also compered his art to Van Gogh's. Even his way of life shows some similarities with Van Gogh's; however he received more appreciation during his lifetime than the Dutch did. But still, Nagy also painted very instinctively and never made any corrections on his pictures. He was never interested in the money either, and basically lived all his life in poverty.
He never owned a real, bright atelier. He never had his own house either, not even a small flat. He always stayed at his families', friends' or benefactors' places and painted usually outside in the nature during his roamings. Most of the times, -and not only when he was young- he traveled either on foot or on donkey chariot. Sometime he walked like that even several hundred kilometers. In 1933 he confessed in an interview that he walked "five times from Budapest to Baja", that he walked around the Lake Balaton, and that "he walked through back and forth across Transylvania and the Alföld (The Great Hungarian Plain)"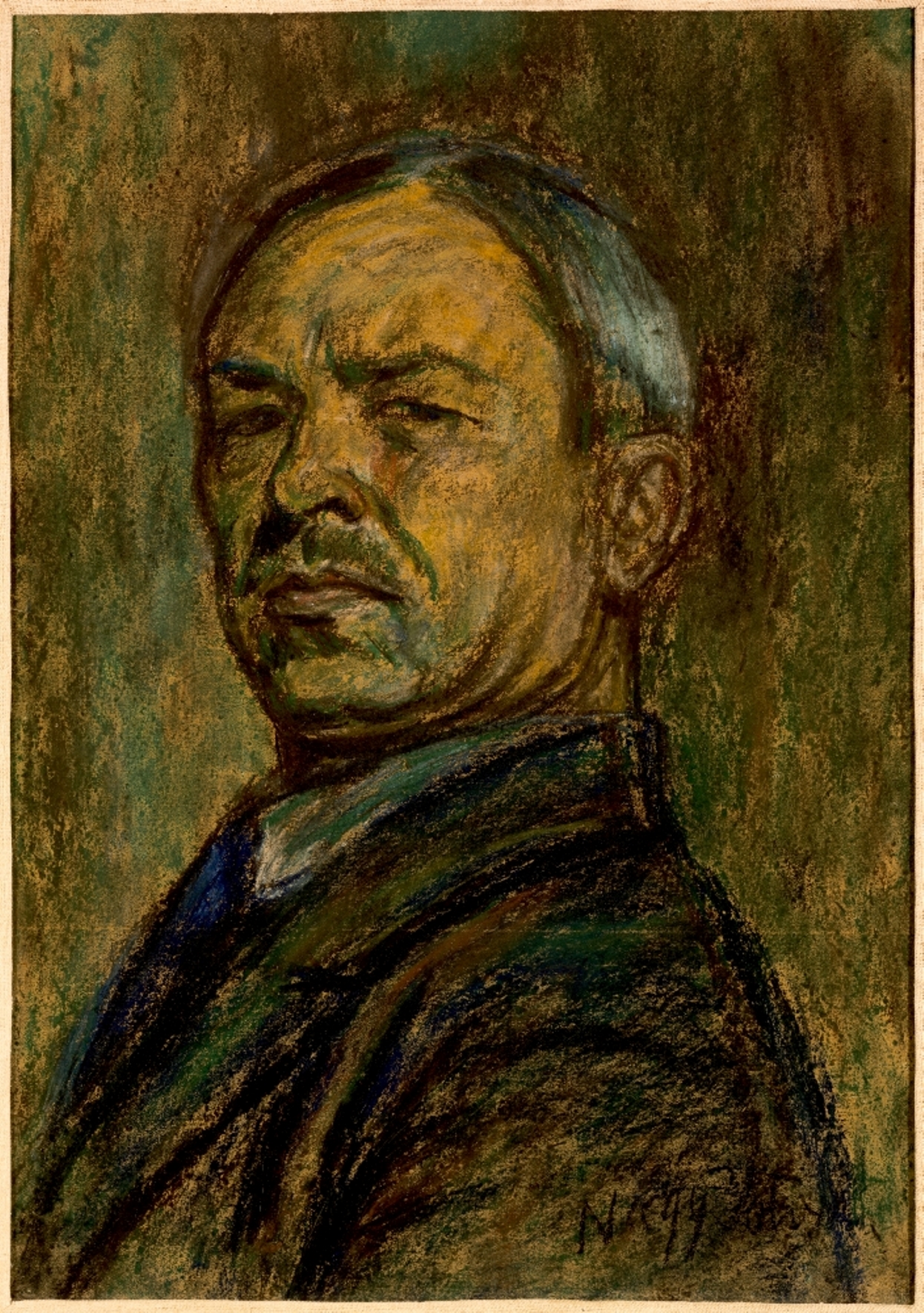 His life
He was born into a poor Szekler peasant family in 1873 in Transylvania, Hungary in the village of Csíkmindszent/Misentea. He had two younger brothers and was only 15 when his father passed away. From then on his mother became the most important pillar of his life. He finished training-school in Kolozsvár/Cluj-Napoca, and started to work as a teacher in the Alföld, in Homokhegy. He first exhibited his own charcoal drawings on the walls of this school.  Then in 1894, at the age of 21 -thanks to the encouragement of Rector Gusztáv Kelety- he moved to Budapest and started his studies at the predecessor of the Hungarian University of Fine Arts. Later, at the second half of the 1890's, he also studied two years in Munich at the Royal Academy, then -after receiving a scholarship from home, from Csík- nine months in Paris at the Julian Academy.  After Paris he returned home to Transylvania and worked at a sawmill. But he didn't stay home for long. In the fall of 1902, he left Hungary again and went to Rome where he studied the Renaissance arts until the following summer. .
After Rome he came back home again and in the next decade he was roaming all over in the Carpathian Basin. He also spent briefly some time in Berlin, Vienna and Fiume, but most of his time he definitely spent in Hungary and most of his pictures -during this life stage of his- were made in Transylvania.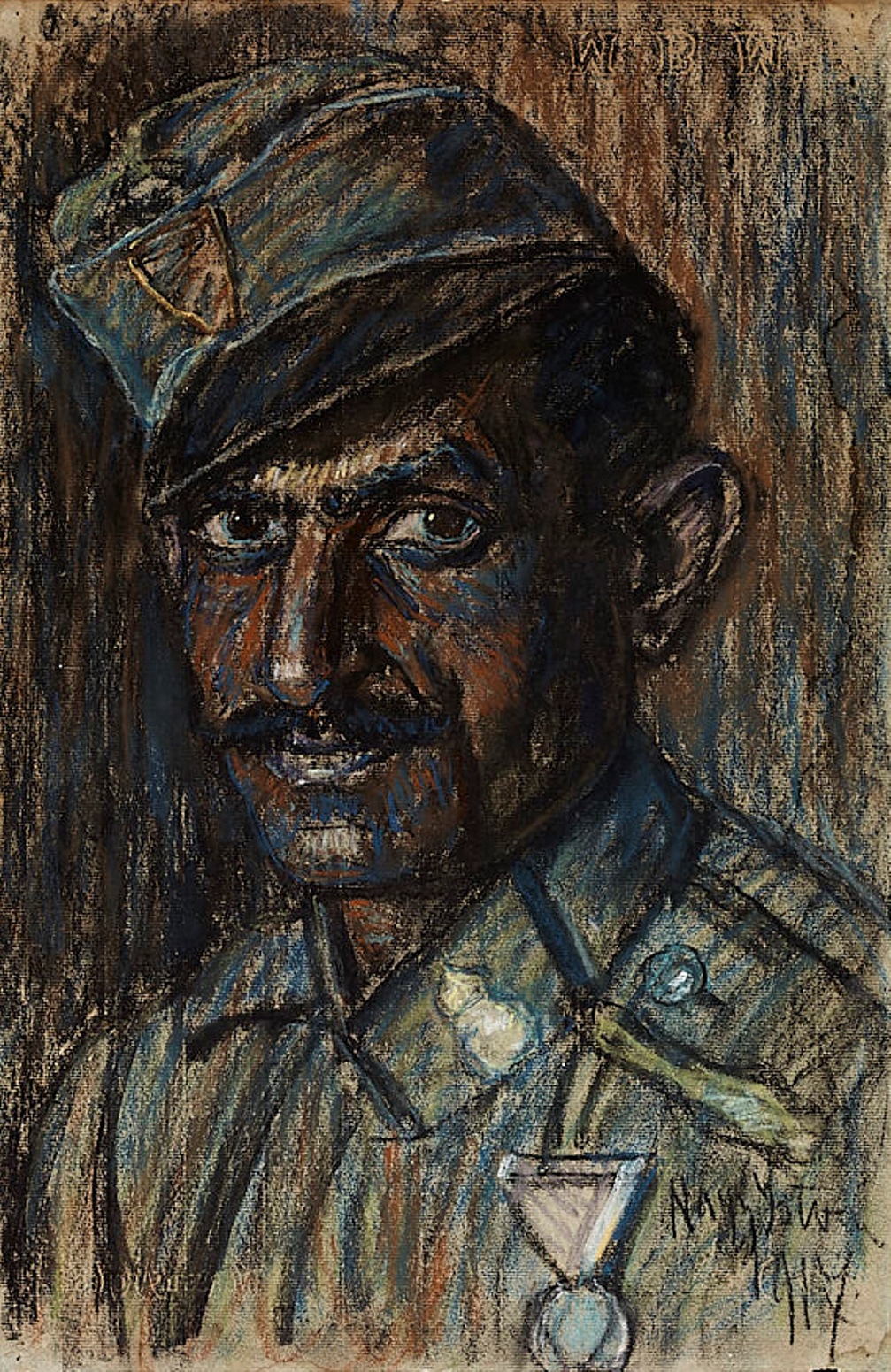 He was already 41, when he had his first solo exhibition in Budapest in April 1914. During WWI he was serving as a regular soldier but he also drew hundreds of soldier portraits in the Galician front and in Transylvania. After the war in 1919, because of a family feud he left his home village and did not return for the following six years. And even after that he made only shorter visits to Csík later on.
"My mother was my only patron. My two brothers, my stepfather, my whole family was resented at me and considered myself as a useless sponger who was only drawing all the time instead of setting our small land in order. My mother stood by me. She fought with the family. She fought instead of me and she fought for me even against the biggest enemies of all:  the roamings abroad, the livelihood, the war and all the problems of my stray life."
– he said in 1923 to Miklós Surányi, who wrote a book about the painter's life.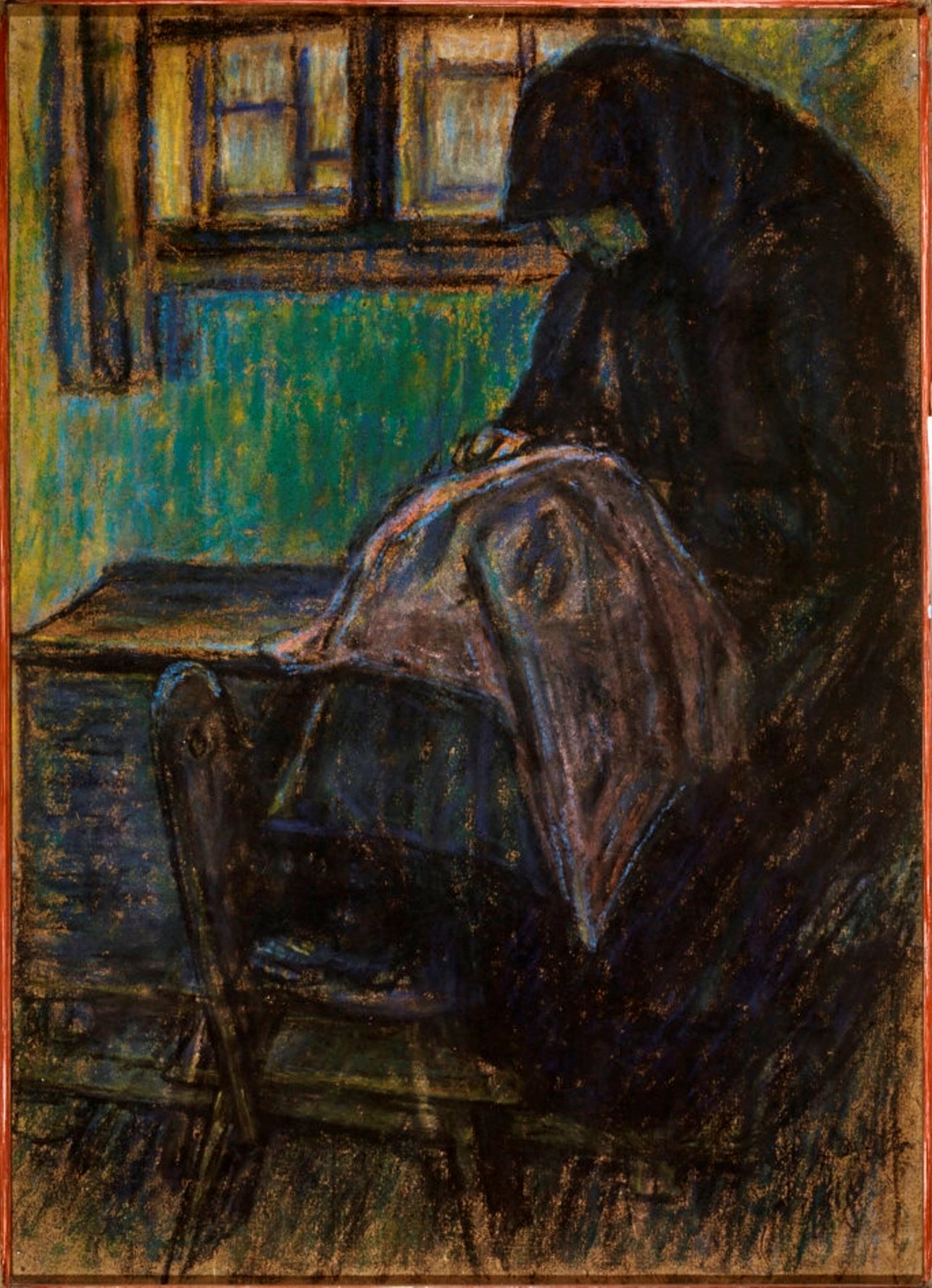 After leaving his home again, first he moved to Kolozsvár, then to Budapest, where he married the widow of one of his friends, Mária Umstadt in 1926. By this time he was already 53 years old and one year later their son – István Nagy Junior – was born as well. Nagy finally started a family, but still didn't have proper living conditions. After the wedding they moved into his mother-in-law's house in Vajdaság/Vojvodina, Yugoslavia and lived there for two years. His wife was selling his paintings for the local intellectuals to be able to cover the financial needs of the small family. Even after they moved away from her mother she kept going back to sell some pictures for the same reason. According to estimations about 300 paintings and drawings of Nagy were sold in Vajdaság and in Belgrade during these years.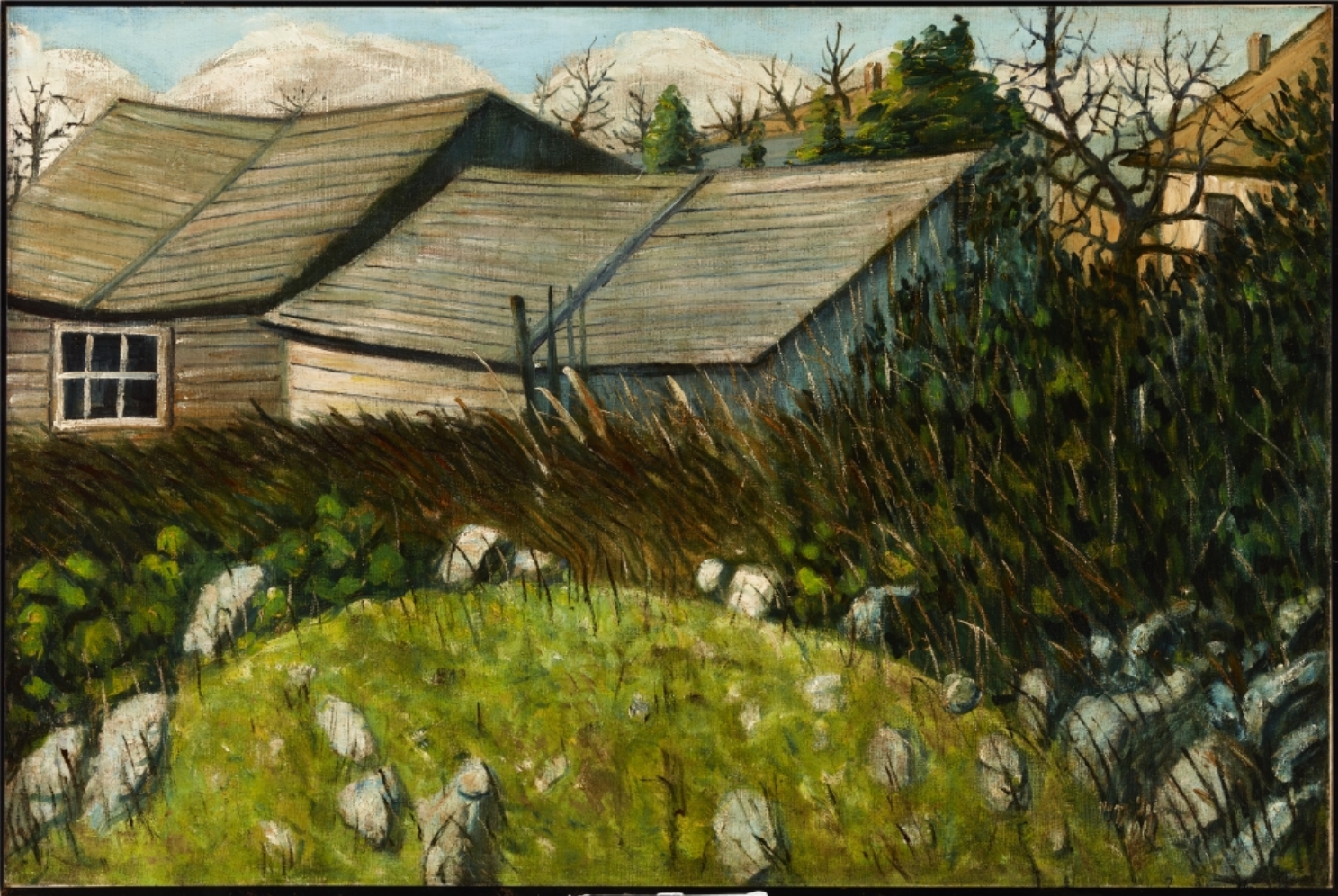 After they finally moved out from Mária's mother's house they lived briefly in Budapest, then after almost 40 years of roaming -in 1933- István Nagy finally settled down in one place. He settled down with his family in the South part of Hungary, in Baja close to the river Danube. But they didn't have their own house here either. They could only stay in a small -one roomed apartment- because somebody made them this favor. The painter's health started to decline and even the moving became hard for him at this time and he often fell into depression too. But despite of all these difficulties he still kept painting. In the last years of his life he painted mostly portraits of close friends, his neighborhood, and also the landscapes of his beloved Transylvania by using his memories. He spent his last nine months in a hospital and died in February 1937 at the age of 65.
István Nagy died eight decades ago, but his unique and enormous oeuvre is left behind, and it is our responsibility now to (re)discover it. This is why I'm so grateful to my father who drew my attention to the exhibition. He said I'd like it and he was right. I liked it a lot. And because of this I'd like to suggest to everybody else who has the chance going to the Kieselbach Gallery in the next couple of days, to do it so. Exhibition is open until 13. September 2019.
But if you cannot make it personally, you can still check out the exhibition virtually here.
Title Image: István Nagy – Szekler village/Székely falu, 1920's (Photo: Kieselbach Gallery)