Issues
Hungarian railways withdraws leaflets that angered Transylvanians
State-owned Hungarian railway company MÁV-START will withdraw its leaflets promoting train trips to Romania with a Kolozsvár/Cluj picture offensive to ethnic Hungarians, the company said.
The image on the offensive leaflet featured an image of Romanian hero Avram Iancu (1824-1872) with the Romanian Orthodox Cathedral in the background. Iancu – a lawyer by training – led a pro-Imperial loyalist Romanian uprising during the 1848-49 Hungarian revolution and war of independence. His troops raided several settlements and killed thousands of Hungarian civilians, including women and children.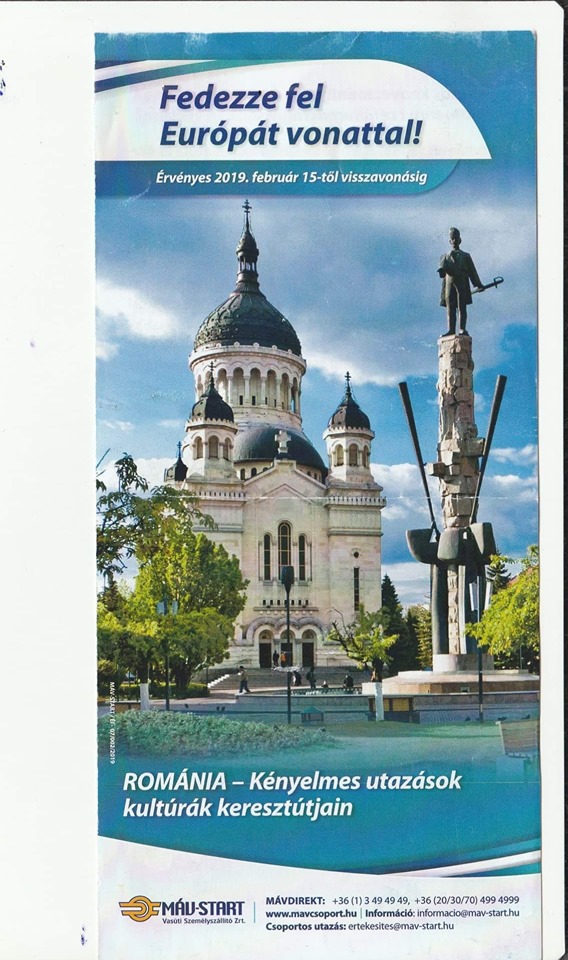 "Imagine someone advertising in Israel trips to Germany with a picture of (Adolf) Hitler", wrote Dániel Posch, who posted the leaflet on Facebook.
To MÁV-START's credit, after Posch sent them his Facebook entry they notified him in writing that they apologize for their mistake and are withdrawing the leaflet and are replacing the offensive image also featured on their website.
Title image: Statue of Avram Iancu in Kolozsvár.