Culture
Hungarian pilgrim house and cultural center inaugurated in Nagyvárad
The former seminary in Nagyvárad/Oradea built in the 18th century has received a new life as a pilgrim house and religious tourism center. The renovation work was funded by the Hungarian Government (via Maszol).
The Roman Catholic Diocese of Nagyvárad/Oradea inaugurated the restored building of the former seminary on Tuesday. The repurposed building – restored with HUF 250 million of funding from the Hungarian government – now serves as an accommodation for pilgrims (with capacity for 45) and a cultural center. It also features a conference room and chapel.
The repurposed space was blessed by the Nagyvárad Roman Catholic Diocese's Bishop, László Böcskei, who said that alongside serving as a pilgrim accommodation, the religious space will house community activities as well.
The diocese's purpose is to fill the building with life and become the host of creative, dynamic community meetings.
The name Hungarian Pilgrim House signals two things: First, it is the legacy of our ancestors, and second, the diocese wants to create an open, welcoming space in a building that stood unused for too long, Bishop László Böcskei said during the inauguration.
Communities are the key to strengthening the resilience of Hungarians living in the Carpathian Basin. This is why the Hungarian government backs such initiatives by Hungarians living abroad, through the building of kindergartens and church renovation programs, and by supporting the establishment of community houses, Hungarian Secretary of State for Ecclesiastical and Ethnic Relations of the Prime Minister's Office, Miklós Soltész said.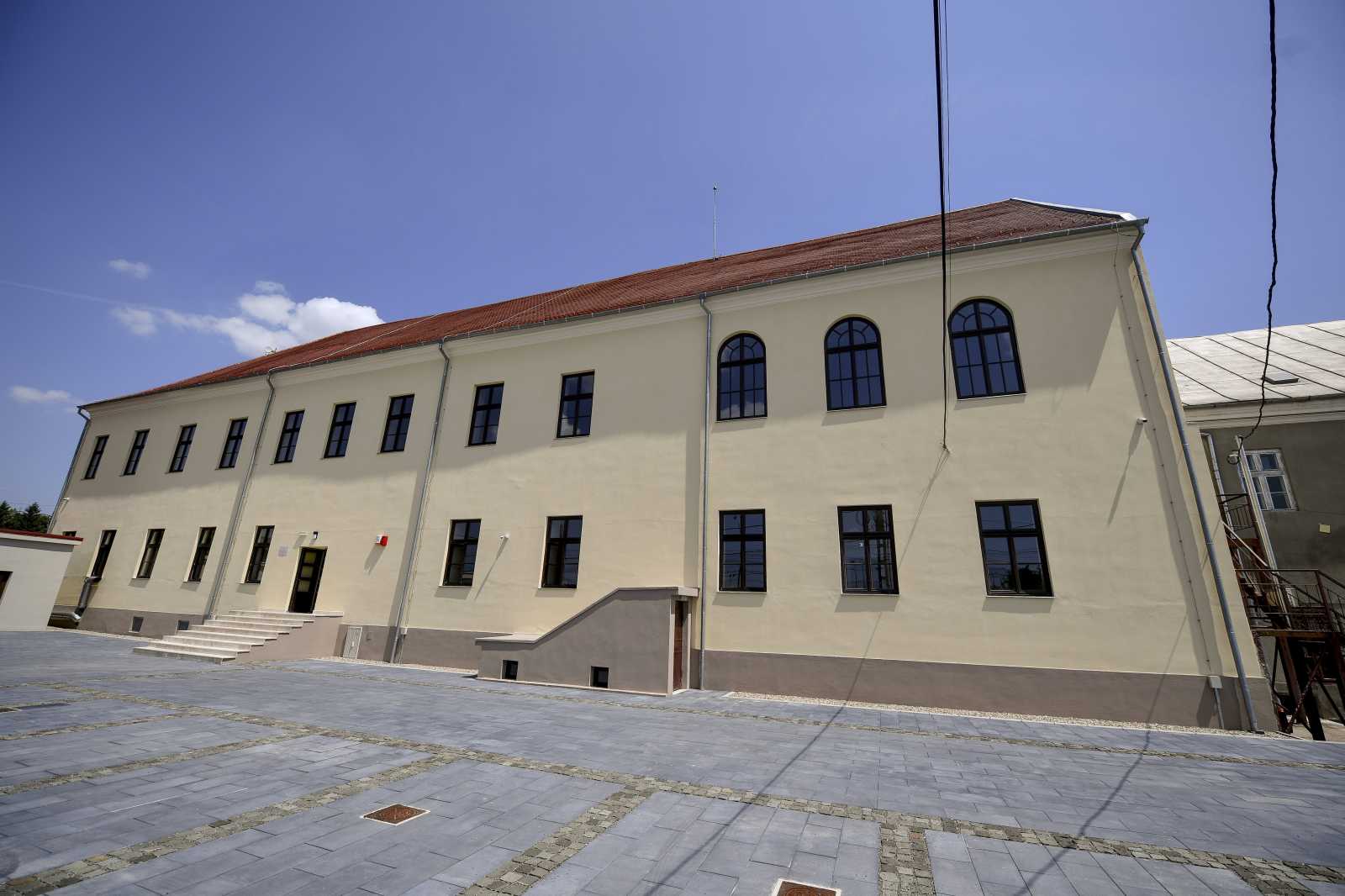 The newly inaugurated center will become a meeting place for Hungarians living in the area, helping them preserve their national identity and Christian faith, and also serve those traveling from Hungary to the city in Partium.
Renovations are ongoing in several Transylvanian locations, such as Nagyvárad and Kolozsvár/Cluj Napoca, because it is important for Hungarian students to find a Hungarian community when they relocate to study there. The Hungarian government is making a terrific effort to help Hungarian communities living abroad.
Almost 400 churches and properties of the Transylvania Reformed Church have been renovated with the support of the Hungarian government, and Hungarian children living in the diaspora can attend a Hungarian kindergarten and nursery school in Temesvár/Timisoara and Lugos/Lugoj, respectively.
Title image: Bishop László Böcskei blesses the pilgrim house and cultural center at the inauguration event. Photo by: Zsolt Czeglédi/MTI