Crime
Hungarian inscriptions on road signs defaced in Szeklerland
Bilingual town signs may look like coloring boards to some brain-dead motorists, but when only one inscription gets spray painted, it's an open provocation that provokes ire among the local ethnicities. It happens too often in Szeklerland that some Romanian nationalists just cannot accept the fact that Hungarians have the legal right to have the Hungarian name listed on the entrance and exit signs of a town that is home to a Hungarian community. The latest provocation occurred in the early hours of January 5, when an unknown suspect sprayed black paint over the Hungarian inscriptions on the signs of four settlements. Thanks to surveillance cameras, the culprit has been caught and now faces criminal charges for his action.
In the early hours of January 5, the exit signs of Székelyudvarhely/Odorheiu Secuiesc, Máréfalva/Satu Mare, Szentlélek/Bisericani and Hármasfalu/Trei Sate were vandalized: The Hungarian language on the signs was spray-painted over in black. Since the attack targeted only the Hungarian inscriptions, this was unequivocally meant to provoke the Hungarian community.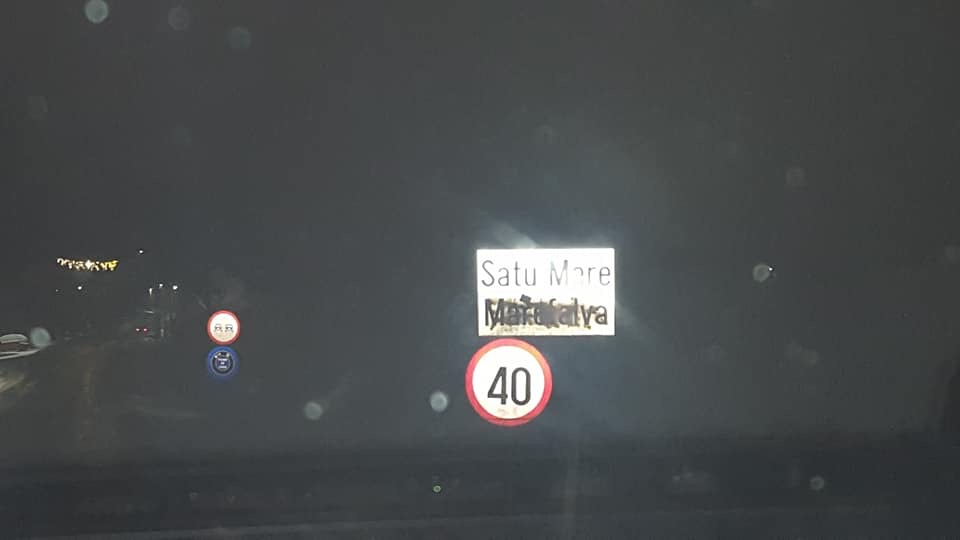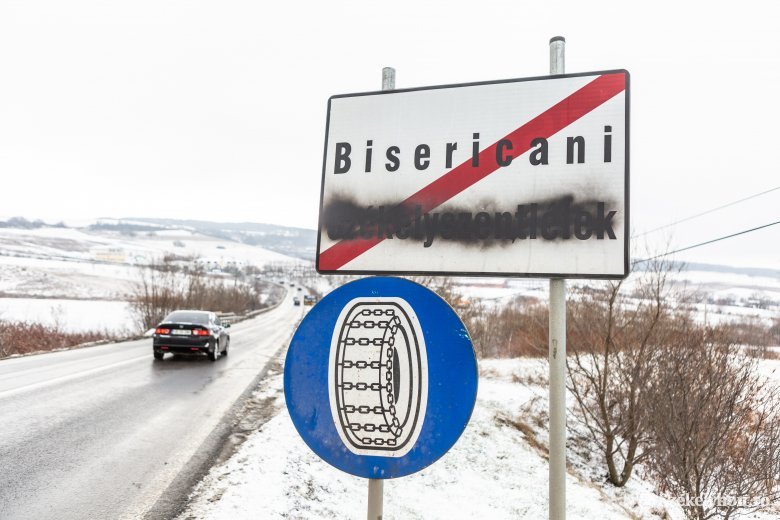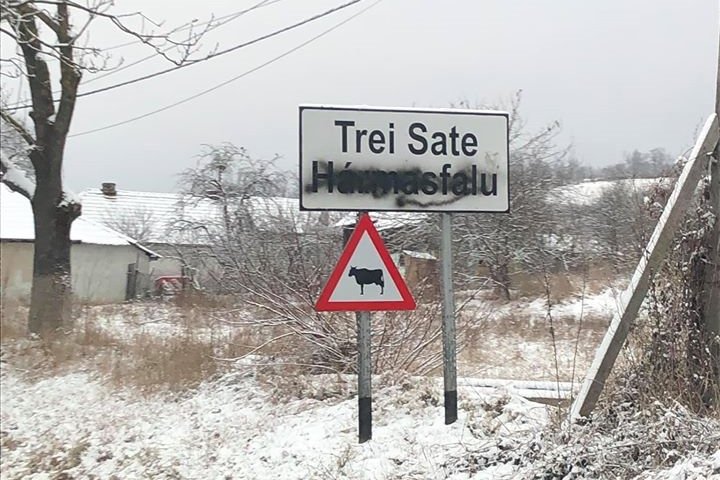 The RMDSZ (Democratic Alliance of Hungarians in Romania) has filed a complaint with the police about the matter, according to Spokeswoman Csilla Hegedüs in a statement on her Facebook page, calling the vandal's action a "provocation of the Hungarian community".
The police in Székelyudvarhely responded to the reports. After watching several hours of footage recorded that night, they identified a car registered in Bákó/Bacău County, which stopped at 23:27 at the city's entrance from the Csíkszereda/Miercurea Ciuc direction. The car's occupants then got out and vandalized the Hungarian inscription on the sign.
According to law, this action is a crime, so the local police shared the footage and the car's license number with the National Police. In less than 24 hours, they found the driver and the car. After the car owner was faced with the charges, he admitted that he was the one who had painted the town signs in Harghita and Maros/Mures Counties. He faces criminal charges and risks two years of prison due for his acts of vandalism.
We will update the article tomorrow when the head of police responds to our request for clarification on the culprit and whether only one party was involved.
Title image: Székelyudvarhely/Odorheiu Secuiesc town exit sign vandalized. Image source: Facebook