History
Her Majesty's Transylvanian great-great grandmother
In the heart of Transylvania, in a predominantly ethnic Hungarian population small town, there is an astonishing relationship to the British Royal Family.
Erdőszentgyörgy (Romanian: Sângeorgiu de Pădure) is a small town in Maros/Mureș County with some 5.000 inhabitants. Its tourist information office is a very fine building, hosting a school until 2009.
The Rhédey Castle, in point of fact is more palace than castle. The construction dates originally from the 17th century. The present Neo-baroque building is an early 19th-century remodeling.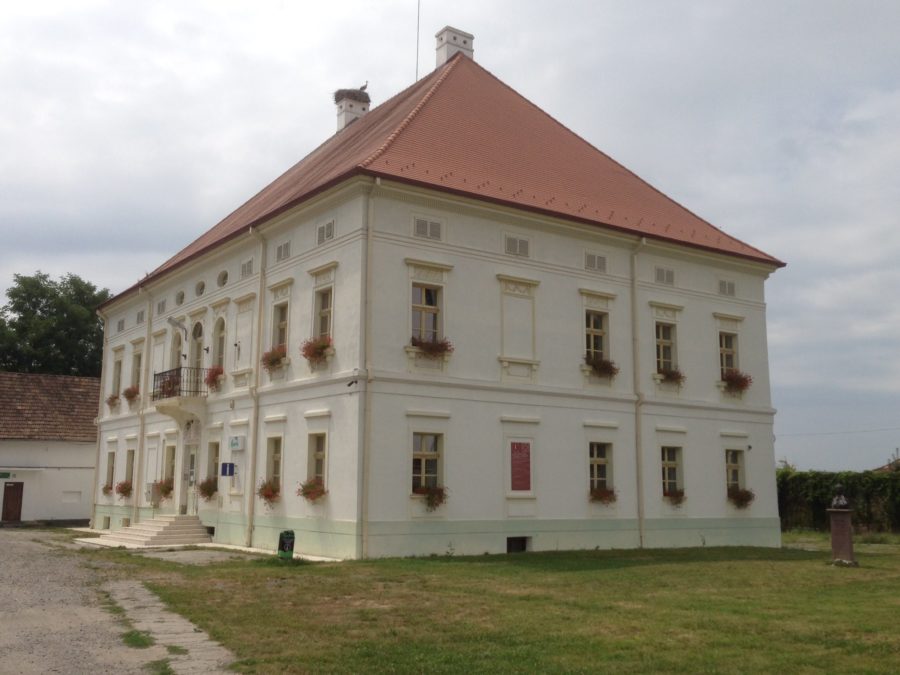 This was the childhood home of Claudine, known in Romanian as Claudia, Rhédey, born here in 1812. The castle remained the Rhédey family's home until 1885.
In 1830 Claudine met Duke Alexander of Württemberg, nephew of King Frederick I of Württemberg. At time – it has been known to happen to others as well – the duke could not speak Hungarian. For that reason, Alexander learnt the Hungarian language and five years later he could marry Claudine.
Due to the German laws relating to the line of succession, she was viewed as being of non-Royal rank and the marriage was declared morganatic. She was denied the title of Duchess. However, she was later created Countess von Hohenstein and her entire family were granted German titles and styled as Dukes and Princesses of Teck.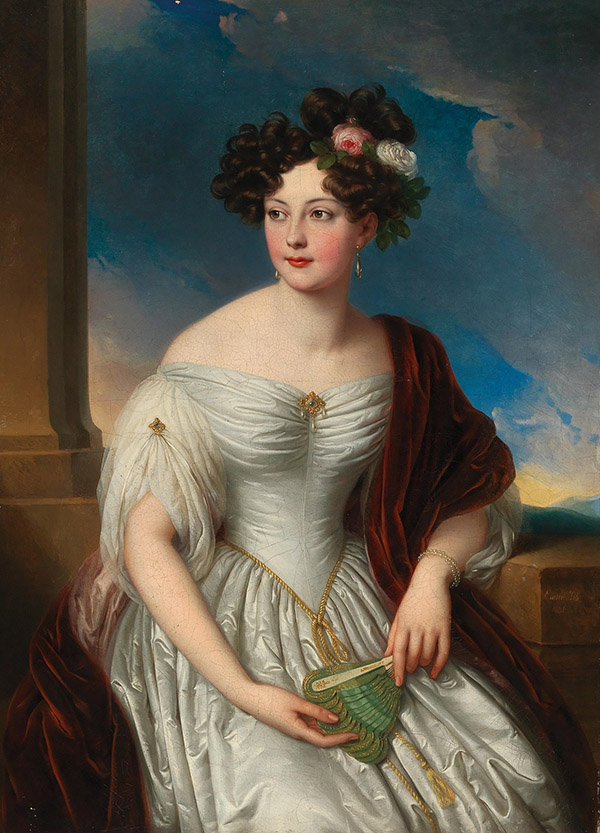 Claudine and Alexander had three children: two daughters, Claudine and Amelie, and one son, Francis.
Francis married Princess Mary Adelaide of Cambridge, a granddaughter of King George III. Their eldest daughter, Mary of Teck, was to marry the future King George V.
Regretfully, Claudine Rhédey was to know none of this. Not much is known about Claudine's later life except that she died in 1841 in either a horse or a carriage accident, while visiting her husband at a military training camp in Austria, at the young age of 29.
Francis became a member of the British Royal Family. He only had one daughter, Mary of Teck who married Prince George, Duke of York in July 1893. When George was crowned as George V in 1910, she became Queen of the United Kingdom. This makes it abundantly clear now that Elisabeth II who is the granddaughter of George V is 6.3 percent Hungarian, since she is the great-great-granddaughter of Claudine Rhédey.
Opposite to the castle there is a Reformed Church. It was first mentioned in 1333 as a Roman Catholic church, but since 1640, probably due to the historical Transylvanian religious tolerance, it served as a Reformed Church.
In 1904, the granddaughter of Claudine Countess Rhédey, Victoria Mary Princess of Wales and placed a memorial plaque in the church.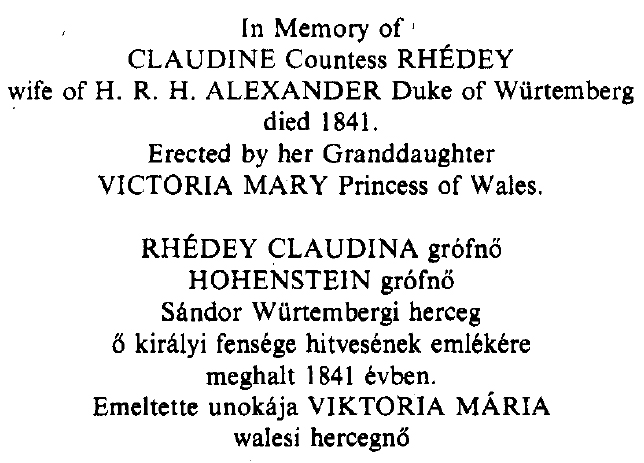 In 1935, Her Majesty Queen Mary bestowed it a sum through which "the church in which some of her ancestors lie buried (be) improved and restored".
Transylvanians in Erdőszentgyörgy and elsewehere still remember fondly their young lady, Claudine Countess Rhédey.