History
From Ballroom to Basement – Part II.
Exactly 70 years ago, on the night of March 2 to 3, 1949 all Transylvanian aristocrats – the majority of them Hungarian – had been deported by the Romanian regular and  secret police – the Securitate, established by the Communist regime just a few weeks earlier. Between the hours of two and three in the morning all the aristocrats in the country were roused from their beds by armed men and loaded onto trucks. 7,804 people were deported from their homes that night while all their properties were nationalized. Jaap Scholten, – a Dutch writer with a Hungarian wife, living in Budapest – collected the untold stories of these people by interviewing the last living survivors and their descendants and published them in his book entitled Comrade Baron.
This is the second part of the interview – for the first part click HERE!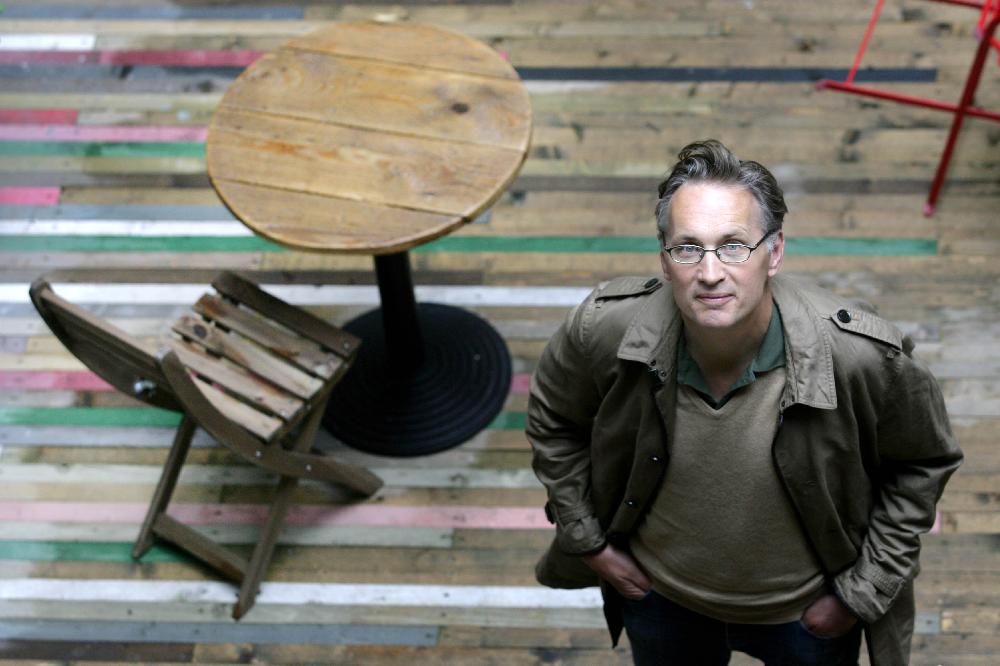 Why did you choose Erzsébet, a 92 year old countess to be the main character of the book?
I once got in contact with three ladies. Two of them were already over 100 years old at the time, and Erzsébet was the "young" one. She was "only" 92 when we first met in her panel building apartment in Hungary. She was quite reluctant at first, but by the end of our first meeting we found out that my wife's family is related to her family, and from that point on I was her cousin, her "Lieber Neffer" and she opened up eventually. I visited her 20 or 25 times to interview her and we always spoke German, but I also gave her my previous books in Dutch. And despite being 92 years old, she learned Dutch so she could read them… Her favorite was my first novel, Tachtig (Eighty). She especially liked my love for a bird which I found wounded in the forest, something that probably reminded her of her father (who loved animals) and of her happy days. She was full of amazing stories – like the one about the pet bear, Nicolai – and she also had a fascinating way of recounting them. This is the reason why I chose her to be the main character and I consider myself lucky that she was so generous as to share her life story with me.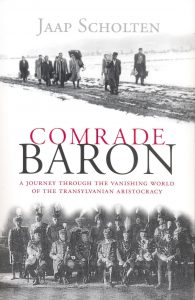 Was Erzsébet her real name?
No. The oldest generation was the most afraid to speak with me, because they were still afraid of the secret service, afraid that the properties they got back under the restitution process could be expropriated again, should they talk to me about the past. That's why some of them – including Erzsébet – have pseudonyms. But Erzsébet went even further: she also insisted that the book cannot be published in Hungarian as long as she is alive, so the Hungarian translation only came out after she died in 2013. Following her death I met her son, who told me that his mother normally didn't trust anybody. There were only two or three people in her entire life she really trusted, and I was one of them.
She even asked you to help her in the restoration of their centuries-old castle, recently returned by the Romanian state. Has it happened yet?
Unfortunately not, and it is a really sad story. Every time I go back there, it is deteriorating further and I just don't understand why the Romanian government cannot cooperate with Hungary to restore these mansions and castles. The Transylvanian cultural heritage is so vast and it deserves to be restored – I think abandoning it is a crime. A good number of Romanian architects and art historians who would like take part in this and it would also benefit tourism in the region. This would be good for both Hungarians and Romanians.
How was the book received?
I chose a subject which really captured my imagination but I was sure that I would be the only one. I thought nobody would be interested in such a book, but I was wrong. After it was published in 2010 it became a bestseller in the Netherlands and has since been translated into English, French, Hungarian and Romanian.
Video: Mr. Scholten recounts the touching story of the pet bear, Nicolai who lived with Erzsébet's family for ten years.
If readers like Comrade Baron so much, can we perhaps expect a sequel?
I'm thinking about it, yes. I have many more stories from Erzsébet than the ones included in the book The reason is that at a certain point I had to publish it, but I still kept visiting her even afterwards and she kept telling her stories. So one day I would like to publish these as well. In this future book I also would like to trace the life of the youngest generation. I would like to show their struggle to restore and maintain ruins of castles and manor houses out of loyalty to their ancestors: to repair a broken chain.
For more information about the book go to: www.comradebaron.com
Title image: Deportation (Cover photo of the book Comrade Baron)