Culture
Explore Transylvania as a giant
An old dream of the team at Szekler Legendarium came true last weekend: They opened the Mini Transylvania Park, an outdoor exhibit of 40 miniature buildings presenting the architectural heritage of Transylvania. The park in Szejkefürdő (Băile Seiche), near Székelyudvarhely (Odorheiu Secuiesc), is similar to the Mini Europa Park in Brussels. Szabolcs Fazakas, co-founder of Szekler Legendarium, thinks that thanks to this park increasing the appeal of the area, Szejkefürdő may become a popular tourist destination.
Walking around the Mini Transylvania Park, visitors can admire the historical buildings of different regions of Transylvania. It shows the most outstanding pieces of heritage: monuments, castles, fortresses, monasteries, churches, cities and traditional Szekler Houses. The miniature buildings were made by Domokos Vajda, a man from Székelykeresztúr/Cristuru Secuiesc currently living in Budapest who also created the models for Mini Hungary Park in Szarvas, and artist Hajnal Auróra Németh, with professional guidance from historical graphic artist János Gyöngyössy. Next to each building, information is displayed in three languages, and all walkways are wheelchair-accessible.
The Mini Transylvania Park opened its gates on August 1 with 40 miniature buildings, but the exhibition is by no means complete: The number of monuments will reach 64 by the end of September and 100 soon after that. The team of Szekler Legendarium is also planning the opening of the Balázs Orbán Visitors Center in a couple of weeks, which will present the life and work of the great writer, ethnographic collector, photographer and builder of Szejkefürdő. As Szabolcs Fazakas told liget.ro, the Balázs Orbán exhibition will present the life, family and political activity of the writer as well as his travels to the East. Visitors will also see a hologram of Balázs Orbán, a miniature of the old Szejkefürdő, and an authentic photo laboratory from the 1800s.
The park will be connected to the Mineral Water Museum, while above it, there will be terraces where visitors can relax. "It is important to us that the park becomes a source of income for Legendarium, and proof to our backers that we did not waste money but created and developed something. We hope that we can set a good example for the younger generation. We also bought two buffalos, so tourists may try carriage rides, and we will offer several activities for children," the co-founder of Szekler Legendarium told liget.ro. He also added that they are planning a mini railway next to the park and will offer season tickets for those who wish to visit the park multiple times. In addition to the miniature buildings, the park will show the diverse culture of Transylvania with different programs.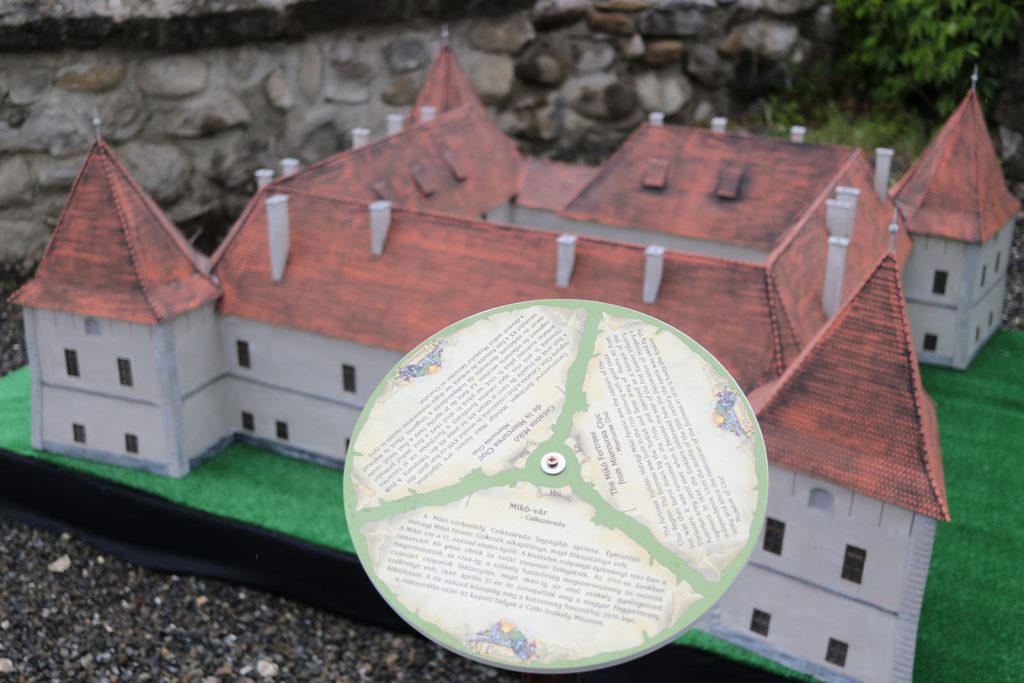 "I grew up here; I rode my bike, did sports, learned how to swim. I have had a great connection with this area since I was a child. But I saw, in the last 30 years, that everything is sinking," Szabolcs Fazakas said explaining why he and the team at Szekler Legendarium dreamed of building this park. "This is an 8-year-old dream. We came up with this idea eight years ago, after seeing the Mini Europe Park in Brussels and the Mini Hungary Park in Szarvas," Fazakas Szabolcs added.
"This park was created for several purposes. We didn't buid it because I had nothing else to do, but because I've simply had enough of the useless conversations and reasoning that has been going on for years now regarding what to do about tourism. There are great initiatives, but most of us are not planning to attract crowds. It would be important for Szeklerland, to build four to five more similar projects. Something outstanding, a sensation, which is ours. Here we present something that many did not think might be interesting for the public. Szeklerland has poor marketing, and we do not present our culture properly. The Szekler legend is just as valuable as the Spanish or the Scottish ones. And so is the architectural heritage of Transylvania," Fazakas Szabolcs told liget.ro.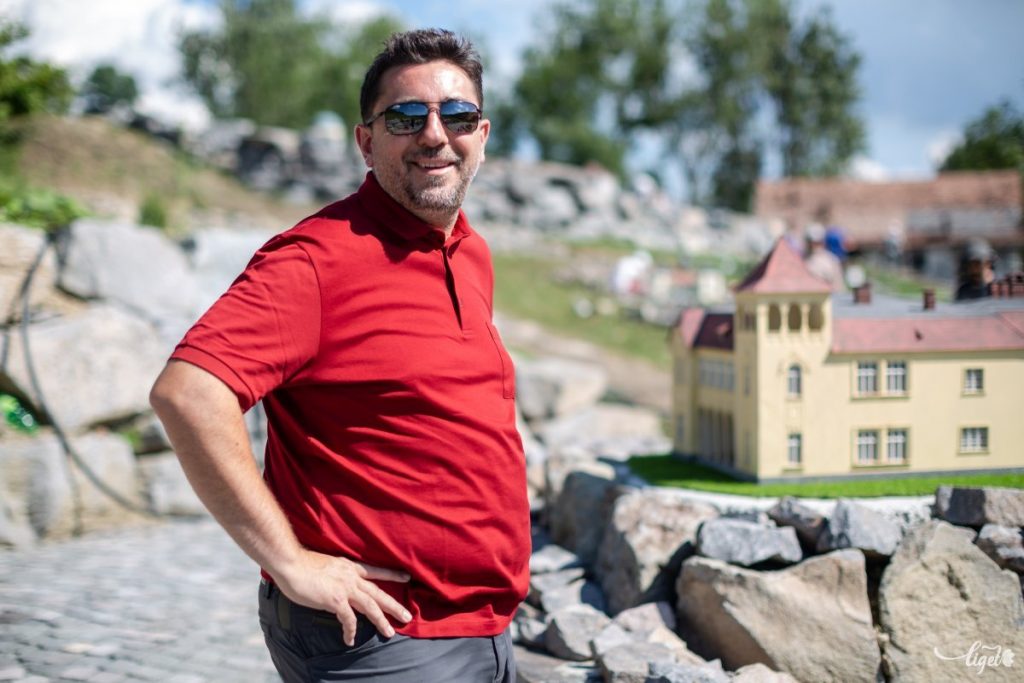 "Our goal is to boost tourism so that people can see that we can create something here that will attract tourists from Bucharest or even Japan. Not only guesthouses should be built in the region, but we must offer services too. There will also be various services in the park: you can eat and drink there and maybe get married in front of a mini-church," Szabolcs said.
For further information visit minitransilvania.ro.
Title image: Székelytámadt fortress in Székelyudvarhely. In the park, 40 miniature buildings show the architectural heritage of Transylvania. Photo: minitransilvania.ro