History
Exhibition of "civilian" WWI photographs from Úz Valley
The everyday life of WWI soldiers – especially their "civilian" moments – came to life via pictures exhibited in October for a limited time of just six days at the Csíkszereda/Miercurea Ciuc County Hall Gallery. The photographs featured in the exhibition had been painstakingly tracked down and bought up by photo historian Dr. Attila Molnár over many years.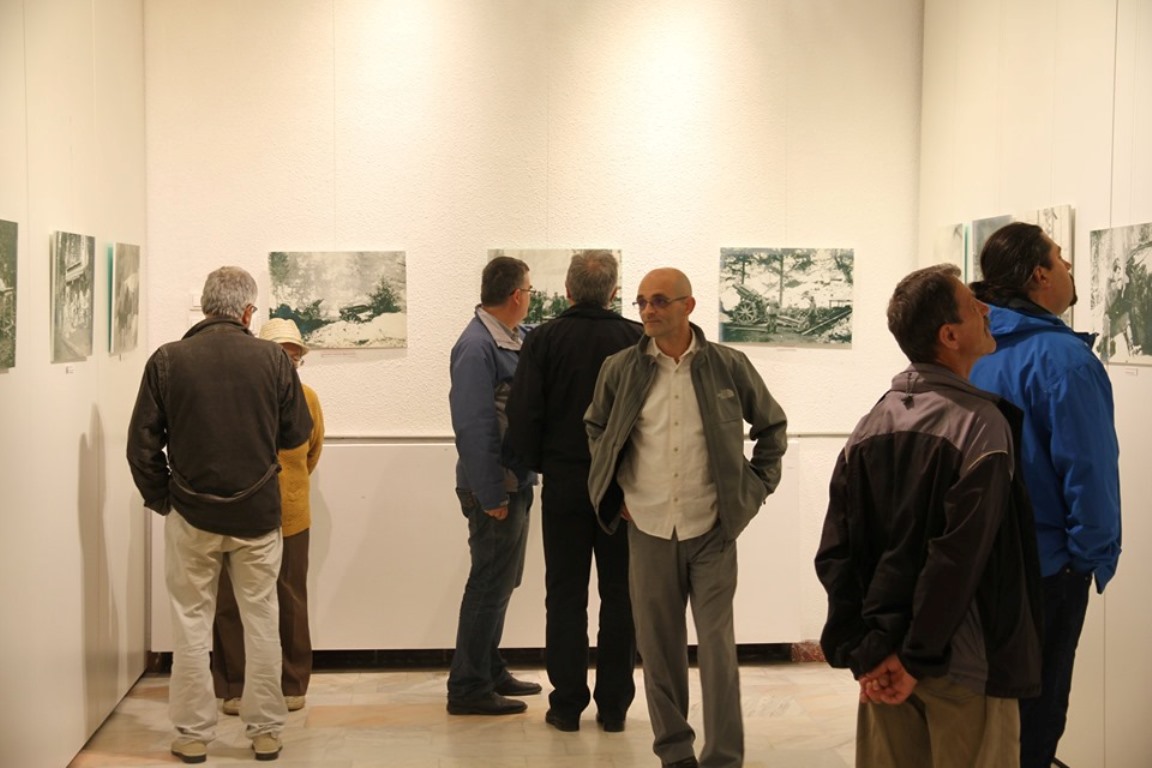 From the unknown photographers' photos, soldiers stare back at us while washing their clothes, cooking, or simply posing for the camera. There are also pictures shot from above that help us imagine what the structure of military camps looked like.
The organizer of the exhibition has been collecting old photographs for almost two decades, and his goal is the foundation of a Transylvanian Photography Museum in the future, where these could be permanently exhibited. Mr. Molnár is also the president of the Transylvanian Photography Museum Association, which he founded for the same reason back in 2007. Association members (including his own father) search for and buy up old photographs both in antique markets and on the internet, mostly from their own money.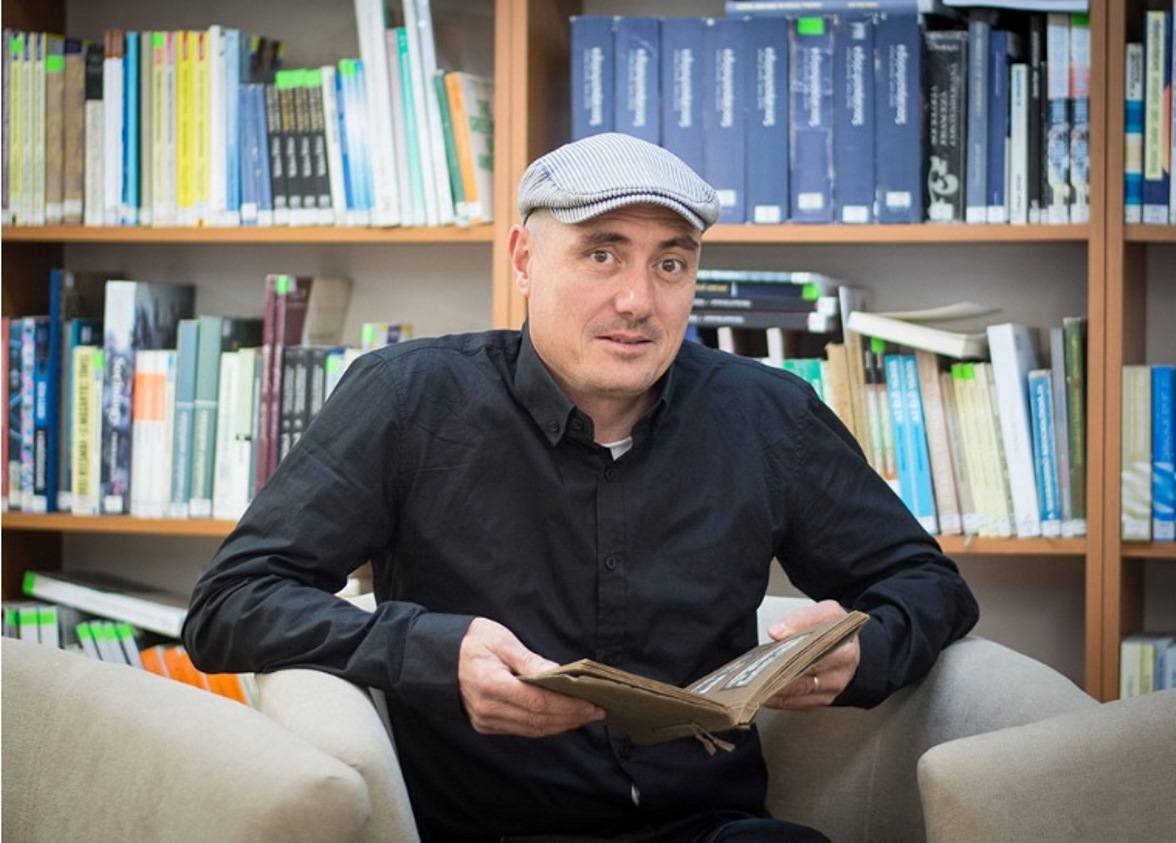 At the opening ceremony, Attila Molnár had a story about almost every photograph, stories that could bring us closer our own grandfathers' and great-grandfathers' everyday lives in the Úz Valley during WWI. Those who had never visited the valley before were also inspired by the photographs to go out and see in person the famous world war battle locations, such as Csobános/Ciobăniş and Kászonok, or the Hungarian military graveyard of Úz Valley, which, after 100 years, was unfortunately just in the news as a result of some scandalous events.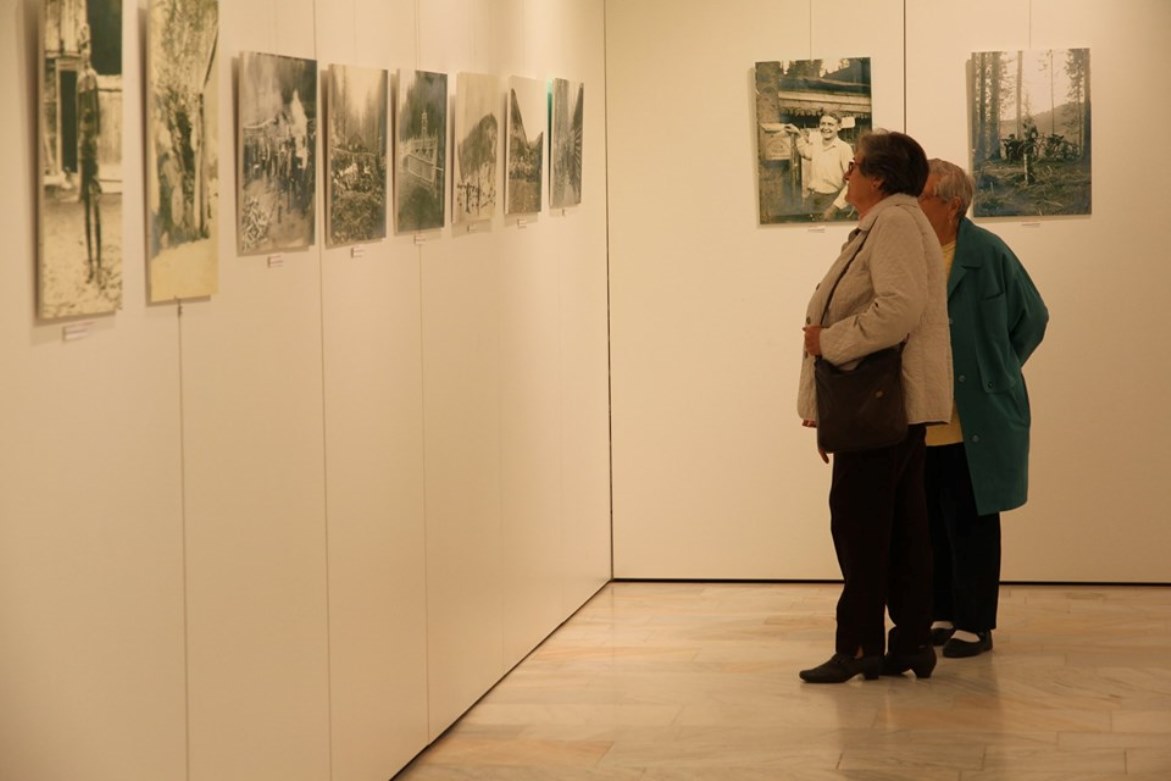 All 39 exhibited photographs were shot during the First World War, and because most of the soldiers back then were sent to the Úz Valley from farther parts of Hungary, the discovery and purchase of the photos took a lot of time and work. And "Why were no photographs from WWII exhibited?" –you might ask. The answer is simple: In WWII, the front passed through the valley very fast.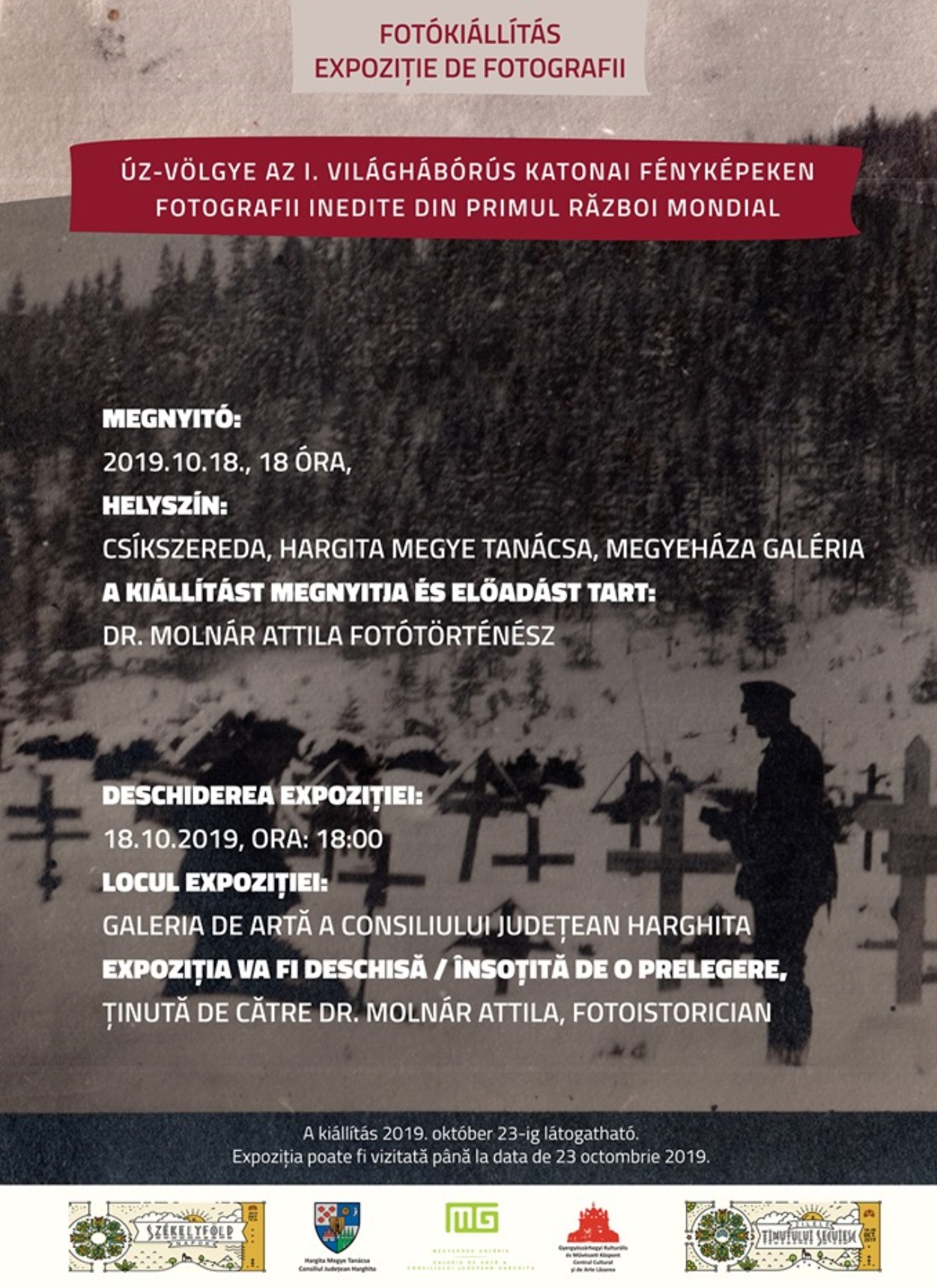 Title image: Visitors looking the photographs in the exhibition. (Photo: Csíkszereda County Hall Gallery's Facebook.)