Sport
Europe League: CFR draws with Sevilla
On Thursday night, CFR Cluj (CFR 1907 Kolozsvár in Hungarian) continued its Europa League appearance in the knockout phase for the second time in the club's history; their first was in 2013. The Transylvanians first took the lead with a VAR-decided penalty against Sevilla in Kolozsvár/Cluj-Napoca. But in the last ten minutes the Andalusians finally could equalize and so they can wait the rematch, on their home turf in Spain on February 27, from a better position.
At a press conference prior to the game, CFR head coach Dan Petrescu said that the Spanish team is the favorite of the match and that for them a goalless draw would already be a big success.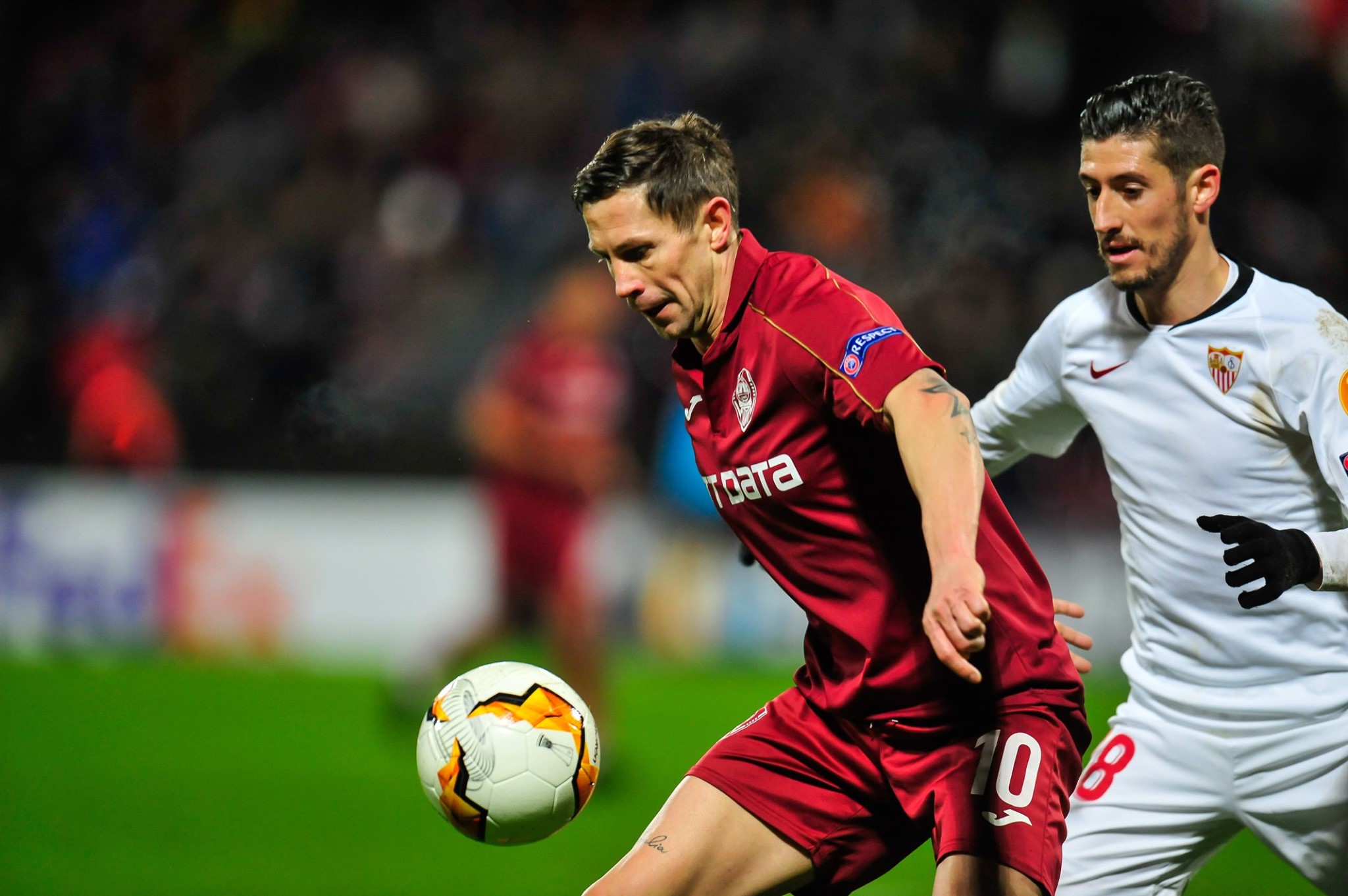 The first half of the game was not the most exciting. Sevilla's players had the most of the ball possession (63%), but they couldn't find a way through the home team's defense to open up the scoring. Still, they were the team that came closest to scoring when in the 33rd minute following Suso's pass, De Jong's shot nearly ended up in the net, whistling over the top of the crossbar.
After the goalless first half, the Transylvanian team had a better start after the break. They received a well-deserved penalty after the VAR was consulted on a handball offense by Koundé on a cross. With the addition of the VAR in the knockout stages of the Europa League, the referee stopped the game and reviewed the action before awarding the penalty. Then Deac made no mistake and scored, making the home fans go wild. (1-0)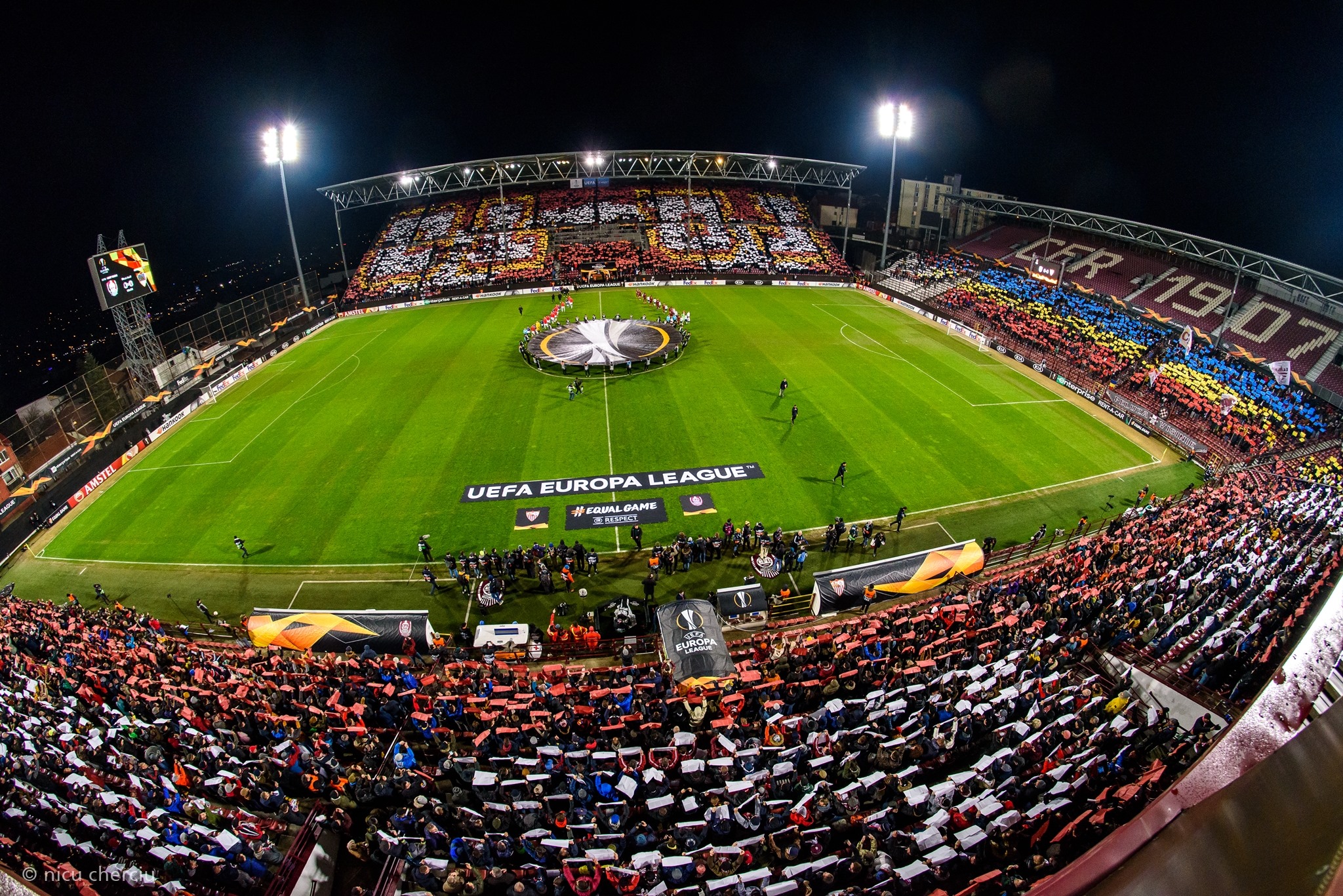 While the Spanish team couldn't respond quickly enough, the Romanian champions, with their well-organized defense, seemed like they were going to be able to keep the lead and win the match. But then the equalizer goal arrived in the last ten minutes. After a Sevilla corner was cleared in the 82nd minute, the ball fell to Rony Lopes whose blocked shot found its way to De Jong. He and En-Nesyri then found themselves in a 2-on-1 situation with the CFR goalkeeper. De Jong passed the ball to En-Nesyri, who then scored Sevilla's equalizer.
CFR performed well against a top-league opponent, but the Transylvanian team will be still in quite a difficult situation at the rematch next Thursday in Spain.
Title image: CFR played a 1:1 game against Sevilla in the knockout phase of the Europa League on February 20, 2020. (Photo: CFR Cluj Facebook)