Arts, Food & Free Time
Csíkszereda school inaugurates statue of poet József Attila as a child
A school in Csíkszereda/Miercurea Ciuc has found a unique way to remove the dark clouds hovering over the start of the school year: they have inaugurated a statue of one of the greatest Hungarian poets, Attila József, portrayed as he was as a child and sitting on the stairs of the institution that carries his name (via Székelyhon).
On September 14, the pupils and teachers at Attila József Primary School in Csíkszereda celebrated three anniversaries: what would be the 115th birthday of the Hungarian poet Attila József; the 95 years since the publication of his poem "Kertész leszek" ("I'll be a gardener"), which is considered the school's anthem; and the 30th anniversary of the institution's founding.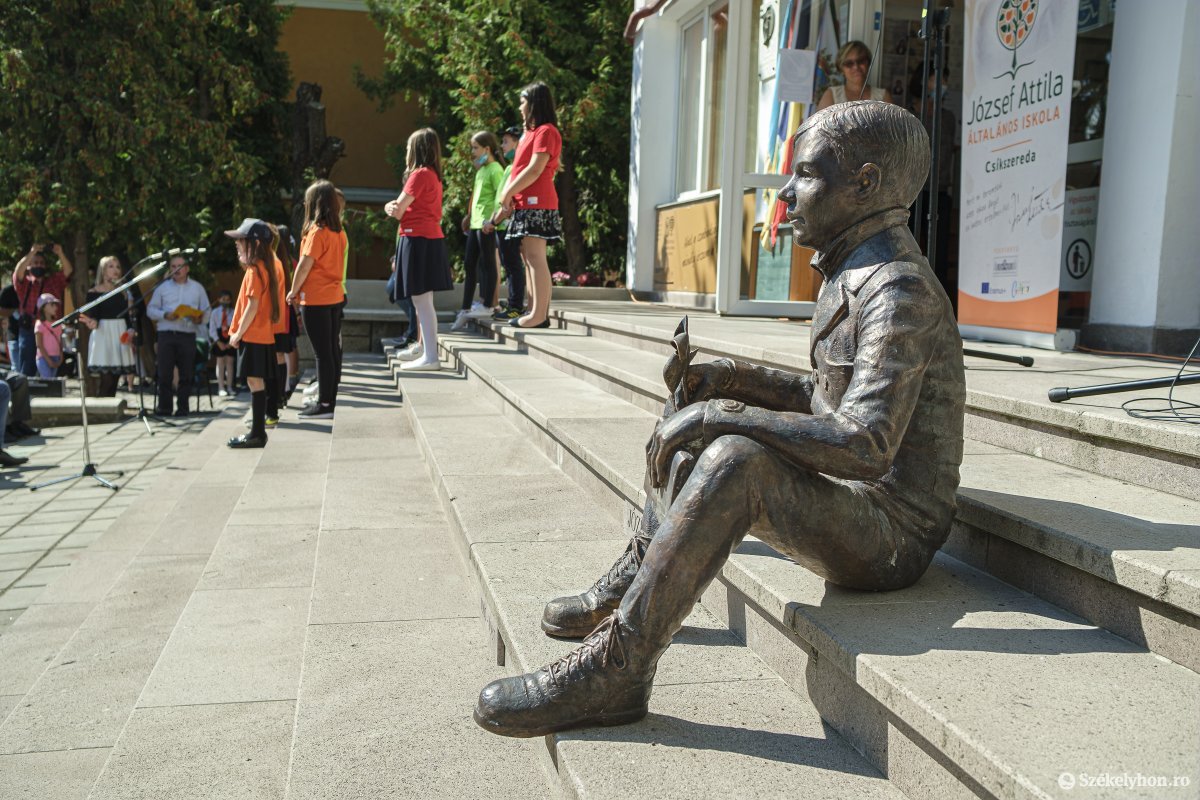 We have been going through tough times since March: Elements of the family and social cohesion are falling apart, and the last bastion that gently serves community cohesion along traditional values – the education system – is at risk, Csíkszereda Mayor Kálmán Róbert Ráduly said during the inauguration event.
"We renovate and equip schools in vain if they lack life, and our children remain at home. In this case, this is nothing more than a huge, empty building that lacks the most important thing: a community," he added.
The statue was designed by Székelyudvarhely/Odorheiu Secuiesc-born sculptor Imre Berze, and the casting was done by Csaba Sánta from Szováta/Sovata. The art project was funded by the Hungarian Government, the State Secretariat for National Policy, Bethlen Gábor Alapkezelő Zrt, and the Csíkszereda local authority.
Title image: Priests give their blessing to the start of the school year and the statue of the young poet, Attila József. Image credit: Nándor Veres/Székelyhon