Issues
Csíkszereda mayor and vice-mayor cleared of corruption charges
The Maros/Mureș County Court has acquitted Csíkszereda/Miercurea Ciuc mayor Kálmán Róbert Ráduly and vice-mayor Domokos Szőke of criminal charges brought against them in a first instance ruling.
The two city officials have been fighting in court against the National Anticorruption Directorate's (Direcția Națională Anticorupție in Romanian abbreviated as DNA) allegations since June 2015. During the trial a large number of witnesses have been heard, all of whom confirmed that neither Ráduly nor Szőke are guilty of the charges pressed by the DNA.
The court declared them innocent this Tuesday. Speaking with Székelyhon, Ráduly's attorney, Milu Timoce, said the DNA has the right to appeal the ruling, but he's doubtful the directorate will use this right, considering the circumstances of the hearings during the First Instance Court.
"I don't believe the DNA has any arguments unless they want to continue as they have so far, based on assumptions and not facts," Timoce said.
The DNA pressed charges against Ráduly in 2015 on three counts of malfeasance of office and conflict of interests, and against Szőke on four counts of malfeasance of office and incitement to forge documents.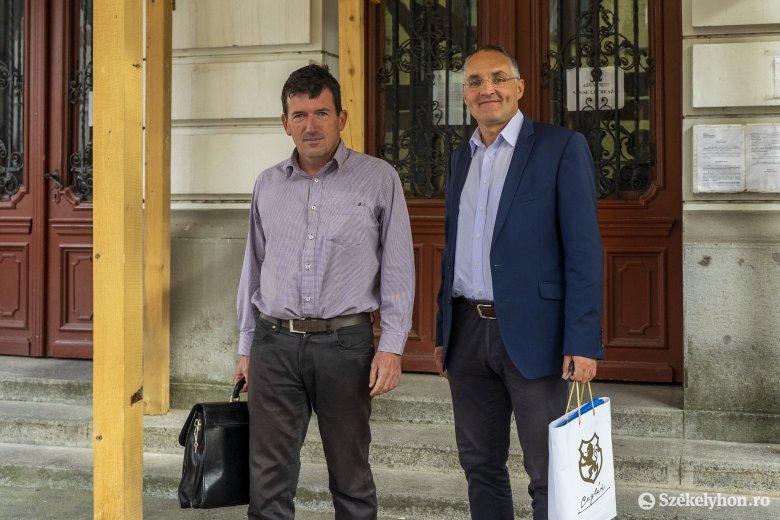 The DNA alleged – among other things – that the mayor and vice-mayor had damaged the Orthodox Church of Harghita and Covasna counties when they released the construction authorization of the Sapientia University without considering the Orthodox church's monument status.
Based on witness hearings and evidence produced by the DNA and the defendants, the judge has found that both Ráduly and Szőke are not guilty of the charges. The DNA has ten days to appeal the ruling.