Coronavirus
Coronavirus: number of active cases drops
The number of active coronavirus cases in the country has decreased for the first time since the beginning of the COVID-19 pandemic: From Thursday to Friday, a record 339 infected people were declared cured. President Klaus Iohannis and Prime Minister Ludovic Orban announced that several restrictions will be relaxed after May 15 and that parks, schools and hotels may open. But Iohannis also stressed that the pandemic is not over yet and the number of cases is still rising. While people are excited about the relaxation of safety measures, Kolozsvár (Cluj-Napoca) and Marosvásárhely (Târgu Mureș) are transforming sports arenas into hospitals to prepare for more COVID cases.
Aside from the curfew being lifted after May 15, other restrictions may be relaxed as well, PM Ludovic Orban announced on Friday after a meeting with experts of the scientific committee set up to fight the pandemic. The Prime Minister presented several scenarios but stressed that no decision had been made yet about the easing of the safety measures. He said that parks may open first and hotels could open to accommodate guests.
Ludovic Orban mentioned that the idea of a mandatory body-temperature measurement at workplaces and schools also came up. Companies and institutions would be equipped with thermal scanners and electronic thermometers so that the body temperature of workers and students could be taken daily. If someone's body temperature exceeds 37 degrees, access to work or school will not be allowed. The person will then be sent for a medical evaluation and, if necessary, will be tested for coronavirus.
According to the Prime Minister, there will be no restrictions for hotels, except that they can only accommodate one person or family member in one room, and they must disinfect often. They are still assessing the possibility of re-opening restaurants, bars and cafes. But according to PM Orban, this move is expected only later because people in restaurants cannot wear a mask, so there is a higher risk of infection. After May 15, it may "slowly" become possible to organize certain cultural events and open cultural institutions. He mentioned that sport fishing is also expected to be allowed.
Orban further said that protective masks will be mandatory in schools after May 15, and the government will purchase the equipment for those who can't afford it.
Finance Minister Virgil Popescu announced on Thursday that the price of protective masks manufactured for the population will be approximately RON 2, without VAT (EUR 0.5). According to the minister, two Romanian companies are producing one million masks daily, so this price will be guaranteed. He also mentioned that there are many masks on the market, produced in both Romania and foreign countries.
Iohannis: We must continue to strictly adhere  to the restrictive measures
While Prime Minister Ludovic Orban is presenting the possible scenarios in which current restrictions could be eased, President Klaus Iohannis is stressing that the pandemic in Romania is still on the rise. The President spoke on Thursday, after the number of coronavirus cases had passed 10,000 people.
"Unfortunately, today we have passed 10,000 people infected with COVID-19, and we have had a significant increase in cases confirmed in the last 24 hours, almost 400 new cases. These data show that the epidemic is still on an upward trend in Romania, and we must continue to strictly observe, I should say almost religiously, the hygiene and social distancing orders. We cannot afford to weaken our resolve at all because we are not yet at the stage where we can speak of flattening the infection curve in our country," Iohannis said at a news briefing at the Cotroceni Presidential Palace.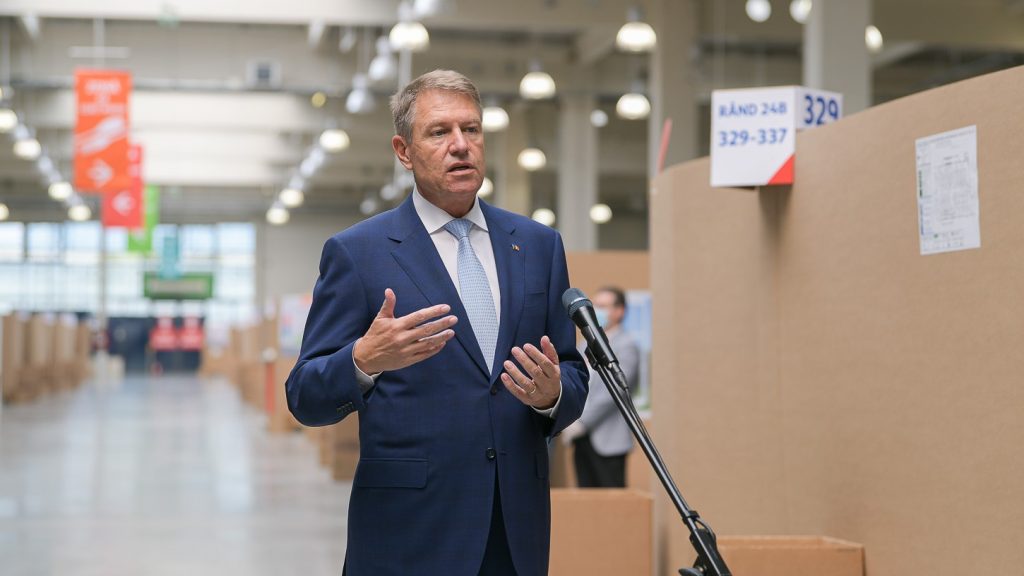 He pointed out that most countries are still at an early stage of the epidemic, and there is a worrying resurgence of cases in countries that were affected earlier than Romania.
Iohannis also said that he supports the establishment of a European fund to support the economic recovery of all member states. Iohannis spoke with members of the European Council via video conference on Thursday.
Arenas turning into hospitals
At an extraordinary council meeting on Friday, the Mureş County Council decided to support the transformation of the sports hall of the Medical University of Marosvásárhely into a hospital for coronavirus patients. For this purpose, the council has allocated more than 1 million RON (EUR 206,000) to the County Emergency Clinical Hospital of Marosvásárhely, which belongs to the Ministry of Health.
Precaution is the reason why the council supports the construction of the hospital, County Council President Ferenc Péter explained. According to him, the hospital where coronavirus cases are currently being treated has plenty of beds left, but they find it important to prepare an alternative space in case the number of patients increases and the hospital no longer has the capacity to receive more coronavirus-infected people.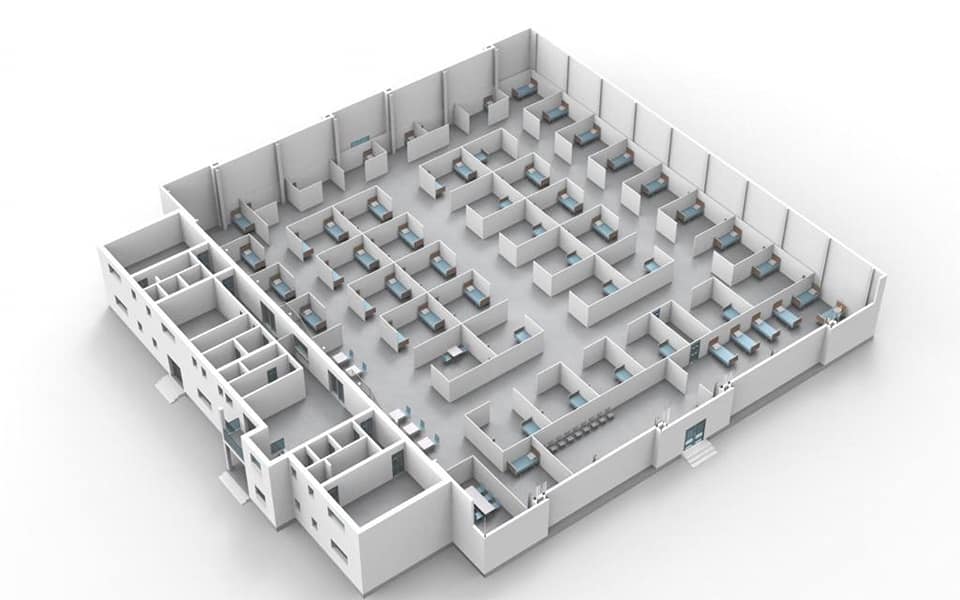 The City Hall of Kolozsvár is constructing a similar hospital in the city's sports arena, the transformation of which started today with the help of several volunteers. The city hall has found a partner in this task, the privately held Auchan, to support the construction of the temporary healthcare facility. According to the authorities, this hospital will be used if there is no longer room in public health facilities to treat coronavirus patients.
From Thursday to Friday, 321 new coronavirus cases were registered in Romania, and the number of infected people reached 10,417, the Strategic Communication Group announced on Friday. In the same time period, a record number, 339 people, were declared cured, meaning the number of active cases dropped for the first time. Of those infected since the beginning of the epidemic, a total of 2,817 have been declared cured and released from the hospital, 241 patients are being treated in intensive care units, and 552 people have died.
Title image: More than 2,800 have been declared cured as of Friday, April 24. Title image: Virginradio.ro