Coronavirus
Container hospital set up in Csíkszereda
A container hospital was set up in Csíkszereda (Miercurea Ciuc) in front of the main building of the County Emergency Hospital. The hospital has thus expanded with 20 beds placed inside the containers, reports szekelyhon.ro.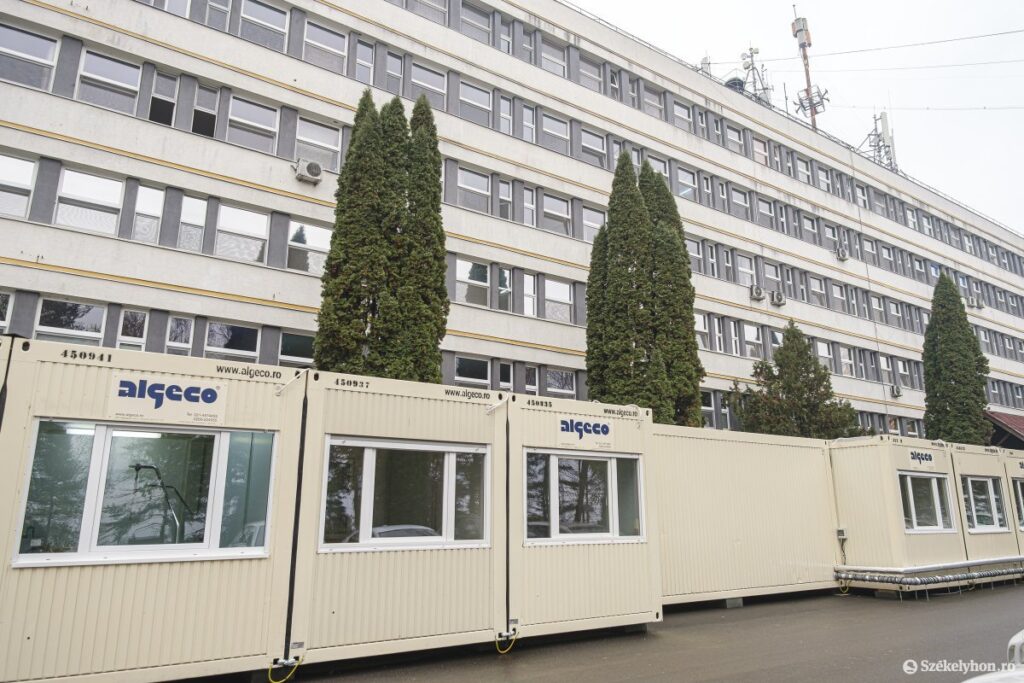 At a press conference, where the container hospital was introduced, Hospital Manager Judit Konrád explained that the aim of the "buffer zone" is to provide a kind of shield for the hospital and prevent the coronavirus infection from getting inside; this way, they can continue operating the institution as an emergency hospital.
"During the past months, we had already set up several buffer zones within the hospital depending on the number of patients. But due to the increasing number of infections, we decided that we had to move the buffer zone out of the hospital's building and this is why, with the help of the county council, we started to set up the container hospital," said the manager.
Hargita (Harghita) County Prefect Ion Proca announced that while a few years ago, things were not going very well for the hospital, in the last couple of years, the development of the Csíkszereda hospital has become exemplary.
"I am sure that Health Minister Nelu Tătaru and the government will be partners in making the Csíkszereda hospital a real example within the Romanian healthcare system."
– said the prefect.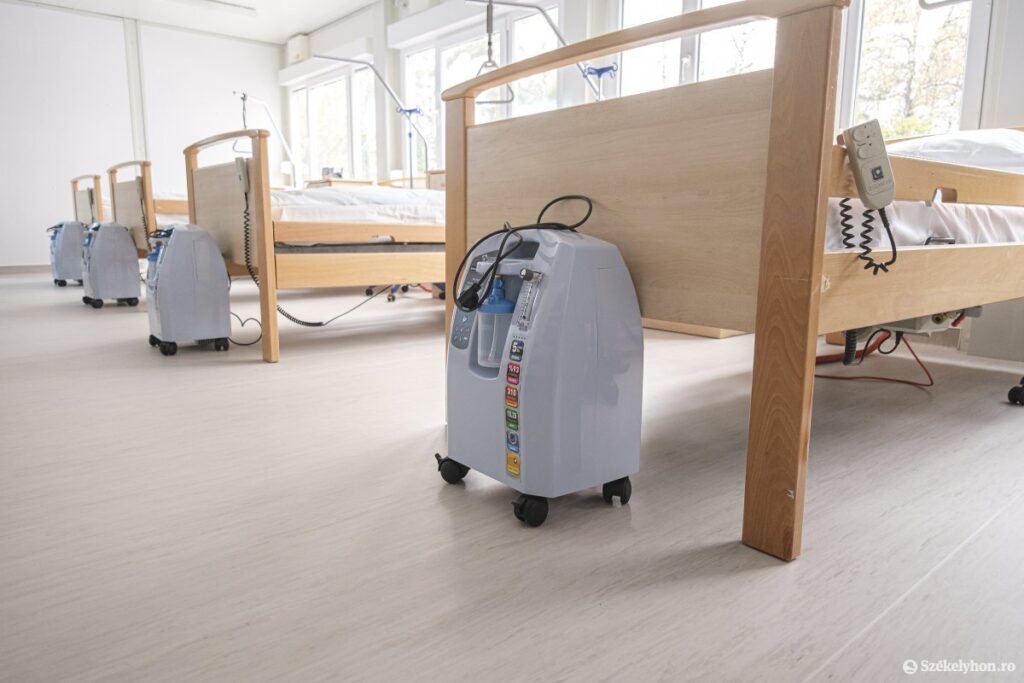 The modular hospital expands the (emergency) hospital's capacity, while transferring patients will also be easier, which will be a relief for the patients themselves, stated the hospital's head physician, Sergiu Sîngeorzan.
Regarding the current pandemic situation, the Hargita County Medical Officer Gyöngyi Tar said that
the number of coronavirus infections are declining in Hargita County.
"I would like to say thank you to both the residents and the authorities for their contribution. I wish for all of us to maintain this good position over the long term and hold on until the arrival of the vaccine while sparing as many lives as possible from becoming victims of the coronavirus," said Gyöngyi Tar.
Title image: Container hospital with 20 beds for COVID-19 patients in Csíkszereda. (Photo: Nándor Veres/szekelyhon.ro)