People
Shunned by authorities, Csángó village builds its own road
Although Kostelek/Coșnea (Bakó/Bacău County) is only 25 kilometers away from Csíkszereda/Miercurea-Ciuc (Hargita/Harghita county), locals have to travel 80 kilometers to the Szekler town because of the lack of a proper road between the two settlements. Even though both Hargita and Bákó counties have agreed numerous times that building a road is in their mutual interest, it still hasn't happened. So, after locals got tired of waiting for decades, they started preparing the road on their own, an endeavor you can also support with a donation if you wish. The new road would not only connect the two settlements but would also provide a new connection between Transylvania and Moldva/Moldova.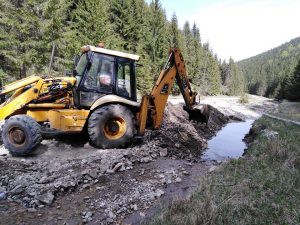 The Csángó-Hungarian village of Kostelek was disannexed from Hargita County in 1952 and since then has belonged to Bákó County. A majority of its inhabitants are Csángó-Hungarians, who still live in isolation in the Carpathian Mountains. Even though Csíkszereda is closer to the village than the closest town in Bákó County (Kománfalva/Comănești), the road to the Szekler town is impassable by car. You can travel it only on foot, or on a bike if there is no big mud.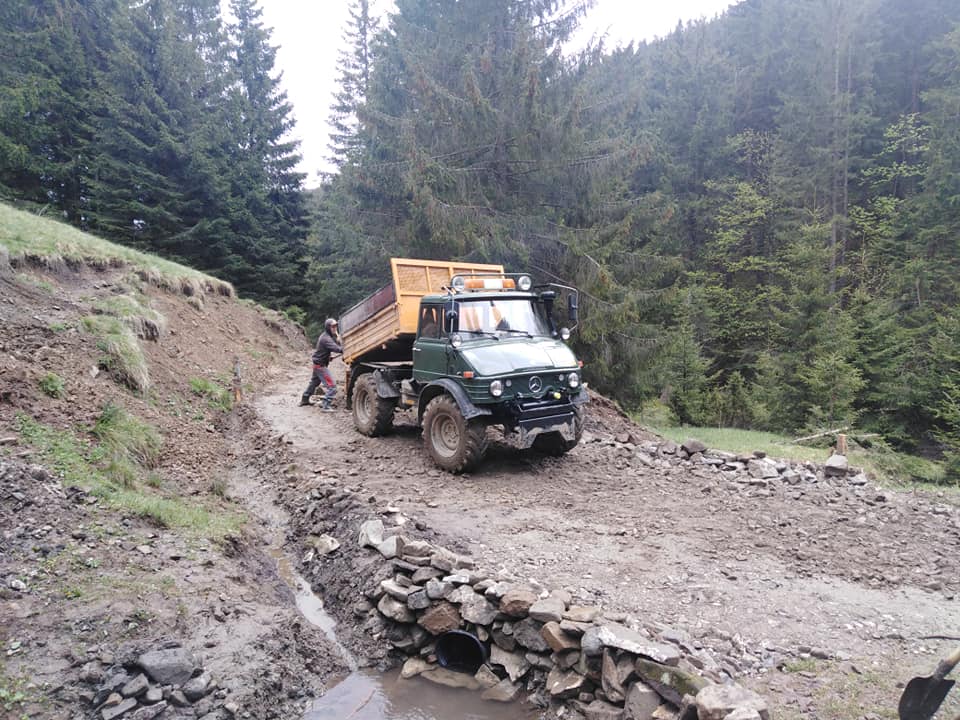 Only 6 kilometers is missing
We are talking about the preparation of a 15-kilometer road section between the Csíkszépvíz/Frumoasa reservoir and Kostelek. Moreover, 9 out of this 15 kilometers, the part of the road which can be found in Hargita County, has already been completed in recent years, using the financial help of the government's Local Investment Program (PNDL). But the asphalt road ends at the county border, and the other 6-kilometer section in Bákó County can only be passed by heavy machinery or tractors. Locals got tired of waiting and decided to build this last section themselves.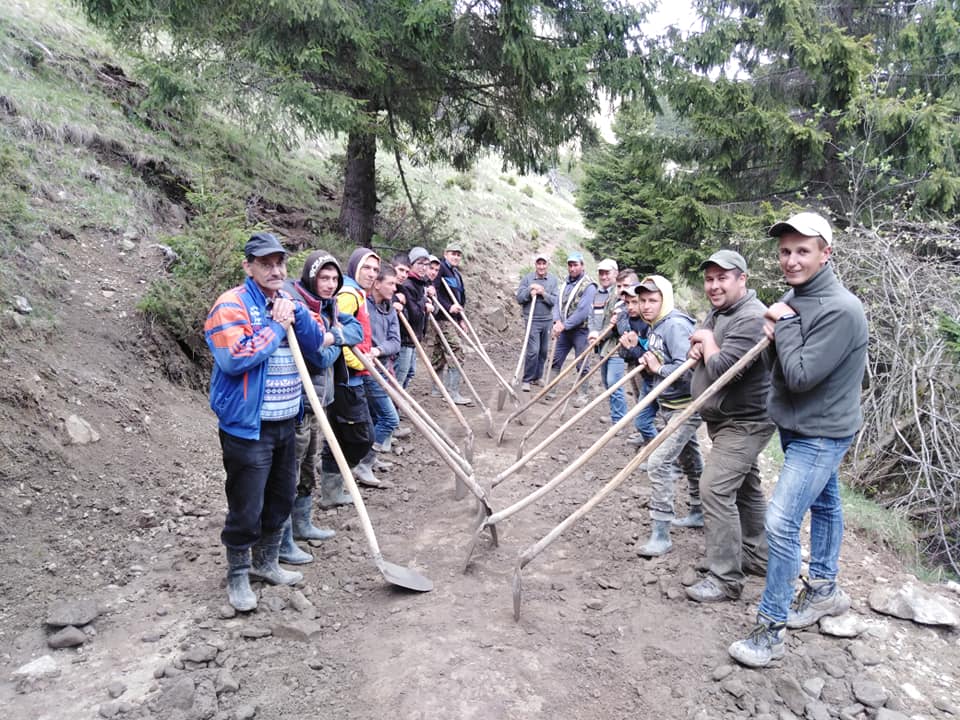 Donations and dedications
The road construction of this 6-kilometer section was initiated by Kostelek-born Timar Daniel, who also created a Facebook group to gather people willing to help. "The first help arrived from the Csíkszentmiklós/Nicolești and the Csíkborzsova/Bârzava compossessorates (social unions), and so we could rent machinery and then people started to volunteer to work," teacher and well-known folk singer Levente Vaszi told szekelyhon.ro. Entrepreneurs from the area, from Gyimesközéplok/Lunca de Jos Gyimes/Ghimeș and Gyimesfelsőlok/Lunca de Sus, provided further machinery and fuel, and the Fitód/Fitod, Aracs, and Suta compossessorates from Csíkcsomortán/Șoimeni and Csíkszentlélek/Leliceni also helped the civilians.
"Thank God, donations are arriving continuously. Several Kostelek-born people, who have since moved away, are helping even from abroad too."
– said Levente Vaszi.
Their aim is to improve the condition of the road so that it can be used by cars as a gravel road. The roadworks have been started from both directions, from Kostelek and also from the county border. If they succeed, the distance for Kostelek inhabitants to go to the nearest town of Csíkszeredawill be shortened from 80 to 25 kilometers.
If you also want to help
If you would like to help the initiative, you can send your donations to the Szellő Egyesület (Breeze Association) via one of the following bank accounts.
Asociația Viscol – Szellő Egyesület
Code fiscal: 28661860
Code IBAN RON: RO 35 RZBR 0000 0600 1371 4884
Code IBAN HUF: RO48 RZBR 0000 0600 1458 0569
Code IBAN EUR: RO83 RZBR 0000 0600 1371 4893
SWIFT code: RZBR ROBU
TIite image: Volunteers during work on the 6-kilometer road section close to Kostelek (Photo: "Kosteleki ut at a Szellon" Facebook group)