Issues
Romanian PM pledges flood compensation
Like many countries in Western Europe, the Romanian Fehér (Alba in Romanian) County is also suffering from heavy floods. According to Digi24, at least 120 homes were damaged due to the floods caused by heavy rain and nearly 300 people had to be evacuated, Hungarian news portal Transindex.ro reports.
The most affected villages are Aranyosszohodol (Sohodol) and Dăroaia, in Verespatak (Roșia Montană). However, people from Abrudbánya (Abrud) and Topánfalva (Câmpeni) are also suffering from the same problem.
Prime Minister Florin Cîțu, Minister of Home Affairs Lucian Bode and Minister of Defense Nicolae Ciucă visited the sites affected by the disaster on Sunday to measure the damage caused by the water.
"Today I visited the areas affected by the floods in Fehér County. I talked to locals with damaged houses and I assured them that they will receive support from the government, and I will keep my word," the PM announced on his Facebook page.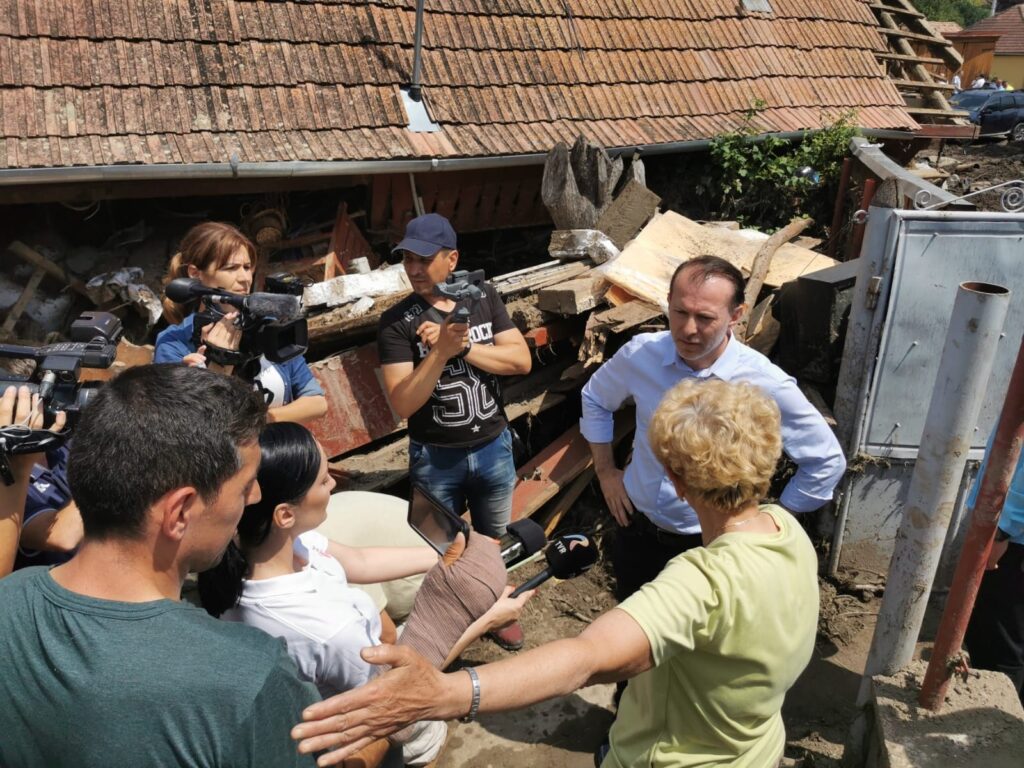 Florin Cîțu and the ministers have talked to the mayors of the above-mentioned settlements, discussing intervention priorities. "The most important thing is that there are no victims. Our priority is to rebuild the homes. The units of the Ministry of Home Affairs and Ministry of Defense will stay in these areas so they can help the locals, as they have been doing in the last couple of days. I would like to thank them for their support!" the PM posted.
Florin Cîțu also announced that as soon as the government receives the damage assessment, it will allocate financial aid to each affected household. "I would like to ask the citizens from the damaged settlements to contact their mayors to ensure that the aid will reach those affected as soon as possible," the PM said on his Facebook page.
Title image: Prime Minister Florin Cîțu, Minister of Home Affairs Lucian Bode and Minister of Defense Nicolae Ciucă visited the flooded areas. Photos: Florin Cîțu Facebook Page