Sport
CFR wins Liga 1 for the third time in a row
The Kolozsvár/Cluj-Napoca-based CFR defended its title and won the Romanian football championship for the third time in a row and for the sixth time overall, after defeating its rival Universitatea Craiova in an away game on Monday.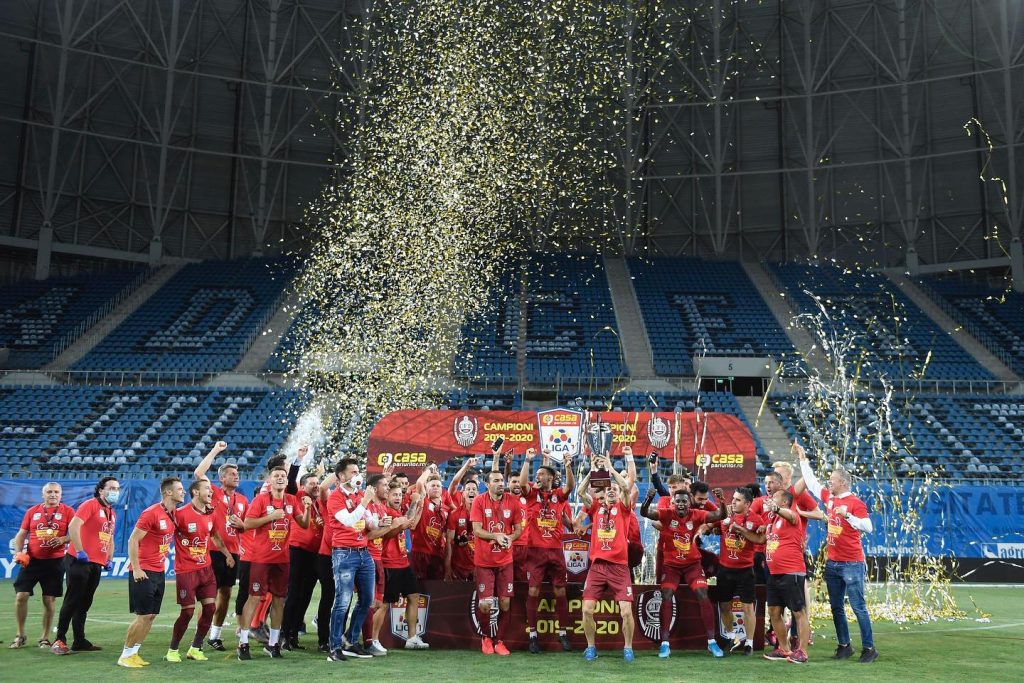 After the Astra Giurgiu – Craiova game had to be canceled, due to the home team's players being infected with coronavirus, the Romanian football federation found an unorthodox solution to finish the 2019/2020 season before the registration deadline of the European cups, which was Monday at midnight: They declared the Monday evening match between Craiova (44 points) and title-defender CFR (46 points) the championship's final, ordering extra time and penalties in case of a draw.
Closed doors 
The game was played in Craiova, in the same Ion Oblemenco Stadium, where the scandalous game against the Hungarian team of Honvéd took place last summer in the UEFA Europa League second qualifying round. Then, home supporters acted hostile against Hungarian fans and players, even hitting the referee on the head with a metal lighter and blowing a sound grenade right next to him.
This time, the match was much more peaceful, as, due to the pandemic, it had to be played behind closed doors, without spectators.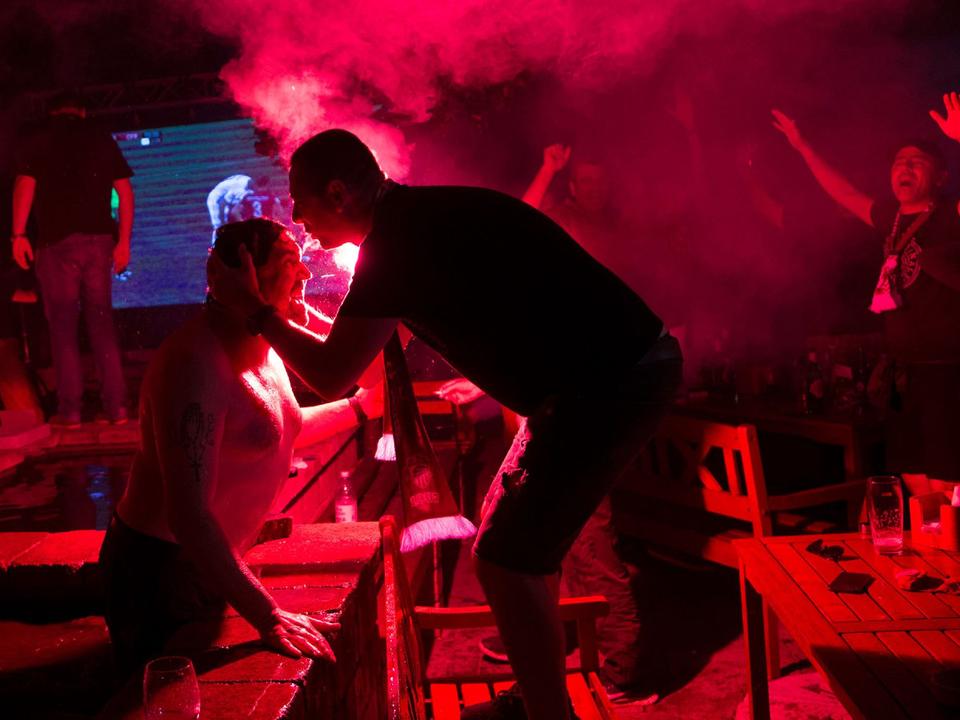 No need for extra time and penalties
In the end, neither penalties nor extra time was necessary, as CFR won by two goals in the regular time. Although Craiova took the lead with Dan Nistor's goal already in the 10th minute (1-0), CFR was able to equalize in the first half with a header goal by Paulo Vinícius in the 36th minute (1-1).
Then, the second half was clearly dominated by CFR, which took the lead in the 56th minute by another header goal, this time by Kévin Boli (1-2). Then in the 77th minute, CFR midfielder Ciprian Deac scored the Kolozsvár team's third goal from a penalty (1-3).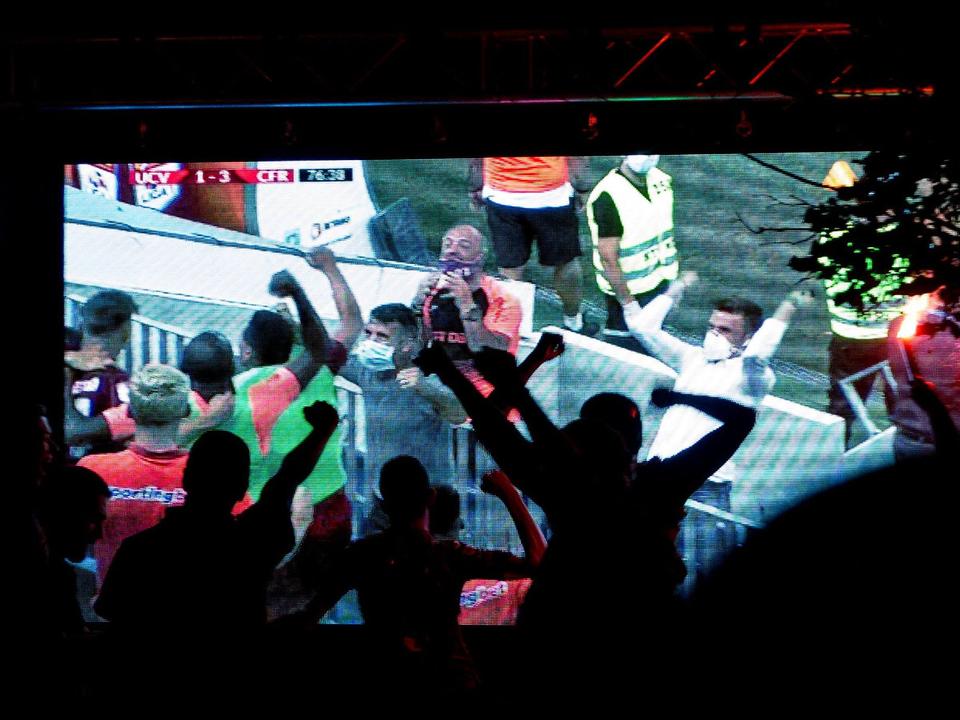 Most successful Transylvanian teams: UTA Arad, Temesvári Kinizsi, CFR
The Transylvanian team won its last three matches, played within only seven days, even without its coronavirus-infected head coach, Dan Petrescu. By winning its sixth title, CFR entered the circle of the most successful Transylvanian clubs: Both FC UTA Arad and Temesvári Kinizsi/Chinezul Timișoara won the Romanian championship six times.
An interesting fact is that all three clubs were founded by Hungarians: CFR in 1907 (under the name of Kolozsvári Vasutas Sport Club, KVSC), Temesvári Kinizsi in 1910 (later dissolved in 1946), and FC UTA Arad in 1945.
Title image: CFR players celebrating their third straight championship on July 3, 2020, in the Ion Oblemenco Stadium in Craiova. (Photo: CFR Facebook)