History
Black Spring of 1990 – Part I.
29 years ago – in March 1990 – a pogrom took place in Marosvásárhely/Târgu Mureș, also called the Black Spring, which represented perhaps the "first blood" of the post-Communist settlement in Eastern Europe.  In the biggest town of Székelyföld (with more than 160 000 inhabitants, 52% Hungarian and 48% Romanian at  the time) the liberation turned violent only three month after the revolution of December 1989, when Romanians and Hungarians embraced each other in tears celebrating the end of the Ceaușescu's dictatorship.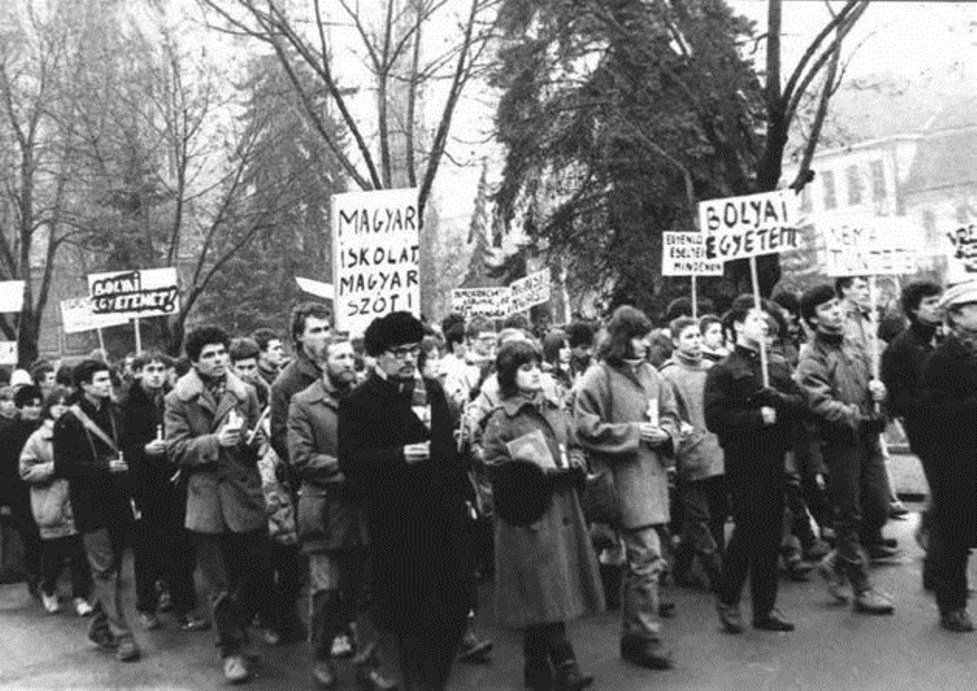 Antecedents of the ethnic conflict
After the revolution, and before the first free elections, the demand for the Hungarian-language education had strengthened in Marosvásárhely. This was the reason why Transylvanian Hungarian writer András Sütő organized a peaceful demonstration – without any separatist views – on February 10, 1990 where one hundred thousand people demonstrated silently by carrying candles and books in defense of  their rights for the mother tongue education at schools. A month later, on 16 March provocations occurred at a Pharmacy in Marosvásárhely where Romanian protesters crushed the Hungarian chemist's labels and in parallel rumors began to spread among rural Romanians in the surrounding villages about Romanians being abused in Marosvásárhely.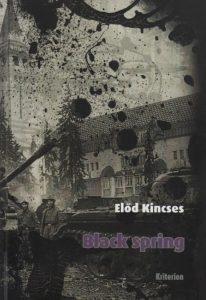 19 March 1990 – Forced resignation of Előd Kincses
In the morning of March 19, 3,000 Romanian demonstrators surrounded the Town Hall where the Council for National Unity was holding its meeting, and demanded the resignation of ethnic Hungarian lawyer Előd Kincses from his Vice-President title. Because Kincses – who was also the defense counsel for László Tőkés a few months earlier, in his November 1989 appeal against official harassment – didn't want to escalate the events, he resigned. He also played a major role in that the upcoming events didn't escalate even further, by continuously trying to calm down the Hungarians and convince them not to respond to the provocations. Later that year he even wrote a book about the events – entitled Black Spring – and published it in four languages (Hungarian, Romanian, English and French) in order to show the world what happened in Marosvásárhely.
András Sütő blinded for one eye
After Kincses' resignation, later in the afternoon drunk Romanian peasants from the surrounding villages were transported with buses to Marosvasárhely where they first knocked down street signs with Hungarian names and tore down all Hungarian inscriptions and posters. Even Tolstoy Street fell victim to their anger (written in the Romanian way, where Tolstoy ends with an "i" and therefore they thought that he was also Hungarian). At the National Theater, even a Romanian actor who tried to stop the destruction of the Hungarian posters was beaten up.
The inebriated villagers then attacked the headquarters of the Democratic Alliance of Hungarians in Romania (DAHR, RMDSZ in Hungarian, UDMR in Romanian). After dark, around 8 pm, András Sütő was beaten up by the crowd so badly that he lost one eye. In the early hours of the next morning he was flown to Bucharest, to the military hospital, where he was visited by President Ion Iliescu, who expressed his regrets to Sütö's wife. Later according to the writer's wish, he was transported to Budapest for further treatment.
This was the first part of the article. Continued here.

Title Image: "I didn't run away!" author András Sütő in a Budapest hospital after blinded in one eye in a mob attack on March 19, 1990 in Marosvásárhely.