Arts, Food & Free Time
Bilingual play about Hungarian-Romanian coexistence in Szatmárnémeti
The Northern Theatre Harag György Company from Szatmárnémeti/Satu Mare, together with the Mihai Raicu Company, are looking to pre-premiere a comedy about Hungarian-Romanian coexistence. The play, entitled "At the 0. Milestone," will be staged by Romanian director Ándi Gherghe, and the first act will pre-premiere on September 11 in Szatmárnémeti's Kossuth Garden at 7:00 p.m., local time.
"Since the beginning of 2020, humanity has been struggling with the crisis caused by the novel coronavirus, but this play is not about the epidemic but about something that has been among us for a long time. The symptoms of this constantly damaging disease are racism, xenophobia, irredentism, chauvinism and related behaviors," says the director of the play, Ándi Gherghe.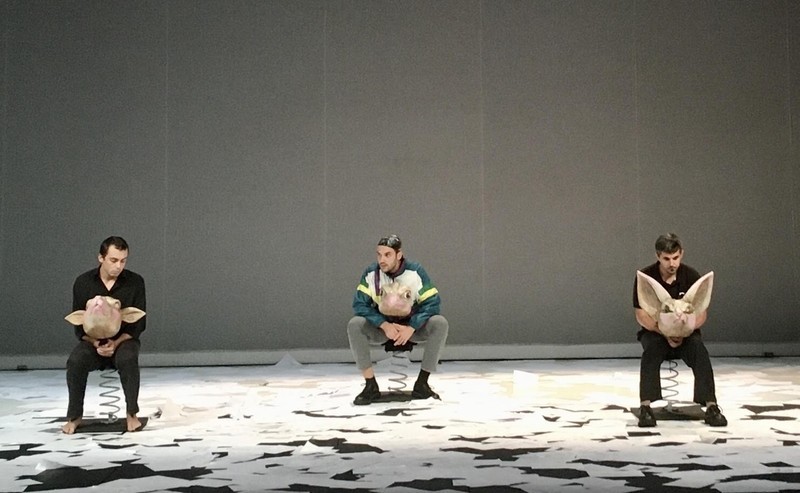 The three-act play is bilingual and was created as a joint work by Hungarian and Romanian actors based on a series of plays written by contemporary Transylvanian playwright Csaba Székely entitled "Strangers. Four political plays written for children."
"We are not born with prejudice. Instead, we are born into a world full of prejudice, and we quickly learn who are the bad guys. We are the good guys, of course. We are better than 'them,' because 'they' want to hurt us. And ultimately, we want to hurt them, too, but we have a good reason for it. It is true that sometimes we make mistakes about our prejudices and realize that everything we know about 'them' and 'us' is actually quite different, or it proves to be false. The comedy is about such 'truth,' with apologues completely detached from reality," the author, Csaba Székely, wrote in the synopsis of the play.
The three acts will pre-premiere in three different locations of Szatmárnémeti this week. The first act in Kossuth Garden, the second on September 12 in Silence Park, and the third on September 13 in UFO Park — all will start at 7:00 p.m., local time. The actual premiere will take place on September 18 in the Northern Theatre at 7:00 p.m., local time.
Cast: Ioana Cheregi, Gergő Frumen, Ágnes Keresztes, Raluca Mara, Blanka Moldován, Nándor Poszet, Andrei Stan and Sergiu Tăbăcaru. Costume designer: Cristina Milea. Music: Blanka Moldován. Lyrics: Andrei Stan. Choreoghraphy: Franciska Szabó. Directed by: Ándi Gherghe.
Title image: The flyer of the "At the 0. Milestone" play. Image source: Harag.eu