Interview
Bagossy Brothers Company: Szeklerland inspires us
They started off in the Szekler town of Gyergyószentmiklós/Gheorgheni, Transylvania, seven years ago and rocketed straight to the top of the Hungarian music industry. Their alternative/pop-rock, folk-rock and indie-folk tunes are so catchy that you simply never ever get tired of them.
The band consists of Norbert Bagossy (lead vocals, acoustic guitar), László Bagossy (vocals, bass guitar), Ata Tatár (vocals, electric guitar, acoustic guitar, mandolin), Zsombor Kozma (vocals, keyboard, piano, accordion, violin) and Szilárd Bartis (drums). Bagossy Brothers Company has released three studio albums so far: Elviszlek (2015), A Nap Felé (2017) and Veled Utazom (2019). The Company has released a new album every two years, so it was high time we asked what's cookin' in the band's kitchen these days.
TransylvaniaNOW: Let's not begin with lamenting the times we're living in; knowing the band, you guys for sure have not sat still and done nothing just because concerts were canceled. It has been two years since the release of your last album. Are we expecting another one this year?
You are right, we released a new album every two years and it is going to happen again in a couple of weeks. We are planning to release our forth studio album at the end of February. It will contain 11 songs, but six of them have already been released as singles over the last two years. The new music-listening trends require us to release singles from time to time, and bands rarely come up with a new album full of unknown songs. We don't think it is a bad thing; actually, this keeps the band busy all the time and we enjoy it.
We think that this album is a very powerful one and also an experimental album for us. Many of the songs were written during the lockdown, and you can find those feelings and thoughts in some of the lyrics. The album is also versatile, as we tried out different music styles, more than we used to. You can find on it a Hungarian folk-based song, songs with electronic sound and even a little bit of blues. This is how we are actually, always trying new ways, new directions.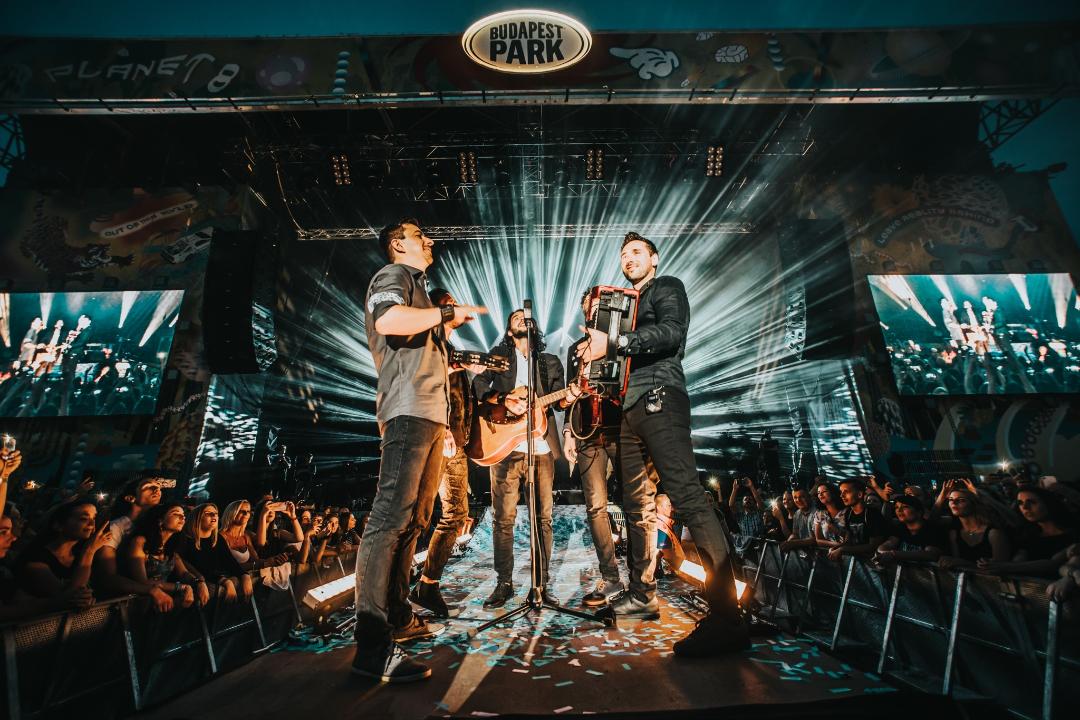 Photo credits: Júlia Lily Hegyi
TransylvaniaNOW: We've learned that you also have a special surprise for your fans at the end of this month.
In these times, we have to be creative regarding a new album release, as there is no possibility to tour with the new songs. We decided to shoot a special concert film featuring the songs of the new album and our greatest hits. We filmed it in our hometown, Gyergyószentmiklós/Gheorgheni, and created a special concept for it. The concert is taking place at the local Community Cultural House, and we covered all the places of the building you can possibly play on, from the rooftop to the theatre hall. We played songs from the setlist in different locations, and then we sewed them together as a whole. We recorded it live and are very grateful to our crew; they have done a fantastic job and made this possible. It will be shown first on the 26th of February as an online show.
TransylvaniaNOW: You recently won a Hungarian Petőfi Music Award in three categories. This is one of the most prestigious music awards in Hungary, equivalent to a Grammy. Norbert Bagossy (vocals) won Male Performer of the Year, while Bagossy Brothers Company took home Band of the Year as well as Video of the Year for "Visszajövök" (I'll be back"). Congratulations! It must have come as a breath of fresh air after a year like 2020.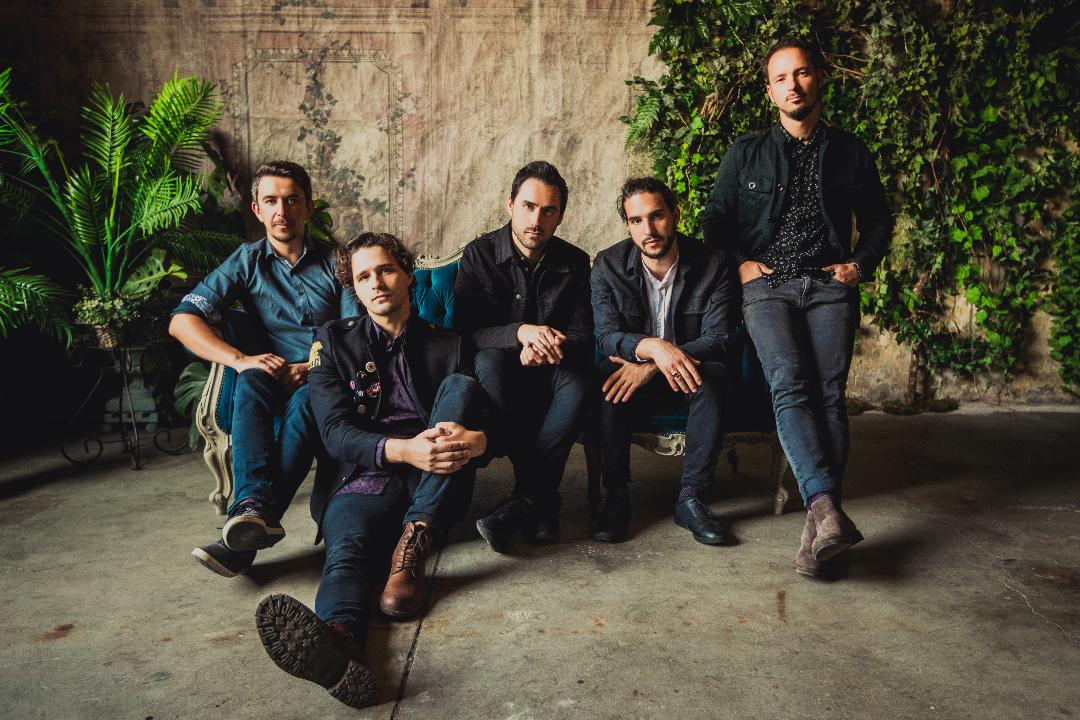 Photo credits: Gábor Jim Bátori
It is always good for a band to win an award, but as we used to say, the nomination is more important than winning. We did not expect to win all three awards we were nominated for, so it was a great surprise. Being the band of the year makes us really proud and is a big thing in any band's life. We had not played live since last October, so playing at the awards show and getting together with our crew and colleagues was a great feeling, but we really missed the crowd. The fans are more important than any award.
TransylvaniaNOW: What are your plans for the near future? How are you dealing with the lack of audience, the pulsing of the loudspeakers on stage?
Recording and working with the new album kept us pretty busy from November till now and there is still a lot of work to do. We'll have a little time off afterward and then get ready for the summer.
We miss the live shows just like every musician nowadays, but somehow we do not feel that last year was very bad for us; it was very different but not bad at all. A lot of positive things happened to the band. Hungary had a mild virus situation last summer, so we could play live for smaller crowds and played more than 50 shows, which is a lot. The dimensions of the stages and the crowd were smaller but the other things, like playing live for 500 crazy-good fans, being together with the crew, the backstage life and traveling, were all the same. This way, we had an almost usual summer. So last year, we almost had the right amount of pulsing loudspeakers on stage and also got used to the pandemic way of life. Our job is to record music and play it live; this is what we like to do and we really hope that playing live for the fans will be possible this year and close to what it used to be.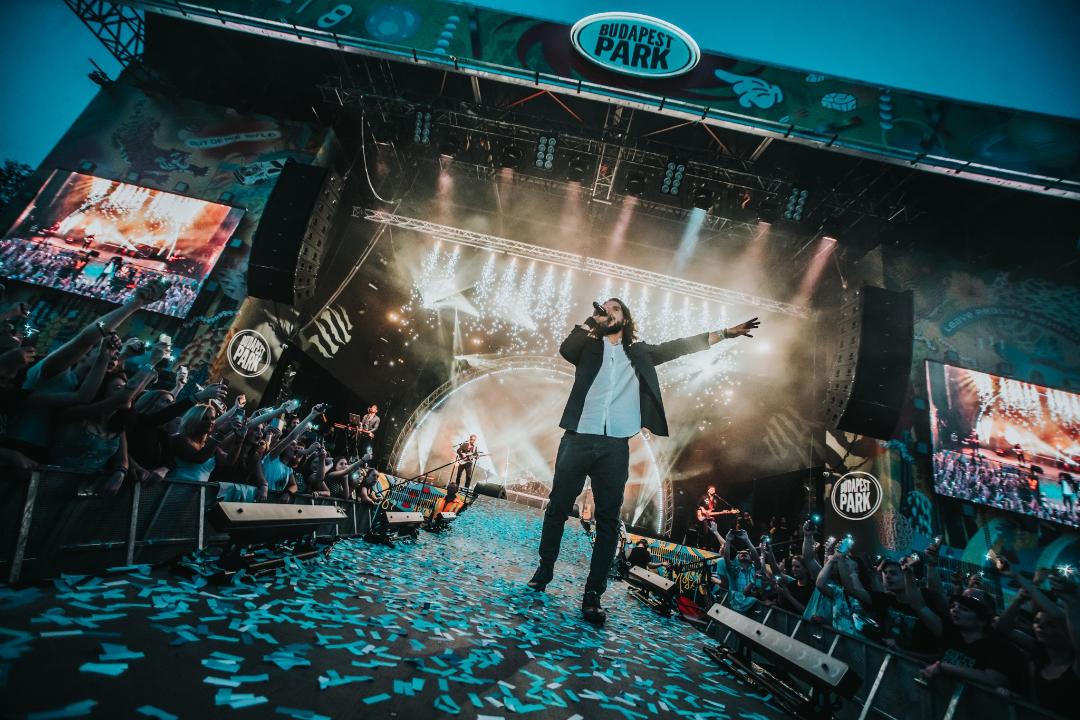 Photo credits: Júlia Lily Hegyi
TransylvaniaNOW: Also, how do you guys cope with the lockdown on a personal level? If there has been one industry affected by the pandemic, it's show business, so everyone is wondering how artists are dealing with this situation.
We tried to look at the brighter side of the lockdown last spring. We had been touring for almost seven years at that time, and a little time off was really good. Everyone could focus on himself, relax, do things we could not do because of the massive amount of traveling. One member of the band started to raise chickens, others did a lot of gardening and planted a little orchard, and some of us started reading books in English to improve our skills. We all did some training at home to keep ourselves in shape. Basically, we lived the life we imagined we'd live when we are old and retired.
TransylvaniaNOW: Szeklerland and its beautiful scenery keep appearing in your videos. Last year, you even participated in a road movie that aimed to show the beautiful region you come from. Why is this important to you? Is it your way of dealing with being homesick while you spend most of your time in Hungary?
We really like the place we are from. It is part of us and we are part of it. The road movie project was a very good opportunity to show our home to fans or even the world. We also released a lifestyle book last Christmas featuring winter stories of the band members and winter-inspired local recipes and illustrated with winter landscape photographs taken by our guitar player. Some of the band members are still living at home and others moved to Budapest, but every one of us finds peace and inspiration while being home.
Featured photo: Adorján Szász
All photos courtesy of Bagossy Brothers Company