Coronavirus
Authorities let angry pilgrims into church despite pandemic ban
Due to the ongoing coronavirus pandemic, authorities had only authorized locals to participate in a pilgrimage in Iași this week. But despite the ban, thousands of people also traveled from other parts of Romania to the town. These believers quarreled angrily with the gendarmes for not letting them in to pray at the holy relics of Saint Parascheva; so finally, the authorities backed up and let them into the church, neglecting the pandemic regulations.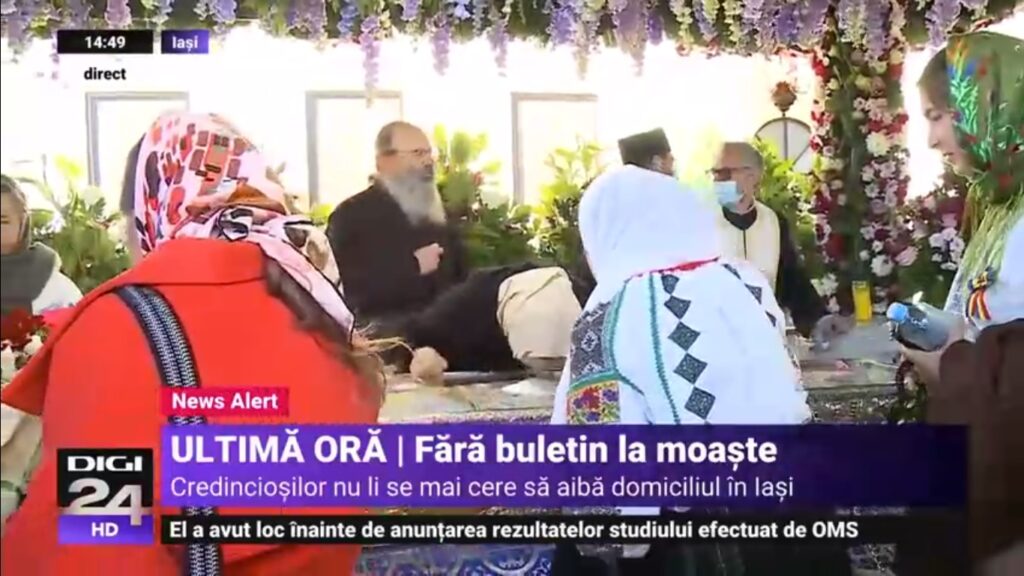 Because of the coronavirus pandemic, authorities had originally decided that this year, only the inhabitants of Iași could enter to see the relics of Saint Parascheva, but this is not what happened in reality.
The patron saint of Moldova, Saint Parascheva is one of the most popular saints among Romanian Orthodox believers, which is why the announcement of the restriction caused such a great outcry. As expected, despite the ban, thousands of pilgrims arrived in the town on October 14, many even traveling several hundreds of kilometers; but then, they started to quarrel with the gendarmes who attempted to maintain the order.
At first, the gendarmes did not let the angry pilgrims into the Metropolitan Cathedral, but the scandal intensified and the people in the crowd, many without masks, started booing and arguing with them, holding them accountable for not being allowed to see the relics. By Wednesday afternoon, authorities yielded under the pressure and decided that it was better to let the thousands of pilgrims into the church.
Pictures and videos clearly show that many of the pilgrims were not wearing a mask, and inside the church, they even kissed the relics; although these were being regularly cleaned with an antiseptic duster, dozens of believers still kissed the relics between each cleaning.
Title image: Thousands of pilgrims traveled to Iași despite the ban. (Photo: digi24.ro)