Crime
Anti-Hungarian acts in Székelyföld
More Anti-Hungarian acts took place in the past weeks in Székelyföld/Szeklerland, a predominantly Hungarian region in central Romania.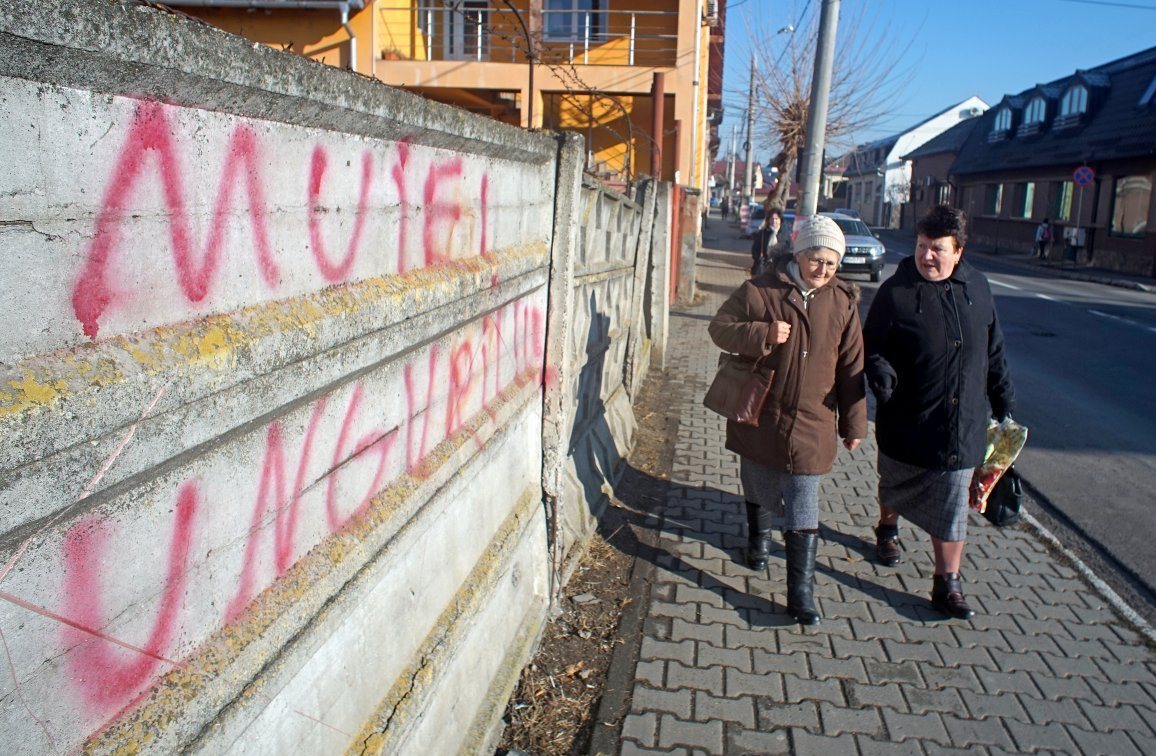 In Marosvásárhely/Târgu Mureș an Anti-Hungarian graffiti was visible in one of the town's busiest parts until eventually the owner of the property and the city administration realized it was there. Marosvásárhely is the county seat of Maros/Mures county and has the biggest Hungarian community in Romania. The 57,000 Hungarians living here add up the 43% of the 133 000 inhabitants of the town. The "Muie unguri!!!" ("Suck, Hungarians!!!") sign was on display for ten days on a concrete wall in a neighborhood where mostly Hungarian families live.  First both police and the city administration stated that football hooligans from Bucharest painted the sign on the wall after a Nagyszeben/Hermannstadt- Dinamo Bucharest first league football match. Even though drunk football hooligans from the capital roamed the streets of the town before and after the match provoking pedestrians, the match was held on the 8th of December, while the sign was already there a week earlier, on the morning of the 2nd of December meaning that it was certainly not the work of football fans.
After the police crime scene investigation finished, the employees of the company – operating in the property whose fence was painted – tried to remove the sign with solvent and detergent first. Because they didn't succeed, they painted it over with the same grey color of the concrete fence.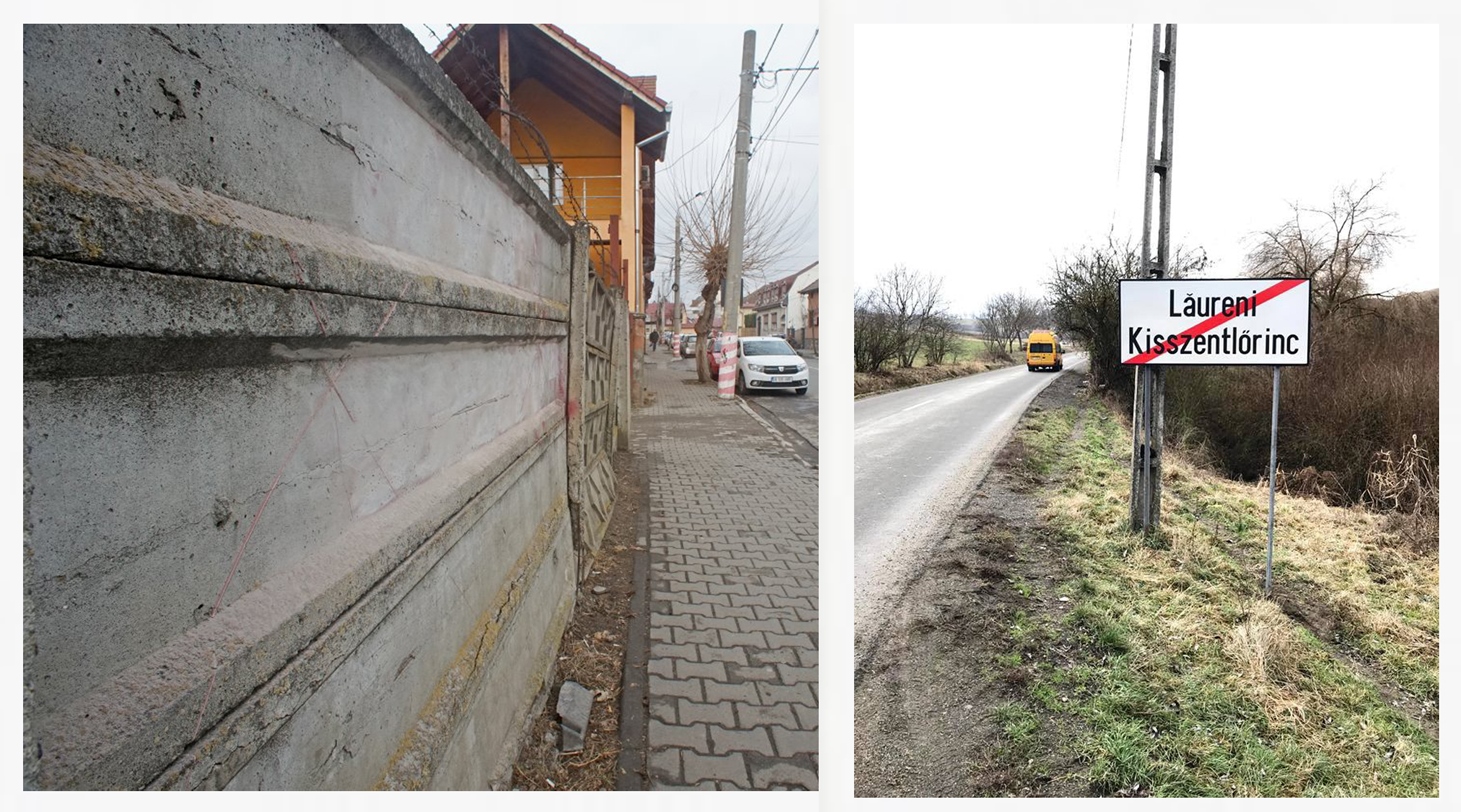 Last weekend only 15 km away from Marosvásárhely unknown perpetrators also sprayed over the Hungarian part of the bilingual village sign of Kisszentlőrinc/Lăureni. Until now these kinds of acts were not typical in the area of Nyárádszereda/Miercurea Nirajului, where the village administratively belongs to. According to Sándor Tóth, the mayor of Nyárádszereda, the cooperation with the local Romanian councilors is smooth, so they have no idea yet what can be behind the vandalism. The city administration expects and demands from all members of the community to respect the common right of Hungarians for the usage of their mother tongue. Thanks to the quick reaction of the officials on Tuesday the village sign has already been replaced with a new one.
Title image: Tthe Hungarian part of the bilingual village sign of Kisszentlőrinc/Lăureni is painted over (from the Facebook page of Nyárádszereda's City Council)