Interview
Interview with co-founder of Szak-ma: "What do you want to be when you grow up?"
Deciding what to do with your life in your mid-teenage years is not at all easy, if not one of the hardest decisions of your entire life. Picking a career, choosing a university, or even deciding whether to enroll in academic education or skipping it altogether are hard questions to which every 16-17-year-old has to find the answer. And if our answers were not the right ones, we must face the same question later in life when we are unhappy with our career, are stuck in a job we don't enjoy, or just want to try something new in our lives.
Two young Hungarians from Marosvásárhely (Târgu Mureș), Zsolt Vizi and Péter Szövérfi, decided to help people make the best decisions and find all the right answers to these questions by offering insights into different professions. In each episode of the podcast Szak-ma ("Profession Today'), established and managed by the young entrepreneurs, different people discuss the details and secrets of their careers, Péter Szövérfi told TransylvaniaNOW. In our interview, the co-founder of Szak-ma presents their project and also talks about the secrets and difficulties of being young entrepreneurs in Romania.
"Szak-ma is an online video-podcast program, presenting different professions. These are basically 30- to 60-minute interviews with professionals, discussing questions like what they do in the eight hours they are at work, what are the prerequisites for a particular profession, or how much they get paid," Péter Szövéfi told TransylvaniaNOW. During the interviews, conducted by Zsolt Vizi, the gusts also talk about the possibilities of development in their profession, the tasks they must handle, the difficulties they face, or other sensitive issues, with the aim of providing a solid basis for decision-making for all the people who are (re)planning their careers.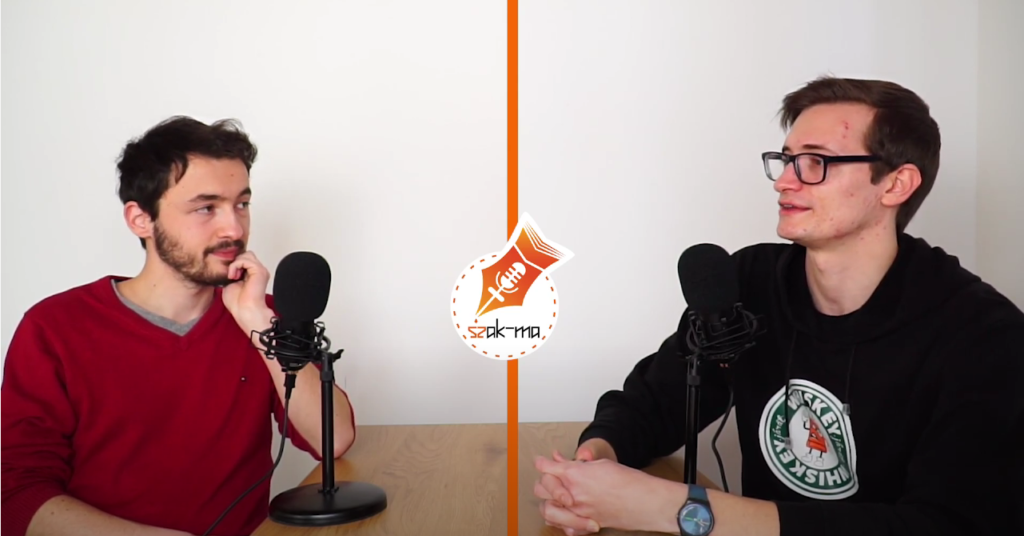 "Szak-ma, like many other similar projects, was born on our terrace, when Zsolt came over to drink a coffee. The concept was quite easy: I wanted to start a podcast, while Zsolt was working in human resources, so we combined these two. Of course, after we got the idea, we saw that it could be a good thing: It would be useful for first-time job seekers, or those thinking about choosing a different profession. This feeling to do some good helped move the project forward," Péter Szövérfi told TransylvaniaNOW.
Great interest in IT and medicine
Since the establishment of the project in October of 2020, they have conducted 45 interviews about 40 professions – all the videos are available on their Facebook Page or YouTube Channel. The project, presenting professions like vegetable breeder, puppeteer, local councilor, truck driver or CRM officer, gathered almost 3,000 followers on Facebook in just eight months, while the average number of views on each of the episodes on their YouTube channel is more than 100. So, it seems that the initial aims and dreams of both founding members were achieved: A very unique podcast format – not very popular in Hungarian media in Transylvania – is working, while there is much interest in the content as well.
"The podcast is basically just an interview, a discussion. Radio stations and TV channels create very similar content. The only difference is that our content is completely informal, free; we do not have questions prepared in advance, nor do we have a team that checks and corrects the answers. I think this is why it seems, feels very new, novel, youthful, because it is honest," Péter Szövérfi said about their format. "On our really small YouTube channel, in which we haven't invested a single leu, some of the videos have 800 views, others have 550 views and very many have more than 100 views. This is completely organic, so I think there is a demand, interest for this type of content," the co-founder of Szak-ma added.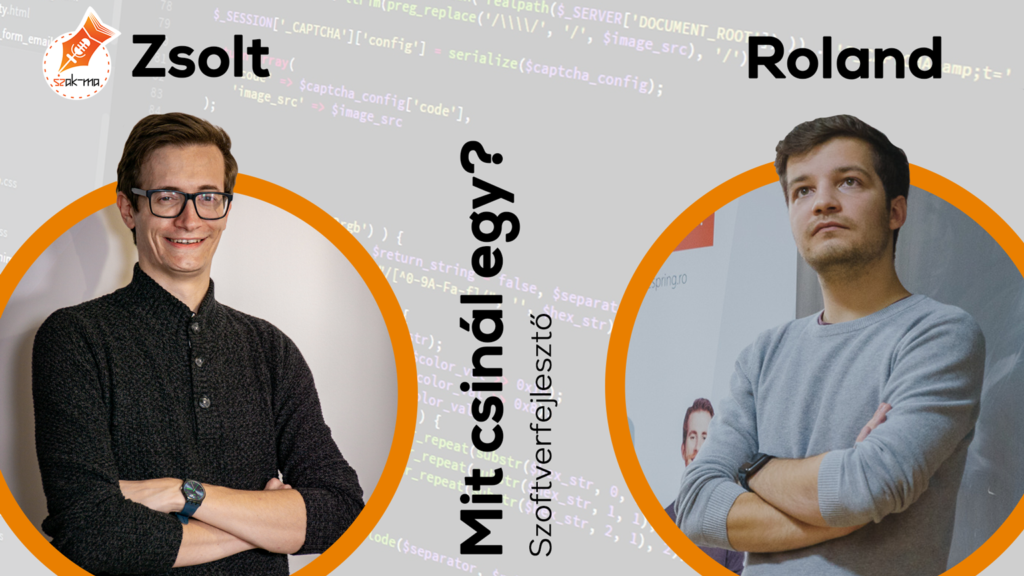 When asked which professions are the most popular among their viewers, those requiring a university diploma or skilled work based on vocational training, Péter Szövérfi noted the first. "Of course, the video with someone working in IT brought in the highest organic ratings, but our interview with a resident doctor and lawyer were just as good," the young entrepreneur, who also owns another company, said. "For me, of course, the best videos are the ones where Zsolt and I break down the profession behind Szak-ma and give the audience a little insight, took them behind the scenes. In addition, from the interviews, I think I most enjoyed the video about gypsy tourism," Péter Szövérfi added.
However, the popularity of an episode is not only based on the profession it is about but also ó the person who presents that profession. Most of the professionals invited onto the program are young, in an early stage of their careers, so they can not only talk about their job but can comment on their recent university experience as well as difficulties in finding a job and choosing a company.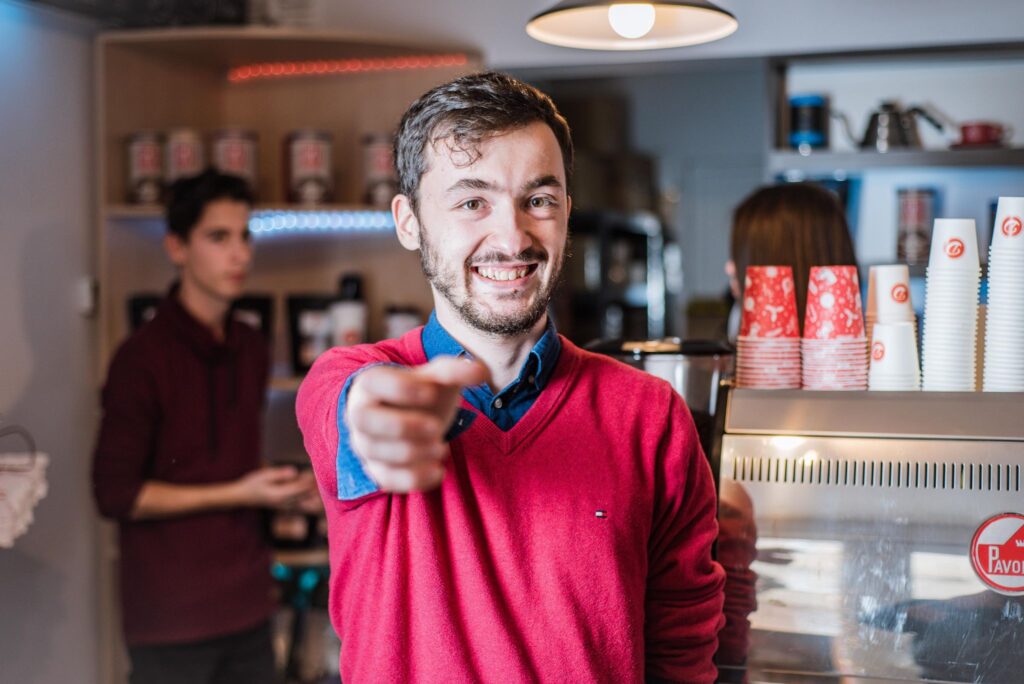 "In the beginning, we asked our friends and acquaintances to talk about their profession, that is why most of our guests are young. However, we also received requests from people to present some professions. Most of the time, someone writes to us and asks if we would be interested in talking with one of their friends about their profession. We contact these proposed persons and conduct the interviews. This is how we reached people unknown to us. There have been only one or two cases so far when someone contacted us asking if they could present their own profession on the show," Péter Szövérfi said about the guests.
Introducing independent career orientation
Based on your experience, what opportunities and conditions could make it easier for young people to choose their careers, TransylvaniaNOW asked Péter Szövérfi. According to the co-founder of Szak-ma, answering the question "What do you want to be when you grow up?" for him, at the age of 27, is almost impossible. "This never was and never will be an easy topic," Péter added. However, he says there are some things people can do to make the decision-making a bit easier. The first thing is to stop frightening young people with "useless jobs" or labeling a particular job as useless at all.
"In my humble opinion, the simplest, easiest and most efficient first step should be not to scare anyone away from becoming a tractor driver or cashier. Possibly, for some parents and teachers, these are not dream jobs, but we in Marosvásárhely experience almost monthly what it is like when the authorities do not take away the garbage. I think many people also know what it is like when no one in a village can handle a tractor or when there is no supermarket nearby, so people are forced to drive half an hour just to buy bread," Péter Szövérfi said. He also added that people should understand that every job is very important, and there is no shame in choosing a "not so popular" career, or deciding to skip university. "From my point of view, every job is important, and work done with our own two hands is as valuable, if not more valuable, than when people with three university diplomas copy-paste in Excel spreadsheets for minimum wage," Péter Szövérfi stressed.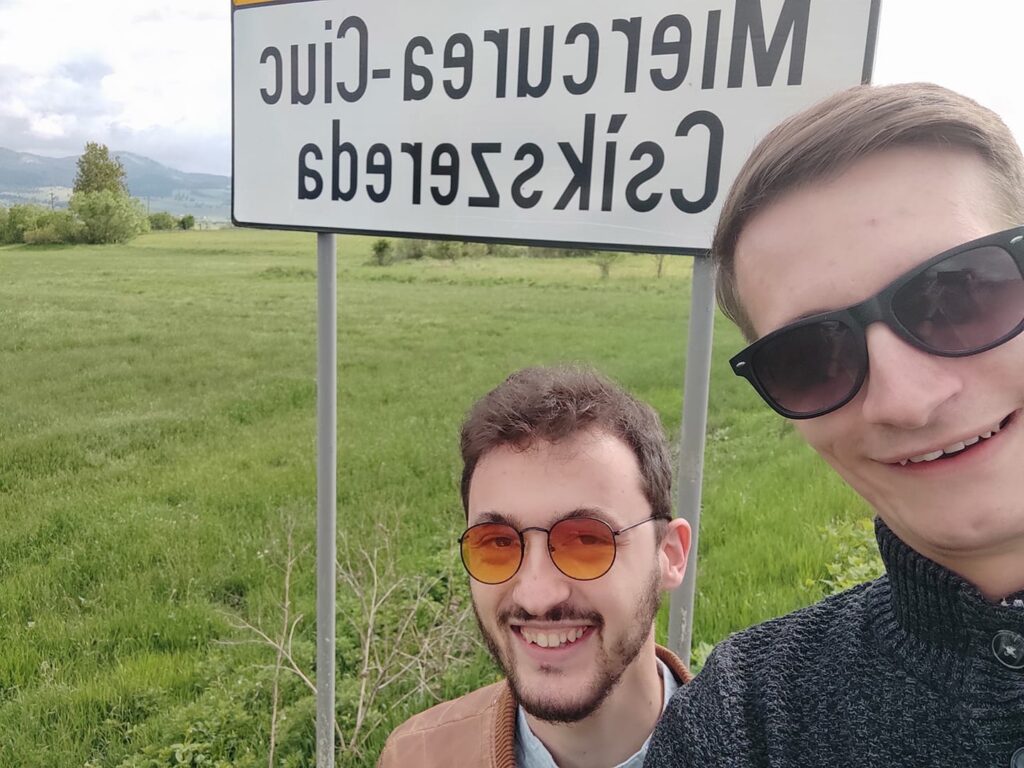 Zsolt Vizi and Péter Szövérfi attended a conference/workshop as both guests and presenters in Csíkszereda (Miercurea-Ciuc) entitled Career. Modell. on May 29. During the conference, the organizers sought to clarify the role of career guidance and discussed what teachers can do to secure a better, more effective and more conscious career orientation, as well as how they can introduce this topic in the school curriculum. So the founders of Szak-ma were able to learn more about these issues from other experts.
"Several small projects were presented at the conference, all of them seemed very useful and interesting. The question is who manages these projects, why and from what sources? Do they want to help honestly? Or do they only want to get some financial support?" Péter Szövérfi asked, questioning the real intentions behind these projects. According to the co-founder of Szak-ma, as long as the support behind these career orientation events is not transparent and career orientation projects are not more independent in the country, serving only the interest of job seekers and not used for marketing and increasing popularity, "we won't be able to move forward."
"When foundations receive millions to organize similar programs from our taxes and we see that basically nothing happens, do you think that we are able to convince people to support us or to support such a conference?" Péter Szövérfi asked.
About the profession behind Szak-ma
"There is no young or old, rich or poor, Hungarian or Romanian entrepreneur. The moment someone starts their own company, age, language and race do not matter anymore – only money and popularity remain important in our small entrepreneur world. Some people can handle it, some not; some people like the taste of it, others don't. Fortunately, it is as simple as that," Péter Szövérfi said about what it's like being a young Hungarian entrepreneur in Romania, especially if someone wants to establish their own company during a global pandemic and in the middle of an economic crisis. However, despite this simplicity, managing and owning a media company does have its difficulties.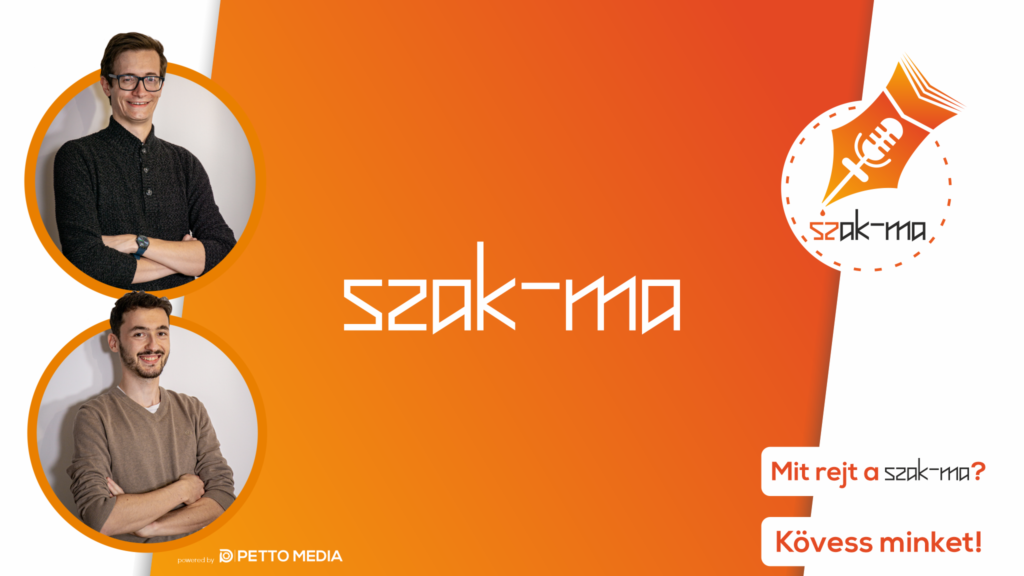 "Just to give you a taste of what it is like to start a company at home in the field of media and culture, the so-called national theater in Marosvásárhely received RON 19,770,000 of funding from the Romanian government in 2020, of which RON 15,712,984 was spent on salaries. Or take the fact that we have two commercial radio stations, also funded by the state, while the other media outlets are supported by political parties. What do you think it's like to make a living from this for us? How can we explain to someone very inexperienced in these fields that we do not have money, but other people in Marosvásárhely receive RON 50-100,000 just to read some poems at an event. Or that some foundation from Kolozsvár (Cluj-Napoca) organizes a festival in Marosszentgyörgy (Sângeorgiu de Mureș) and receives funding from the local council of Marosvásárhely, but we, who might do something a bit more commercial, more beneficial, do not receive anything. In a word, it's very interesting or rather very cool to start a business, especially in this sector, at home," Péter Szöverfi said.
Still, the enthusiasm and motivation of these young men cannot be broken by this quite dark entrepreneurial world, or by the fact that the support system of career orientation is not always present. Despite the fact that starting a media business is far from easy and financially rewarding, the founders of Szak-ma are working on extending their content.
"We started another project: We recorded interviews with university students in their graduation year from different departments in the Marosvásáhely Faculty at the Sapientia Hungarian University of Transylvania, the University of Arts Marosvásárhely and the George Emil Palade University of Medicine, Pharmacy, Science and Technology in Marosvásárhely. Our goal is to make choosing a university easier for young people. If everything goes as planned, 20 videos will be published on June 14, and from these, high school graduates can find out what they will actually learn if they do select a given specialization and what career options they have. So, although media entrepreneurship is hard, we will try to do our best to participate in career orientation because we consider this issue important," Péter Szövérfi, co-founder of Szak-ma concluded.
Title image: Finding the right answers to "What do you want to be when you grow up" was never and will never be easy.