Interview
Annamari Dancs – "A life of harmony is the best beauty tip I can give."
Annamari Dancs is a real success story. After completing school in her hometown of Sepsiszentgyörgy/Sfântu Gheorghe, Transylvania, she conquered the Hungarian as well as international music industry. Alongside her solo career, in the last 10 years, she also made it in the classical music field as a singer in the Budapesti Operettszínház/Operetta Theater of Budapest while being a full-time mom to her 4-year-old son.
Music has played a defining role in her life since childhood. As a little girl and as a soloist in the Popular Ensemble of the Székely Mikó College, she traveled throughout the Carpathian Basin to perform. She then made her debut in the world of Transylvanian-Hungarian pop music in 1996. Thanks to her music videos, solo albums and singles, Annamari is today one of the most renowned Transylvanian-Hungarian singers.
TN: Although it is not appropriate to speak about a woman's age, you've mentioned that you are glad to talk about the fact that you recently turned 40.
AD: I could not even deny it since Wikipedia knows everything. But I would also never deny it because I had such a beautiful, meaningful and productive 40 years, and I have so many plans for the future. The truth is that right now I live in a very happy relationship with my partner and my son, and this contributes to the fact that I have no regrets and no sadness in my life right now. I am at a very beautiful phase of my life, and my opinion is that we have to live every moment to the fullest. In the last year, since the pandemic arrived into our lives, I have also had moments when I said that I wish all of this would be over and we could live as we did before, but I also realize that this is a far bigger issue than myself; I cannot really do anything against a global pandemic. We have to be patient, and we must find the source of happiness in the given moment, in the situations that make us happy. I am a very optimistic person; I always look ahead and do my thing no matter what. I've also enjoyed spending time with my son a lot.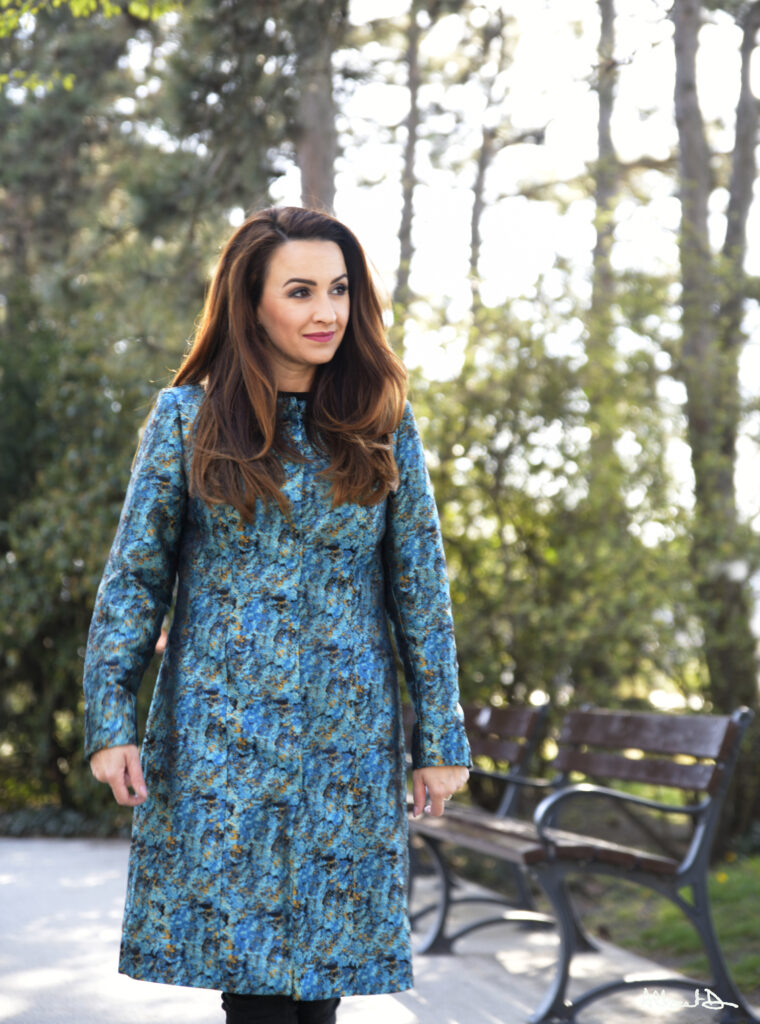 TN: You've probably had time for different projects lately, outside of the daily theater routine…
That's right. During the pandemic year, I managed to work on a kid's music album, which has been a dream of mine since I was pregnant. I finally had time to consult with the songwriters, and we could orchestrate the songs. This was possible definitely due to the pandemic period. "What will you become, when you grow up?" is the title of the album. So sometimes negative events can have positive effects, you see. We also filmed a music video during this period. These two cannot be presented to the public yet, but we are preparing for when concerts will be possible again and these songs can be sung live.
We did not stop working at the Operetta Theater of Budapest either; we are rehearsing a musical entitled "Nine," based on the Federico Fellini movie "8 ½" and with an almost completely Transylvanian cast. So now, we are rehearsing and enjoying it a lot, and as soon as theaters open, we will have a new product to show and welcome the audience with.
TN: What are your beauty tricks, Annamari? You have looked the same for the last 20 years.
AD: My opinion is that if a woman is happy, is in a happy relationship and lives a life of harmony, this is reflected on her face. There were times when I weighed 48 kilograms and had on very beautiful makeup, but in my eyes, you could see that I was unhappy and broken inside. I heroically admit now that I have 5+ additional kilograms of "happiness." I also have good genes; my father started to go gray at the age of 70, and my mother has beautiful skin and is in very good shape. I do move around with my son all day; he is my best personal trainer.
But my partner and I enjoy life; we cook a lot and drink wine at the end of the day. We have a life, and we live it to the fullest. I always say, "My dear, starting Monday, we will have no bread, wine, meat, etc." This lasts for three days…
TN: Does your four-year-old son know you are a famous singer? Do you sing for him also?
DA: Yes, he is starting to realize now that his mother is an actress and singer. When I was working on the kid's music album, I was rehearsing at home, and he was like: "Yes, mom this is a good idea. I like this!" or "No, I don't like this!" and he was always right; those songs never made it into the album. We would then listen to the songs in the car on repeat; I became very bored listening to myself. But imagine, when I want to sing something to him at home, he does not like it. It sounds very strange, I know, but he does not let me sing for some reason. Then again, he likes to sing, to put on a show.
Back in the days when I had concerts, he enjoyed those a lot, backstage with my partner. And as I said, he likes to be the center of attention; I really don't know who he gets this from. I will not be the type of parent who forces him to pursue the life of a performer; I would like to just guide him in whichever direction he wishes to go. A performer's life is not an easy one. As you see, we never know what the future holds; people will always need the arts and music, but things are changing a lot. Those who begin a career in this field right now have a very hard task ahead of them. The world has changed a lot in the last few years; you can't really sell music on discs anymore. Can you imagine that I sold tens of thousands of CDs back in the day? Now, If you sell 3,000 copies, that's a big deal. I don't even see how the world will get back to a situation where performers are able to go on tours as we did, for example, in India, singing operettas for the people over there. But let's hope for the best.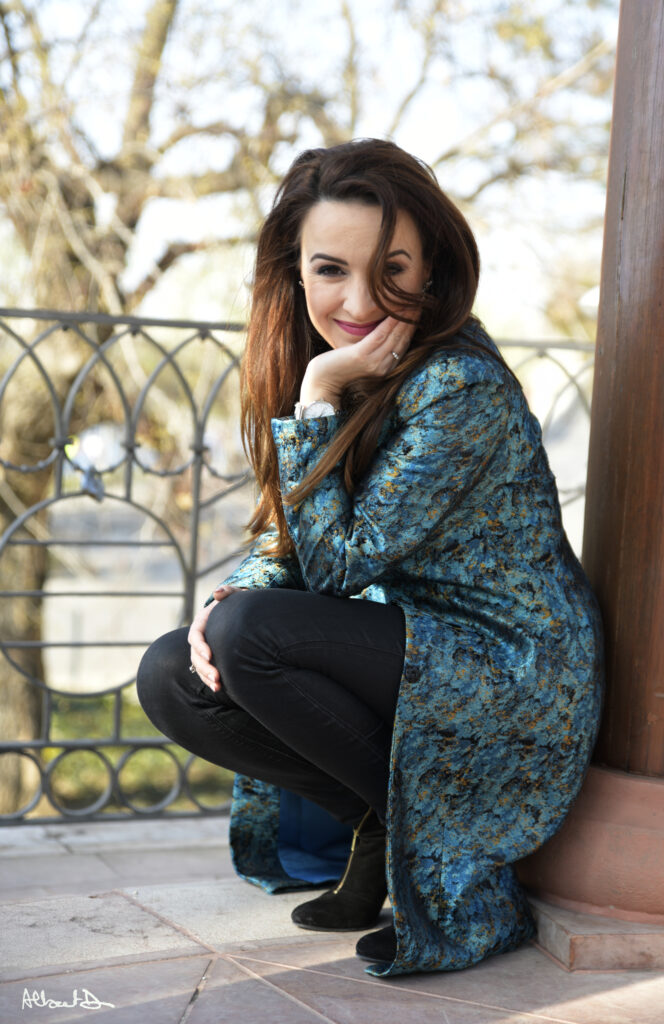 TN: Did you have a chance to draw some conclusions from this last year? Any thoughts that the public may eventually see in the form of lyrics?
I am not very good at writing lyrics, but I do have thoughts that help others write good ones. For example "The wind picks you up" was created like that. I told Judit Kátai, who wrote the lyrics for the music I created: "Listen to me, I'll tell you what happened to me in the last 10 years, what I think about starting over, standing up and moving forward, about continuing and pursuing your dreams." And she formulated all of that beautifully.
Right now, my feelings are mixed. People have been waiting for something for one whole year, and nothing has happened. This is worrying, and people are getting by very differently during this period. Right now, we have to be patient. I have this mantra for myself now: Be patient, be patient. We have to believe that things will change for the best. And when those changes come, we do not have to be afraid.
 Photos: TransylvaniaNow