Culture
Animated Szekler crime story coming soon
Balázs Orbán is rightfully referred to as the "Greatest Szekler" of all time. The Szekler-Hungarian writer, explorer, ethnographer, photographer and politician dedicated his life to introducing Szeklerland to the world. His work as an ethnographer is considered unparalleled when it comes to Szekler history and culture. While he was young, he explored the Middle East, got a taste of life there, and saw how people learn about their culture through legends and myths. Because of this, he had an ambition to use local legends to show the world that Szekler culture is valuable on an international level as well.
Orbán had a very colorful personality; he even recruited an army for the Hungarian Revolution of 1848. At home, he was considered eccentric because he was among the first to take photographs in Szeklerland.
Besides his scientific work, Orbán handed down something else: Szejkefürdő/Băile Seiche, which under his ownership developed into a famous bathing resort. Today, Szabolcs Fazakas and his creative team are reviving the place to keep the legacy and memory of the "Greatest Szekler" alive.
An extraordinary animation movie will also be created by the end of this year about Balázs Orbán's mysterious notebooks. Austrian secret agents, betrayed lovers and even a pharmacist will appear in the breathtaking animation crime story made in Szabolcs Fazakas' animation studio in Székelyudvarhely/Odorheiu Secuiesc. Fazakas is also known as the founder of the Orbán Balázs Museum.
The director says this is the final realization of an old film project and will be completely different than the Legendarium series the studio has been known for so far.
The crime story, which will present Balázs Orbán's life, has the working title of The Bone Baron and is based on a real story: After the death of Orbán, his good friend Ármin Koncz finds the Szekler baron's notes, unknown until then, in his villa in Szejkefürdő/Baile Seiche.
Wherever he went, Balázs Orbán documented everything. He was an open-minded politician and "organizer," who also passionately courted several women. According to some gossip, this was one of the reasons why one betrayed lover — the caretaker of his home — poisoned him.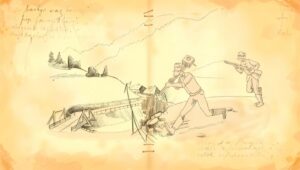 "We have plenty of material to get inspired from because his adventurous life gave birth to incredible stories," Szabolcs Fazakas added.
His valuable diaries are now kept in the archives of Csíkszereda/Miercurea Ciuc, Kolozsvár/Cluj-Napoca and in Budapest.
"In our animation movie, we pieced together an unparalleled Szekler crime story based on conspiracy theories and real events. The atmosphere of the animation movie will be that of 19th-century Szeklerland and also [similar to] that of the Indiana Jones and Poirot movies," Fazakas said.
"I wrote the storyline and I also direct the movie, but making a movie means teamwork. Two historians will help me look for the historic data, Csaba Gidó and Zsolt Kápolnási, and the screenplay will be written by Sándor Muszka. We are continuously working on the story because whenever we find out about new details of Balázs Orbán's life, we do not want to leave these out of the story. The visual world of the movie will be based on the archive photographs of the Kováts Fotó Műhely made between 1860 and 1910."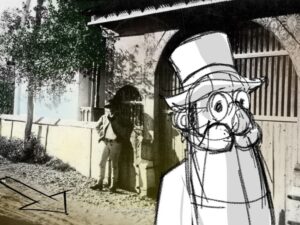 "This is only the beginning; we also have other big projects that we are planning to work on, and I am really proud of the team and what we've accomplished so far," director Szabolcs Fazakas added.
All photos courtesy of Székelyföldi Legendárium