Arts, Food & Free Time
Advent ceramics exhibition of Mária Petrás in Budapest
The Advent exhibition of Mária Petrás (Csángó-Hungarian folk singer and ceramics artist), and her daughter Alina can be seen until this Friday in the E-Galéria, Budapest.
"The main message of the exhibition is that we should stick to the things that belongs to us. We should stick to our traditions, and first of all to those values, which have been the foundation stones of our culture for many centuries."- said Mária at the opening ceremony after she sang a Csángó folk song together with her daughter.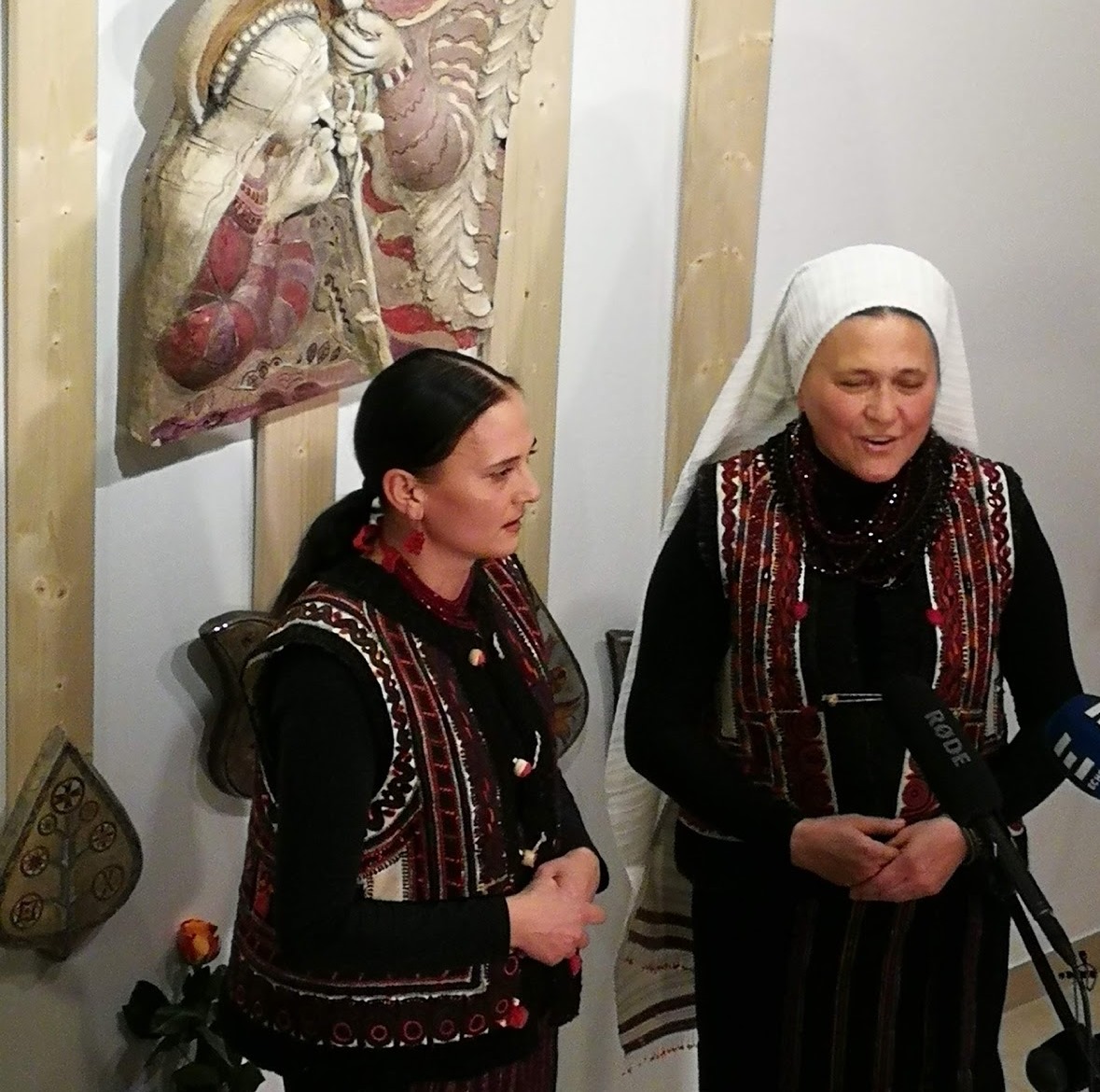 Mária was born into a Csángó-Hungarian family in the village of Diószén/Gioseni in 1957, in the Moldova province of Romania. Growing up in a poor family – together with her seven siblings and hard-working peasant parents – she didn't have an easy life, but still never gave up her dreams. She was already through one divorce and left behind with two children (one of them Alina) when the political changes arrived and the borders opened towards Hungary. At this point – at age of 33 – she decided to follow her dreams to become an artist, and in 1990 moved to the Hungarian capital to graduate from the Applied Arts College of Budapest. Today she is a well-known artist, with both a Prima Primissima excellence Award, and the Hungarian Heritage Award.
If you want to understand Mária's art a little bit more, it is necessary to know who these Csángó people are? Moldavian Csángós are a Roman Catholic ethnic group, living over the Carpathians in Moldavia, and originally speaking an ancient version of Hungarian from the middle ages. Even in the 1950's Csángó children could study in Hungarian at school, but in the second half of the decade the Romanian State decided that it would be "more convenient" without a Hungarian-speaking community in Moldavia. So they changed the education exclusively into Romanian and for example the children who didn't speak Romanian well enough, or didn't try hard enough to learn it, got hit with a wood block on their heads.  "I'll never forget my first day of school, when I went to the first grade. My head hurt all day long, because it got hit so many times by this wood block."- Mária told in a lifetime interview earlier.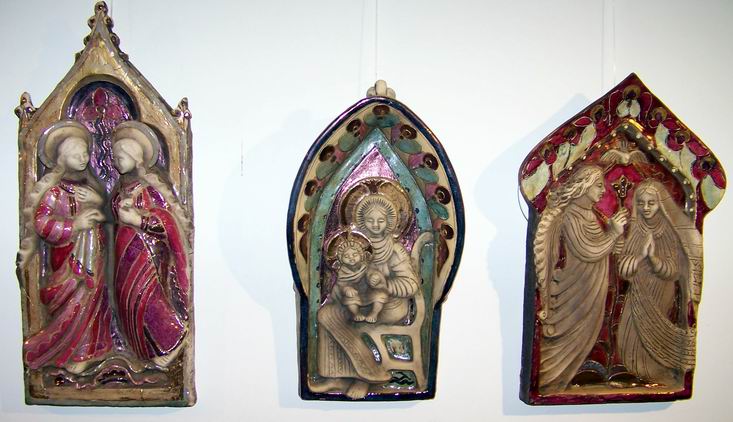 The assimilation of the Moldavian Csángós has been quite effective in the past six decades, and nowadays only 16% of them speaks Hungarian, but almost all of them kept their faith, and didn't convert from Roman Catholic to Orthodox. Mária remained faithful to both her religion and her mother tongue, and through her works she tries to spread the world, how important actually it is to remain true to our roots. Her art is attached to Christianity and now she also would like to raise attention to the real meaning of the Advent season. "Since two thousand years we celebrate the coming of the light, and the coming of Jesus each year. While we are waiting for that, we are preparing our souls, and when the New Year arrives, we always start over with new hopes in life. This is a permanent repetition bringing new joys and new hopes for us, for our nation, and for the whole world", she says.
The exhibition can be seen until 21. December 2019, between 10:00-18:00 in the E-Galéria. (1055, Budapest, Falk Miksa u. 8.)
Title image: Mária Petrás and her daughter Alina Petrás at the exhibition opening( Photo: Lajos Soós / MTI)