Tourism
A Romanian success story: the Castle of Pixies in Felsőporumbák
Almost half a million people visited in the last two year the magical and fabulous castle of Felsőporumbák/Porumbacu de Sus, a village in Szeben/Sibiu county. The Castle of Pixies, located at the foot of the Fogarasi/ Făgăraș Mountains was built a few years ago by an entrepreneur from Bucharest and the green and unique building has since become a beloved tourist attraction of the region, local newsportal maszol.ro reports.
The entrepreneur from Bucharest began to build a very strange hotel in 2014 using only natural materials, mostly loam, straw and wood. The architect of the hotel, Ileana Mavrodin – she was the fourth architect the entrepreneur talked to, but the only who understood his visions regarding the building –, avoided straight lines in her plans, so it seems like that the walls of the castle are waving. But it is not the only unusual feature of the castle: the walls are not painted and the roof is made out of 80 thousand shingles. The constructions were finished in 2016: the main building with 10 rooms can function as a hotel, while a smaller, but similar building as a restaurant. But none of them work as intended.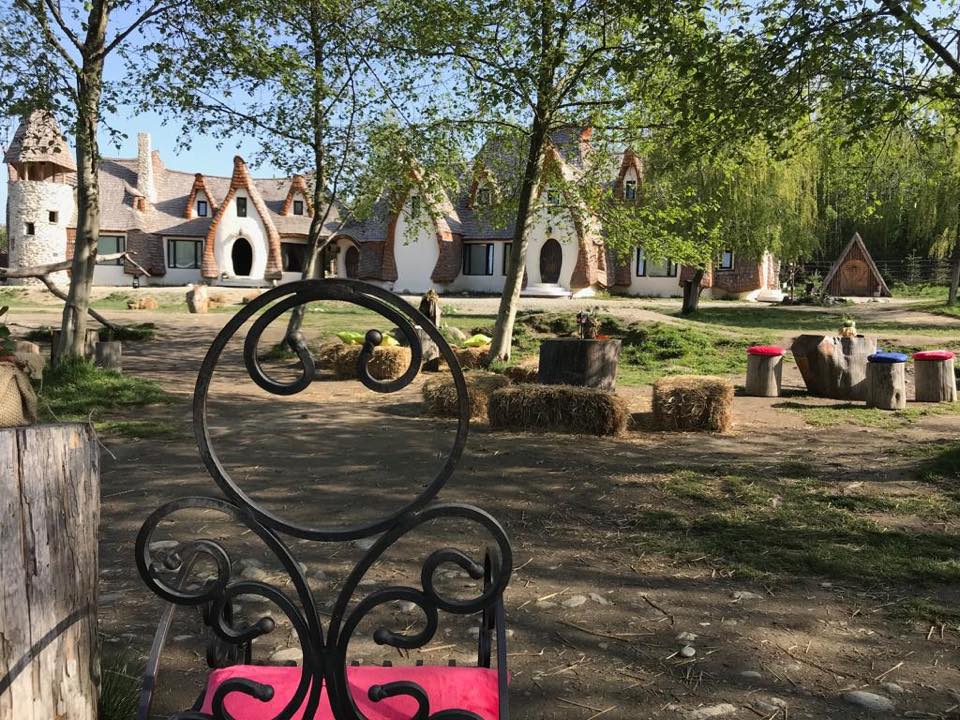 The unique looking castle, which could be used as a set for a fantasy movie -it is, indeed, reminiscent of the dwellings in the Shire of the movie Lord of the Rings – , gained a lot of attention in the Romanian press and the Castle of Pixies shortly became very popular and attracted a lot of tourist from the country and even abroad. Nowadays one visiting the castle will have to wait lines to get in or to use the best places for a good photo. One of the hotel rooms is open for the visitors, but as it is not used as intended, it is not furnished. The price of a visit is 5 RON, approximately 1 euro. Some locals discovered the huge potential of the place, small restaurants await the tourists and more are under construction.
The owner said that he still plans to turn the attraction into a hotel, but it is very unlikely, as it is very a profitable enterprise – in 2017 it had a RON 2 million (EUR 420,000) income, while last year RON 2,76 million (EUR 580,000). In the last two year the tourist attraction had a combined profit rate of RON 2,6 million (EUR 550,000).
According to maszol.ro, supposing that half of the income came from the tickets – the other half coming from the buffet and souvenir shop –, this means that approximately 280 thousand people visited the castle in a year and the castle has certainly brought back the invested money. The Porumbák castle is a good example of a successful tourism business that basically requires one thing: a really good idea.
Title image: The owner said that he still plans to turn the attraction into a hotel. Photos: Facebook/Castle of Pixies