Coronavirus
43 patients have recovered from COVID-19 in Temesvár/Timișoara
Temesvár/Timișoara is the new center of hope in Romania, as 43 patients at Victor Babeș Hospital have recovered from COVID-19. In Bucharest, 11 patients have also been cured as well as three in Craiova, two in Constanta, and one in Iași.
Doctor Virgil Musta says that a different course of treatment was established in Timișoara with the goal of studying an alternative treatment than that being used in other parts of the country. He says that patients there receive two antiviral medications, which usually produces positive results within a few days.
"We use a different course of treatment than the rest of the country, but the circumstances were also favorable because the patients that we treated were young patients without any underlying conditions or associated illnesses that current research says can help promote the progression of the disease. The treatment that we use is a pill consisting of two antiviral drugs, which, after three to four days, produces negative results for the presence of the coronavirus. We usually wait for two negative tests, and then we discharge the patient," says the man credited for the success, dr. Virgil Musta of the Victor Babeș Hospital for infectious diseases in Temesvár.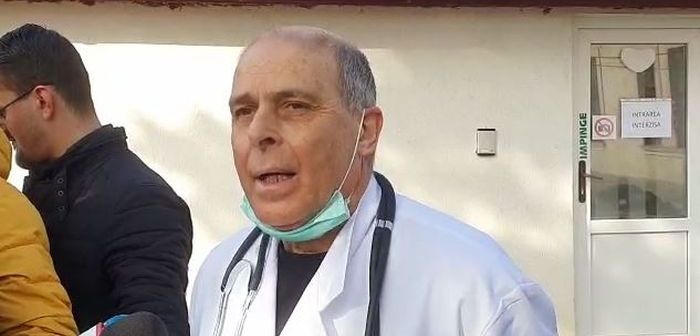 As of yet, there is still no vaccine for COVID-19; in the meantime, many studies and tests are being carried out.
"There are a few treatments being tested, with a number of results. Together with professor Adrian Streinu-Cercel, we established that in our center, we would use a certain treatment. There are a different number of treatment options that are being studied right now in the world. No pharmaceutical company currently has a completed study that is considered efficient. There are only attempts, partial results, and we have chosen one of them. We are using this medicine based on the fact that there are pre-existing studies on it and also partial favorable results," Doctor Virgil Musta specified, according to Mediafax.
Also, in an interview for Digi24, Romania's Ministry of Health explained that there are different forms of treatment being tested around the country in order to assist in finding the right one, and doctors are sharing their experiences; based on these results, doctors will choose the best one to implement on a national level.
"All these patients' info are gathered into a database, where all of their other illnesses and medical data are written, as well as the type of treatment they received. There is this type in Timișoara, and another two in Bucharest. Every two days, specialists talk about and compare their results," Romanian Health Minister Victor Costache reported.
Featured photo: archive Inquam Photos / George Călin