Papal Visit
23 field hospitals for papal visit
The Romanian emergency services will set up 23 first aid posts and field hospitals for the May 31- June 2 visit of Pope Francis, the special inter-ministry committee organizing the visit has announced.
On account of the large number of pilgrims expected, Csíkszereda/Miercurea Ciuc will have most of these, a total nine field hospitals and first aid points. These will be located in the yard of the county hospital and four around the location and roads leading to the Csíksomlyó saddle where the outdoors Mass will be held.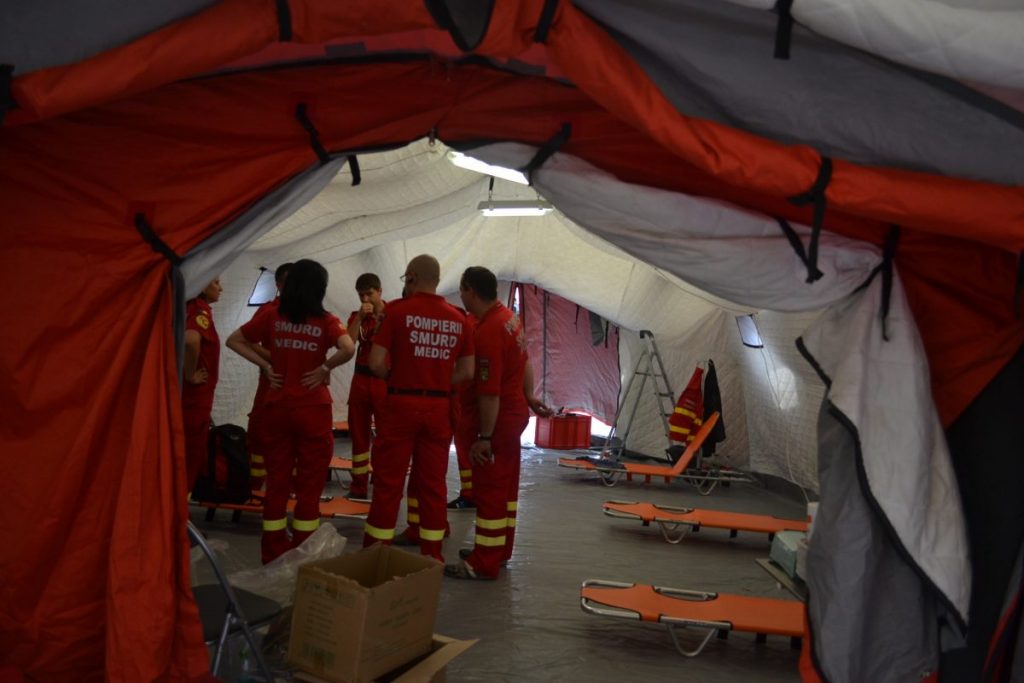 Balázsfalva/Blaj will have seven first aid points located at the train station, the yard of the city hospital, the agricultural school, the Barbu Lăutaru chapel, the town market and near the stage set up at the visit location.
The capital, București, will have three field hospitals, while Iași a total of four field hospitals and first aid point. Throughout the papal visit, personnel of the National Inspectorate of Emergency Services will be on alert in all four cities.
Title image: Field hospital of the Kolozsvár/Cluj Emergency Services (source: ISU Cluj)