History
100-year-old lady gets Hungarian citizenship… for the third time
Margit Geréd was born in Transylvania, in the territory of Hungary, on the 23rd of April in 1919 in Csíkszentmiklós (Nicolești in Romanian) as a Hungarian citizen. One year later – as a toddler at the time – she lost her citizenship in 1920 when Transylvania became part of Romania following the Treaty of Trianon. Twenty years later in 1940 she got it back again following the Second Vienna Award, which assigned the northern part of Transylvania back to Hungary. But after WWII she lost her Hungarian citizenship yet again when under the Paris Peace Treaties in 1947, the Vienna Awards were voided and Transylvania was ceded again to Romania.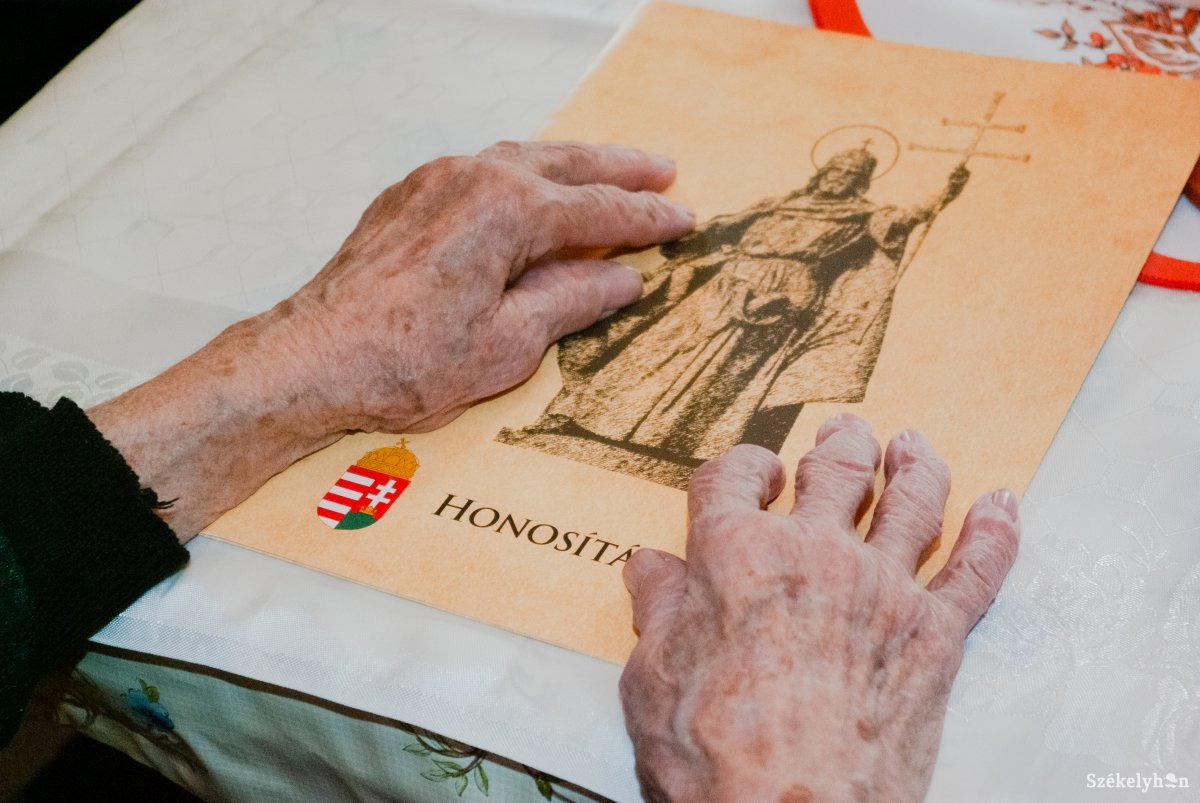 This week Margit Geréd, became Hungarian citizen for the third time in her long life when she received dual citizenship on her 100th birthday on Tuesday. Mayor of Csíkszépvíz/Frumoasa Tibor Ferencz, and Consul General of Csíkszereda/Miercurea Ciuc László Tóth greeted her in Csíkborzsova/Bârzava in her home. "Aunt Marcsa" – as everybody calls her in the village – gave birth to seven children, and has now fifteen grandchildren and sixteen great-grandchildren which means that a gathering of her immediate family consists of more than sixty people.  The next occasion like that will be on Saturday, when the family will celebrate together her 100th Birthday.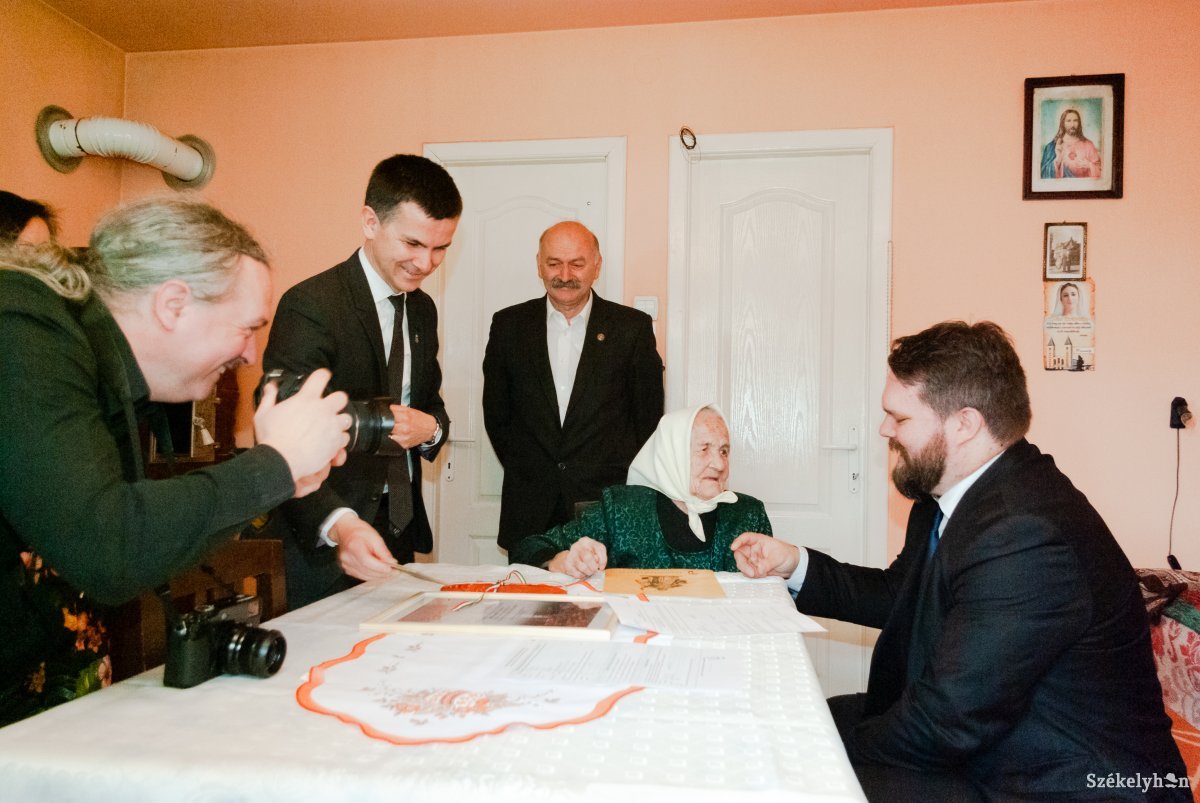 Aunt Marcsa still lives alone, and is able to take care of herself. She even cooks and cleans the house, but obviously her children also help her around the house, and visit her several times a week.
"The work kept her alive."
Aunt Marcsa's youngest child told szekelyhon.ro. And she certainly had to work a lot during her lifetime. Especially after losing her husband nearly 60 years ago and being left alone with seven kids. During the communist collectivization her husband had to watch how all of their properties – everything they have ever worked for in their life – taken away. Seeing this happening, – and not able to stop it – died of a stroke in 1962. Despite this tragedy, the widow raised her children to the best of her abilities and as her youngest daughter said, they never lacked anything. Furthermore, the old lady is well-read and also speaks fluently several languages. Her children learned Romanian and Russian from their mother.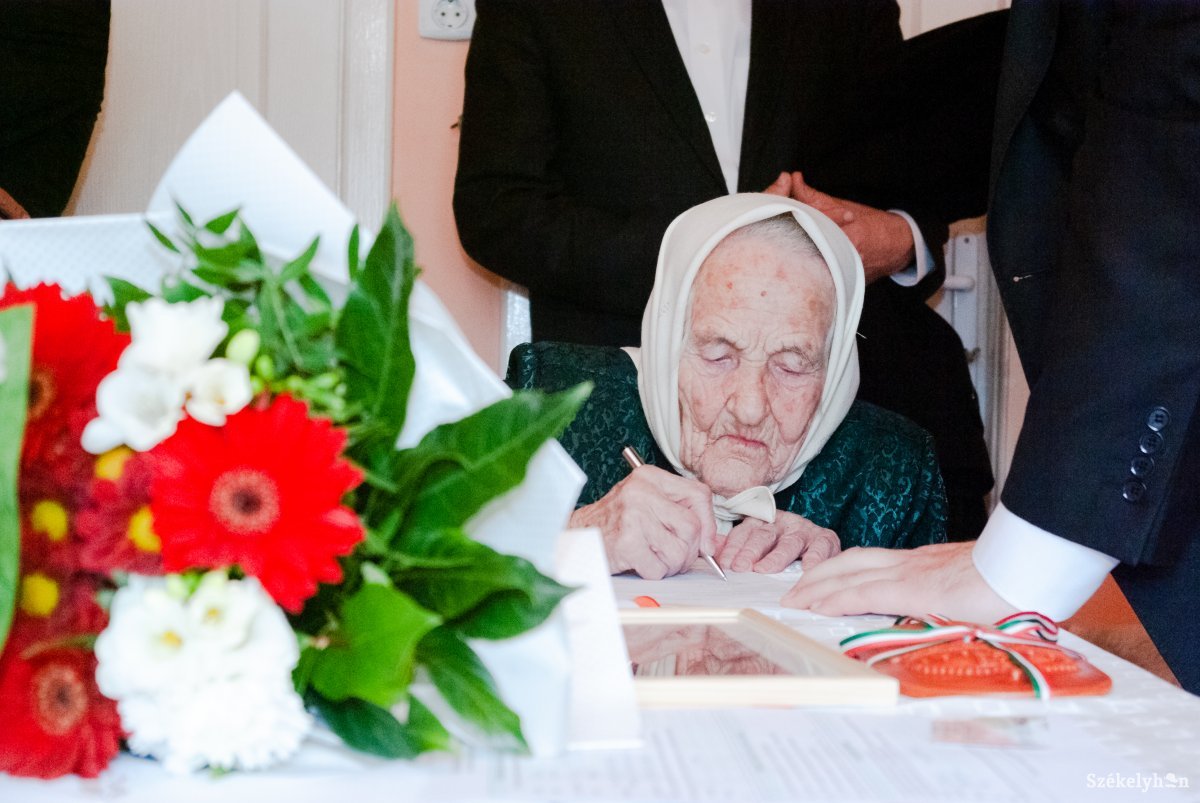 Out of her four living children one lives in the same village as she does, the other three are further away in Csíkszereda, in Székelykeresztúr/Cristuru Secuiesc and in Budapest.
Although Margit Geréd had lost twice and  received only now for the third time the Hungarian citizenship says "she has always been Hungarian in her heart and soul".
The celebrated "only" wished to the people to stay healthy and live as long as she does. Following the greetings together with her relatives Aunt Marcsa took the oath of allegiance, and recited several poems including the "I am Hungarian" ("Magyar vagyok" in Hungarian) by Lajos Pósa.
Title image: Margit Geréd on the day of her 100th Birthday with the certificate of naturalization and with her birthday cake. (Photo: MTI/ Nándor Veres)